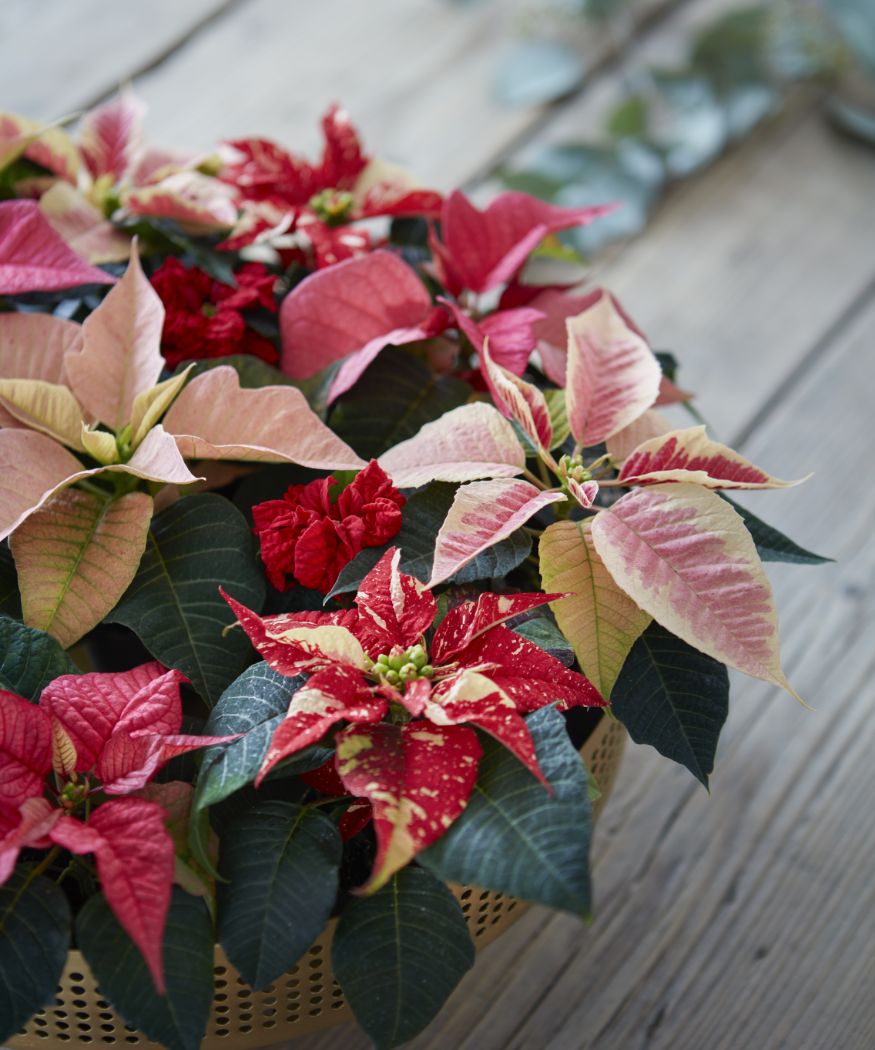 Potted plants in miniature format are very en vogue. These delicate plants don't need much space and are true eye-catchers on any table, windowsill or dresser. They also make small but lovely gifts. During the Christmas season, poinsettia miniatures are very popular. Thanks to their colourful star-shaped bracts, these petite plants can be used to conjure up a Christmas mood in no time. Stars for Europe, the marketing initiative of European poinsettia breeders, reveals some care and deco tips for helping these little stars make it big.
Care tips for poinsettia miniatures
The ideal location for a poinsettia is a bright, warm spot that is protected from draughts. This also applies to poinsettia miniatures. In terms of watering needs, the little star does not differ from its larger cousins. The key is to water them regularly but moderately.
The root bale of the plant should not be allowed to dry out entirely nor must it be overwatered, which is a real challenge with the little ones: Small plants naturally have smaller root bales. Therefore, water them with care to prevent the roots from standing in water while at the same time making sure the root bale does not dry out.
To prevent incorrect watering, experts recommend bottom-watering instead of using a watering can. Here the root bale is briefly immersed in room-temperature water for a few minutes, then removed. Repeat every three days, or more often if necessary. After 15 minutes, check for excess water in the pot or saucer and drain it off right away, as poinsettias do not tolerate waterlogging.
Tip: Never place poinsettia miniatures too close to a heater, as the warm air will dry out the soil in no time.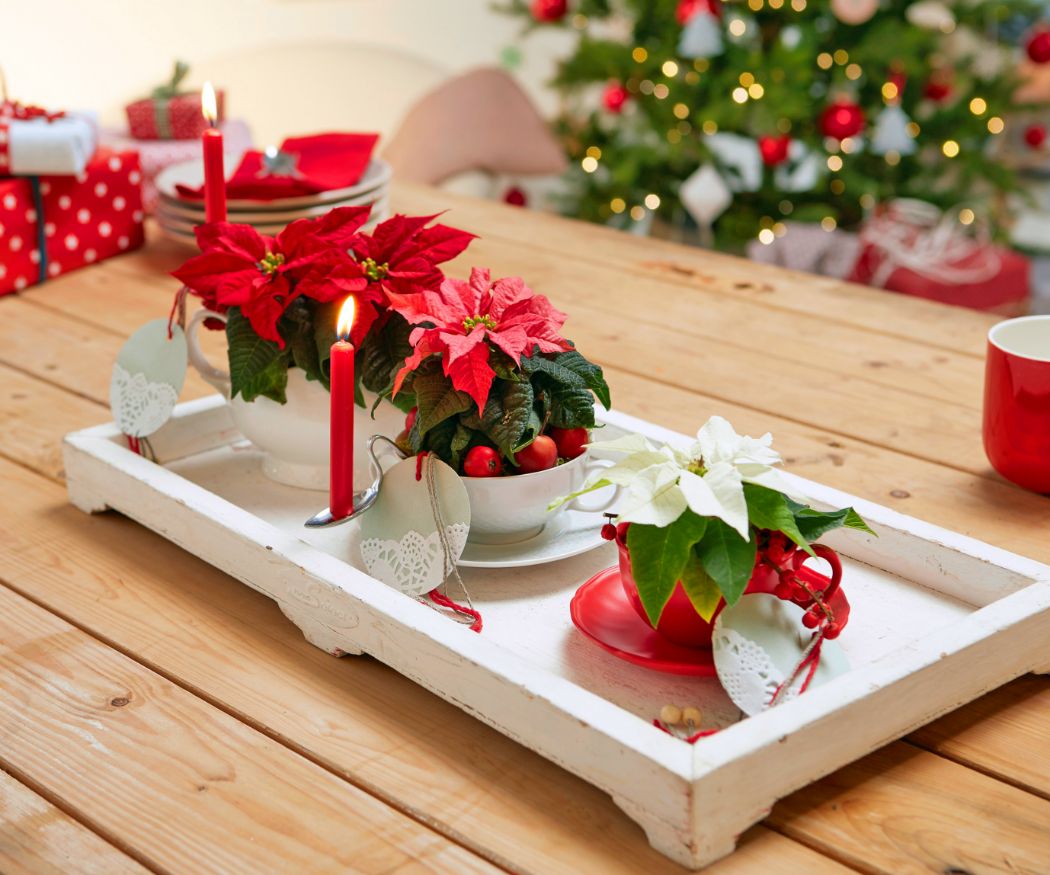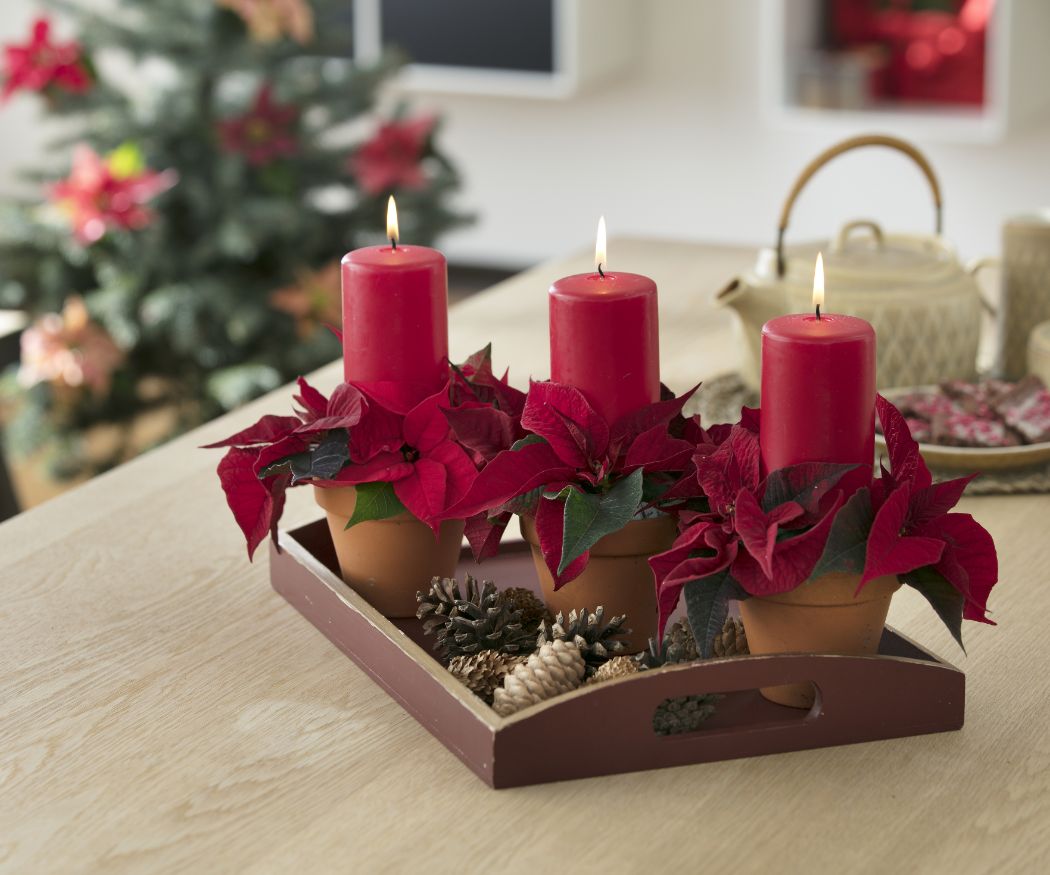 With their radiantly beautiful star-shaped bracts and colour diversity, poinsettias are true decoration miracles. Thanks to their small size, poinsettia miniatures offer lots of ways to create festive arrangements.
For a simple yet effective idea for a table decoration, arrange a number of poinsettia miniatures in various colours and shapes side by side in a flat decorative bowl. A single plant in an old teacup or sugar bowl becomes a striking eye-catcher on the Advent coffee table and can be simply planted inside without a pot.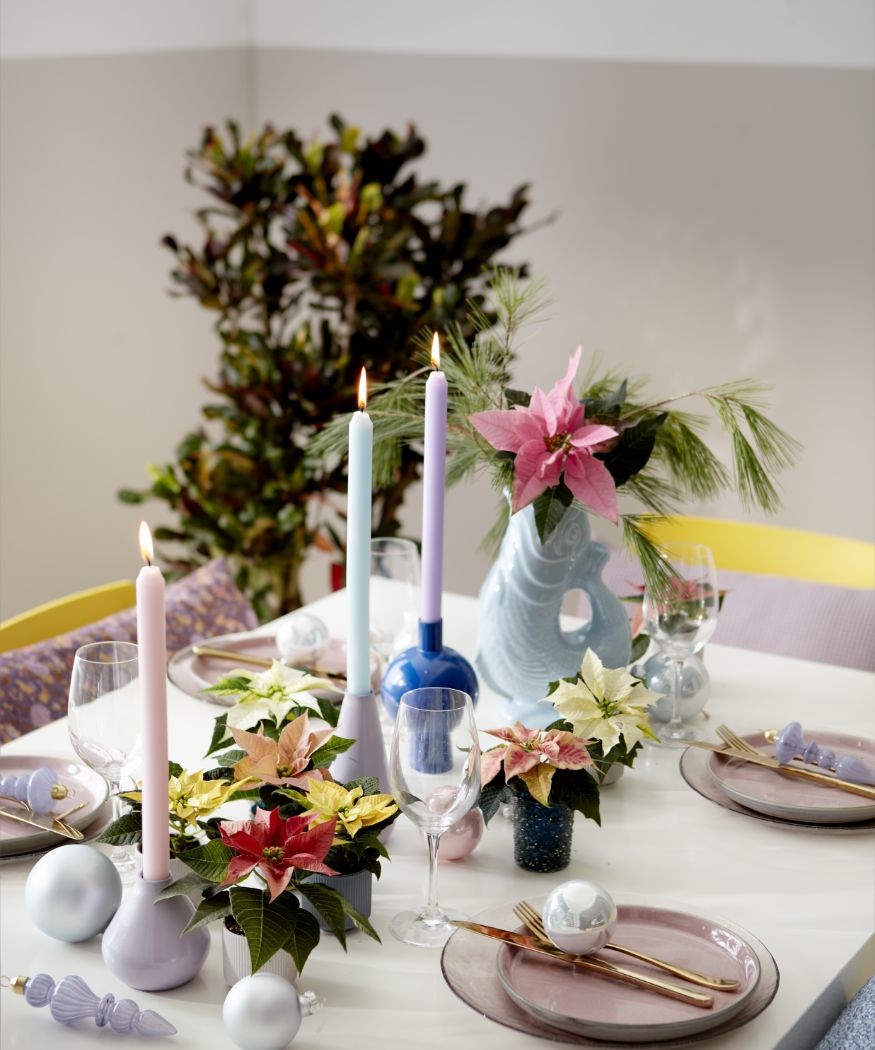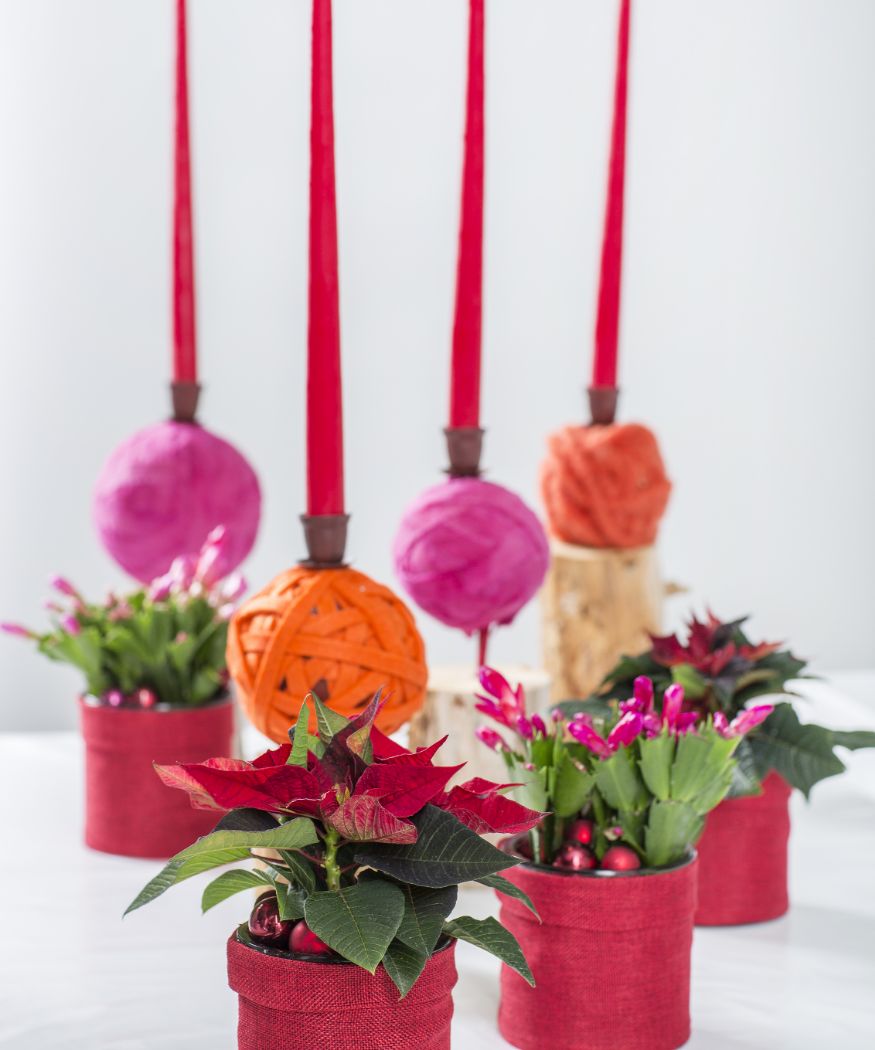 Water with care to prevent waterlogging. The delicate little plants are also great for creating hanging Christmas decorations, Advent calendars and wreaths.