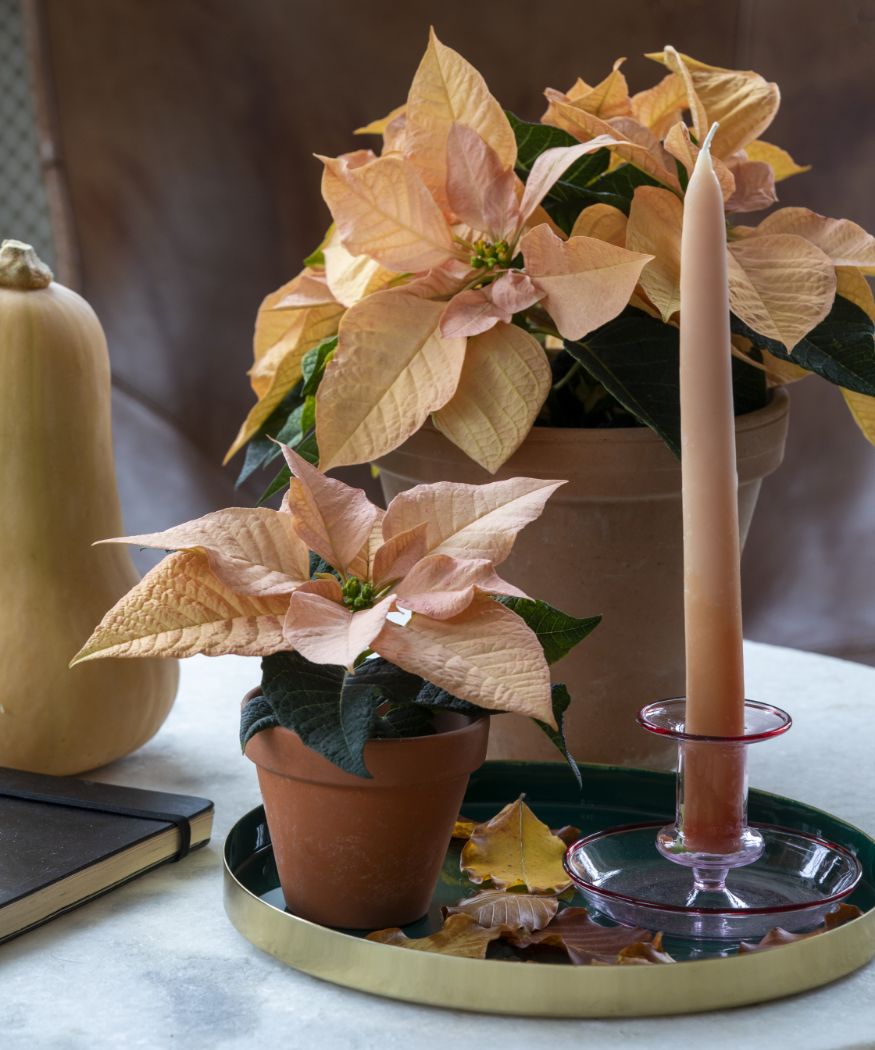 Houseplants: a green Christmas in a growing market.
Poinsettias bring the beauty of nature indoors, making a beautiful, plastic-free alternative to cheap tinsel and throwaway plastic baubles.
Poinsettia growers are gearing-up for what could be their busiest season ever. Soaring interest in indoor plants, driven by social media and the fashion for filling homes with greenery, is driving the market for more natural festive decor. So says Stars for Europe, which represents leading European poinsettia breeders and champions the poinsettia – an established festive favourite – across 22 European countries.
According to Data Bridge Market Research the houseplant market worldwide is forecast to grow by 4.37% from 2021-2028. This rise in market value is attributed to a range of factors, including rising awareness about the benefits of indoor plants, such as their ability to increase humidity and oxygen levels, whilst keeping temperature down and cleansing the air of pollutants, plus rising disposable income and greater knowledge about plant care.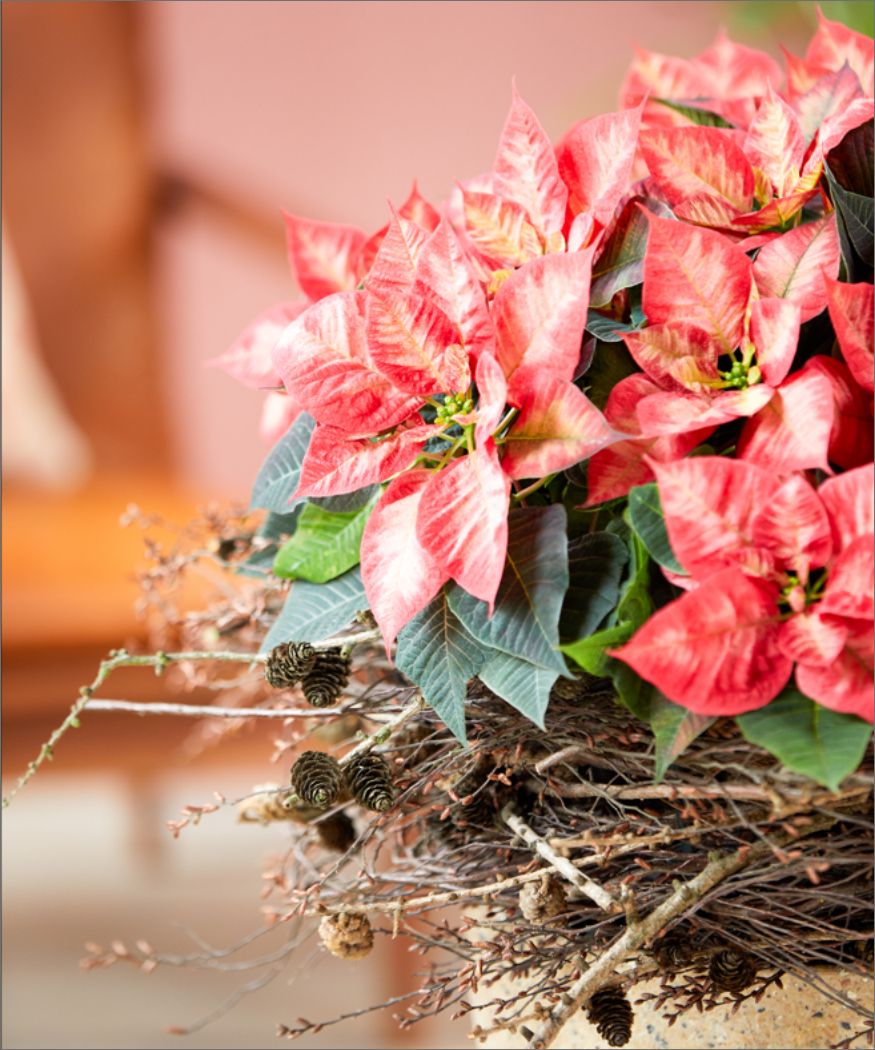 Whilst lockdowns over the past year had different impacts on different countries and their local economic sectors, depending on what restrictions were put in place, the overall trend for plant sales over the past few years indicates a huge market boom across Europe.
In what proved to be a very strong year for flowers and ornamental plants in Germany, the market sector grew by a volume of 5.2% in 2020 according to the Agrarmarkt Informations-Gesellschaft (AMI), accounting for a €9.4 billion increase at retail level. This followed on from strong growth of 3.1% in the previous year. Poinsettias are incredibly popular in Germany, where they tie for second-third place with roses (depending on the time of year) as the most popular houseplant after orchids.
Across the border in The Netherlands – one of the biggest markets for plants in Europe – there was a 1.7% increase in plant sales, despite an overall fall in market revenue of 2.9% due to lockdowns, according to Royal FloraHolland. The overall plant and flower sector in The Netherlands is worth some €4.7 billion in annual revenue.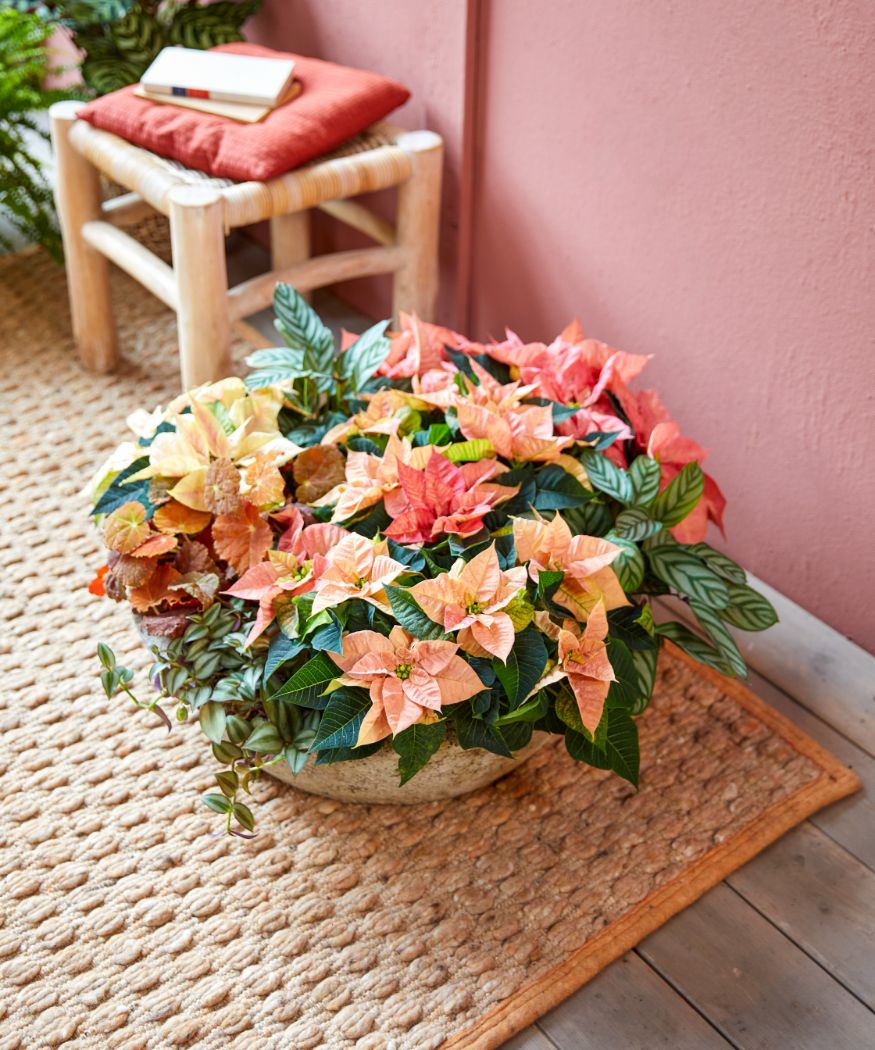 Over in Spain, where the pandemic and lockdowns both struck hard, sales across the plant and floral market increased by 115% in 2021 compared to the same period last year. Sales abroad of live plants and cut flowers in the first four months of 2021 amounted to €241.7 million, of which indoor plants amounted to 45.1 million euros (+ 46%).
Across the waters in the UK, where consumer demand for houseplants has been steadily climbing for years and went through the roof during lockdown, it is estimated that the millennial generation is responsible for one third of all houseplant sales. Year-on-year sales increased by 48% in October alone.
There was a similar picture in Poland, where even during the weeks of forced isolation due to Covid-19 the garden centres were always open and made storming sales as summer progressed, to the point that some even ran out of supplies.
These positive market trends look set to continue as summer gives way to autumn and winter. With their vividly coloured bracts in shades of traditional red, as well as novel yellow, cream, pink, white and variegated/marbled hues, poinsettias are expected to fly off the shelves as households put the finishing touches to their interior winter wonderlands, ready to greet friends and family.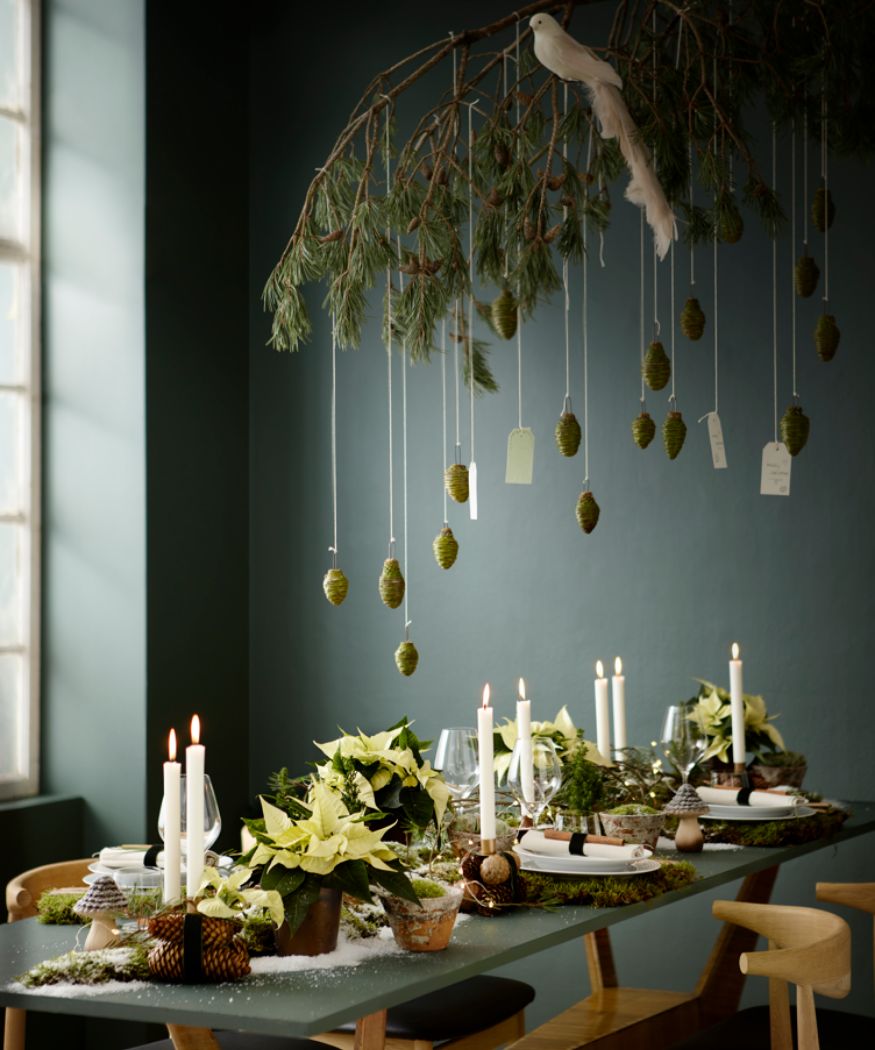 Plastic Free Christmas
Beautifully coloured poinsettias also tap into the growing trend for plastic-free Christmas decorations, proving that the season of excess doesn't have to take its toll on the planet. Not so long ago, the aftermath of Christmas left landfill bins overflowing with non-recyclable waste; however, poinsettias will still be going strong long after the decorations have come down on 12th night – if treated with care. And if they don't continue to thrive, you can rest easy knowing they will naturally biodegrade like any other plant.
The backlash against single-use plastics and wasteful packaging, combined with huge growth in craft projects during lockdowns, is seeing families embrace a plastic-free Christmas – from home-made Christmas cards to real Christmas trees and natural decorations made from holly, cones and twigs. Poinsettias, which can last until Easter and beyond, are ideally positioned for the eco-conscious shopper and make an ideal, natural, packaging-free gift for anyone who's determined to stamp out waste this Christmas.
"The trend for bringing the beauty of the natural environment into our homes is in full swing during the depths of winter," says Dr. Susanne Lux. "Poinsettias are not only the symbol of the festive season but are a perfect antidote to throwaway gifts that come wrapped in layers of fossil-fuel dependent plastics."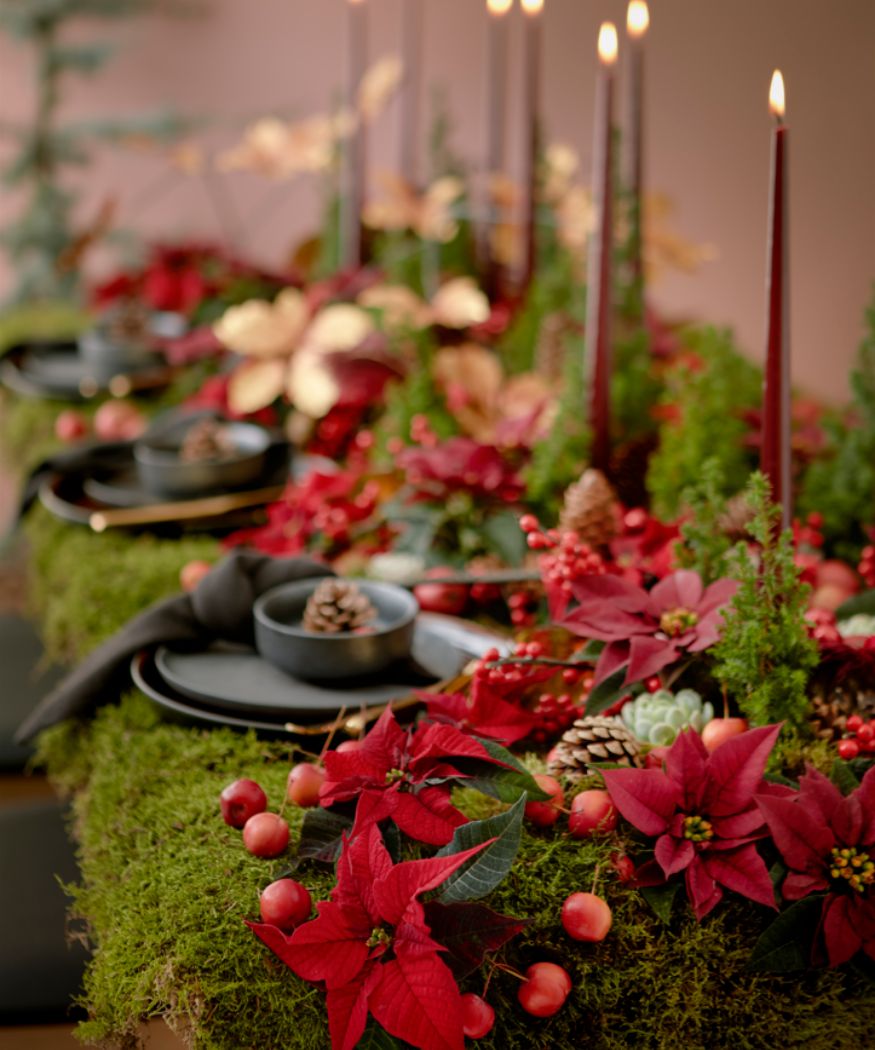 Kindness to the environment does not stop at biodegradability. Poinsettias are highly sensitive to cold temperatures and don't travel well when fully grown, so the great majority of these seasonal favourites are grown locally for sale in their home markets. This enables consumers to support regional producers, giving a boost to their local economy without racking up thousands of transit miles.
Many greenhouse operators throughout Europe are highly dependent upon poinsettias, which not only sell in huge quantities but enable commercial growers to stay full operational all year long, as poinsettias start to grow when most other high cash crops and plants have stopped flourishing.
Poinsettia breeders and growers around Europe have been working incredibly hard to achieve the best possible growing practises, which when it comes to the crucial sustainability agenda means lower emissions during production, economical use of water and the least possible amount of waste.