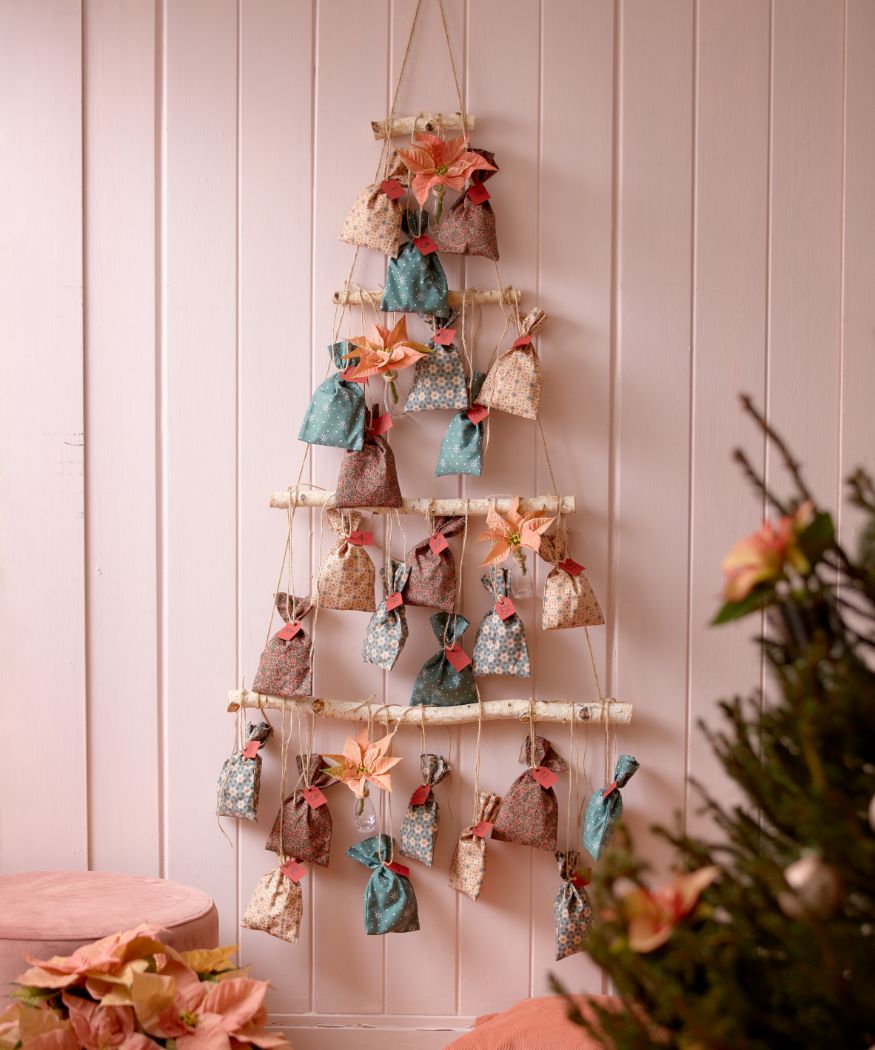 DIY Poinsettia Advent Calendars. Every day brings us a little closer to Christmas.
What would life be without heartfelt gestures? One of the most enjoyable – at least in the pre-Christmas period – is to surprise your loved ones with a handmade Advent calendar. Craft experts at Stars for Europe have come up with two beautiful floral ideas that you can easily make at home.
Natural wall hanging
With its fir tree shape and cut poinsettia sprigs, this idea forms a beautiful, festive wall display in an on-trend boho style. Fabric bags in shades of blue bring pops of colour in contrast with the surrounding earthy colours and trending blush tones.
You will need: four birch twigs of different lengths, parcel string, 24 gift bags or material to sew 24 bags (cloth 12 x 38 cm per bag, pins, sewing thread, sewing machine), poinsettias, test tubes or miniature glass vases, paper for the labels and scissors.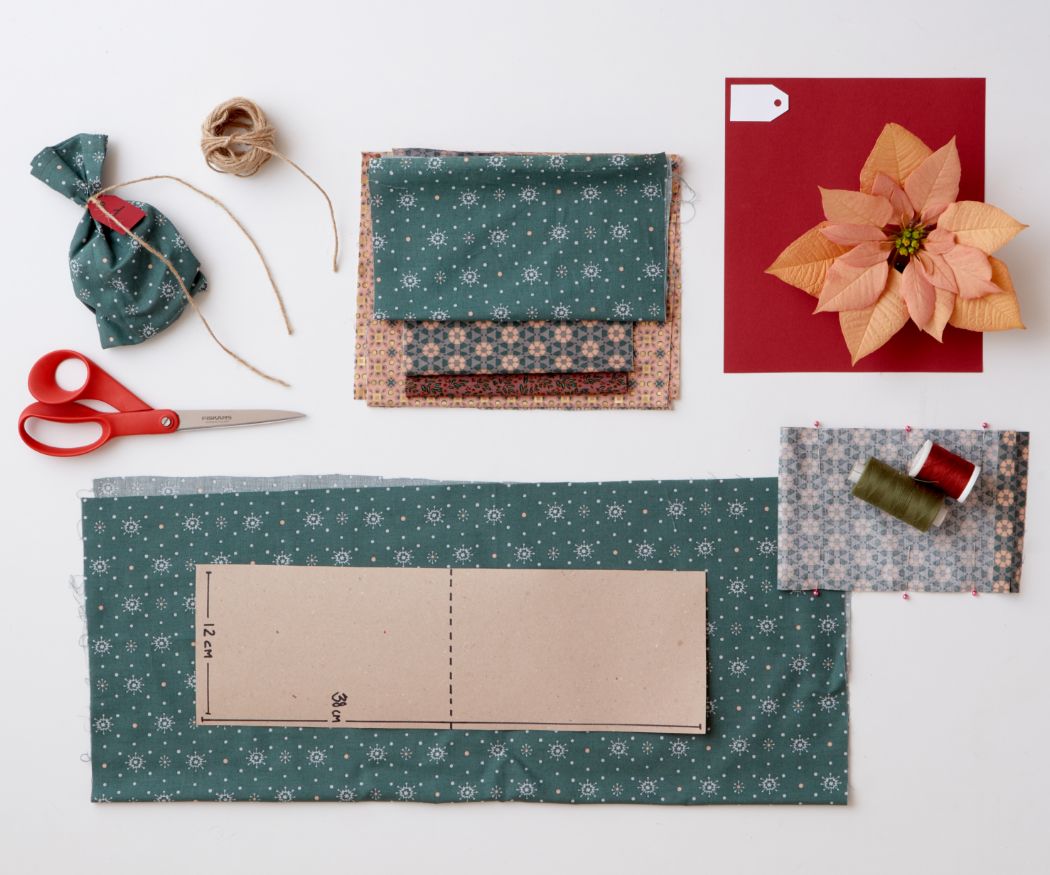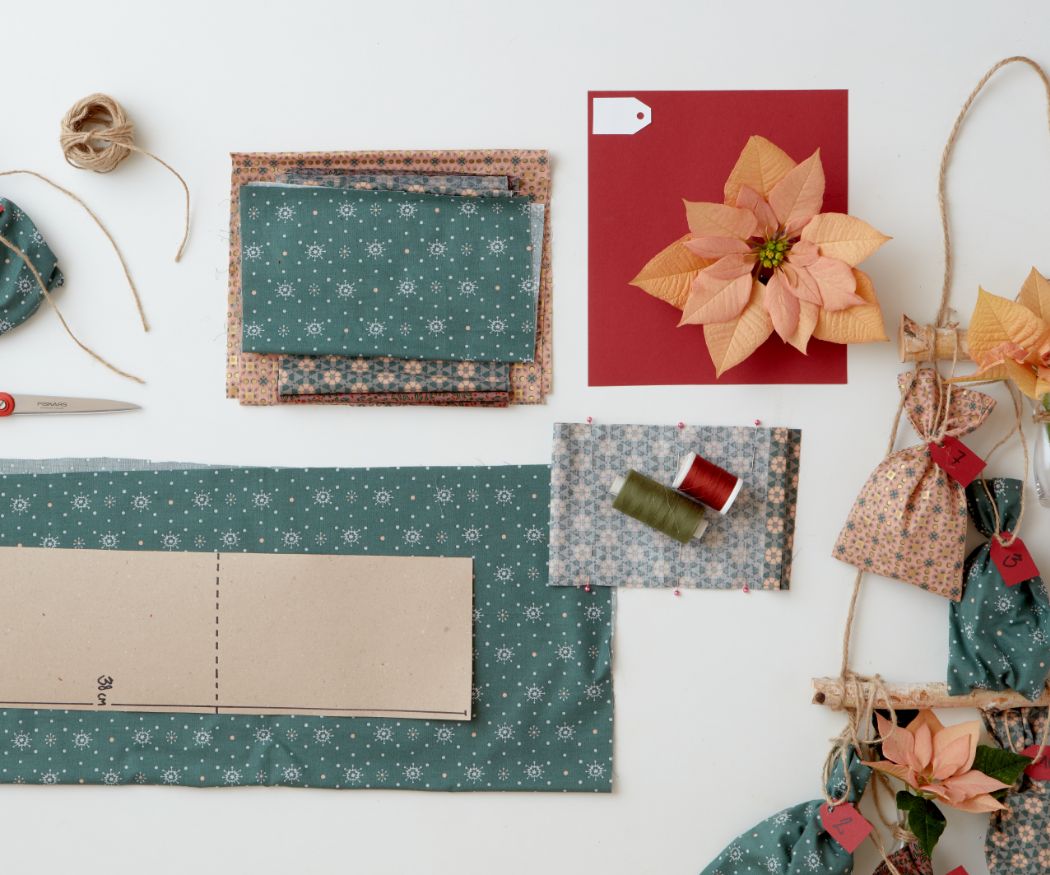 How it's done: tie the four branches evenly with string to form a square. At the top, there must be enough string left over so that you can hang the Advent calendar later. Fill the 24 bags, write their labels, tie them with twine and attach to the branches. Fix the glass vases to the frame with string and hang up. Fill the vases with water and insert cut poinsettias (after cutting them, dip them first briefly in hot water, then in cold water.)
One by one 'til Christmas eve
If you're lucky, you might find an Advent board in the shops – with 24 hooks and corresponding numbers. But you can also easily make it yourself. You'll just need some wrapped gifts, baubles, birch branches and mini vases with cut poinsettia, to create this charming country-style Advent calendar. It's easy to make in no time.
Tip: round hooks like those shown here can often be found at flea markets, so keep an eye out!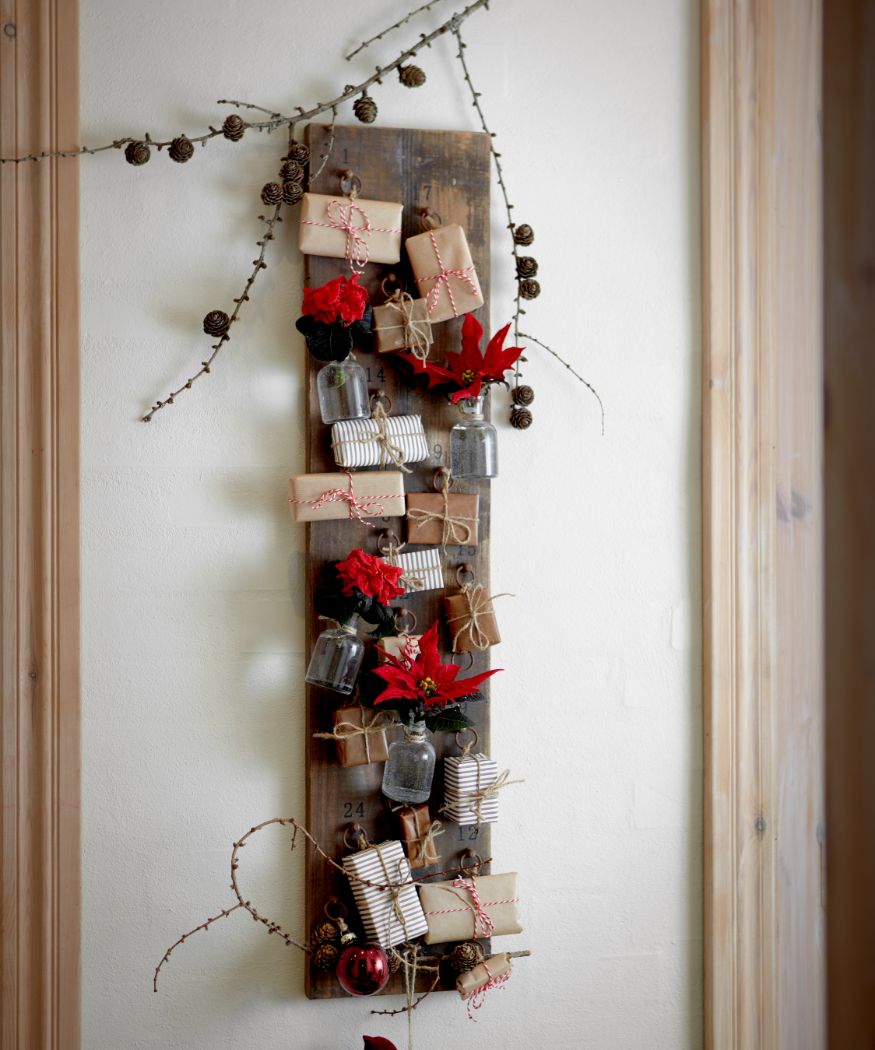 Florists' tips of the trade
With enough water, cut poinsettias stay fresh for up to two weeks. For best results, first immerse the stems in hot water (60°C) for a few seconds immediately after cutting, then put them in cold water.