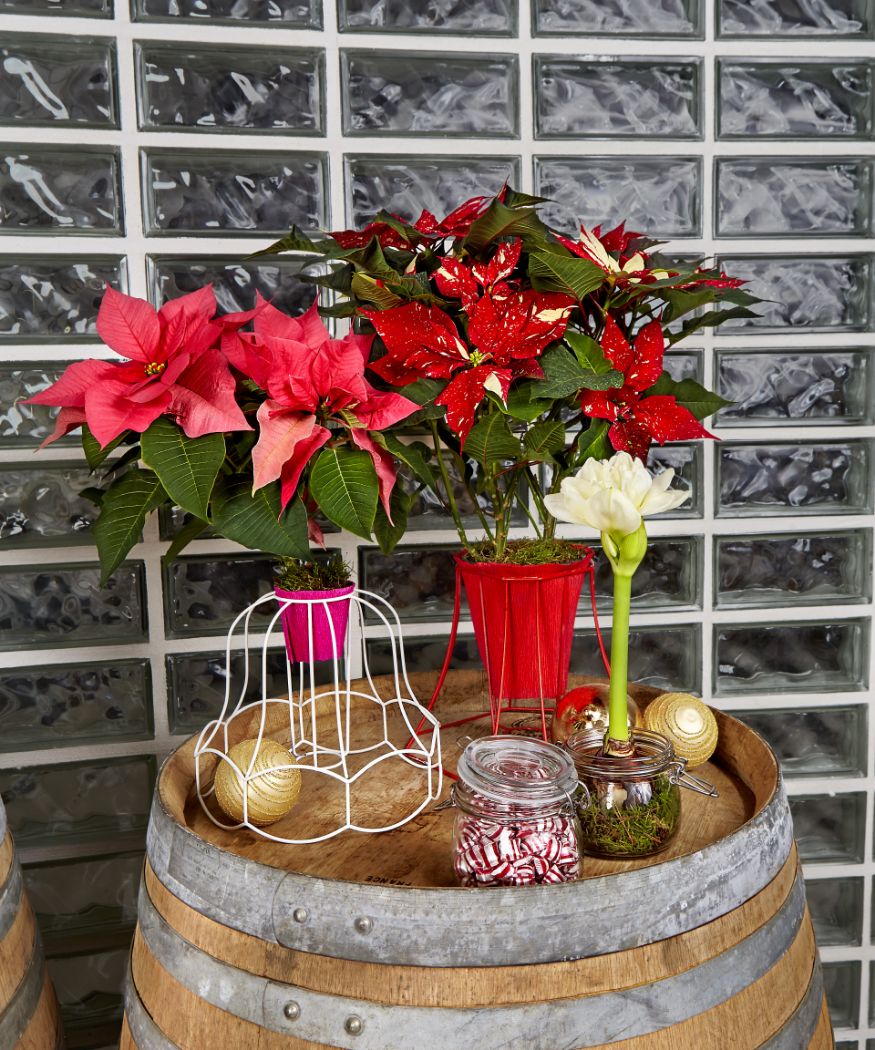 Bonn, 28 November 2017 –Poinsettia don't only look good in classic pots. There are countless other possibilities for presenting this beautiful winter bloomer and decorating your home for Christmas. For those who enjoy unusual deco ideas, the plant can for example be placed in an old lampshade frame. This alternative Christmas decoration in a fashionable upcycling look is an appealing eye-catcher on a table or windowsill and easy to make yourself.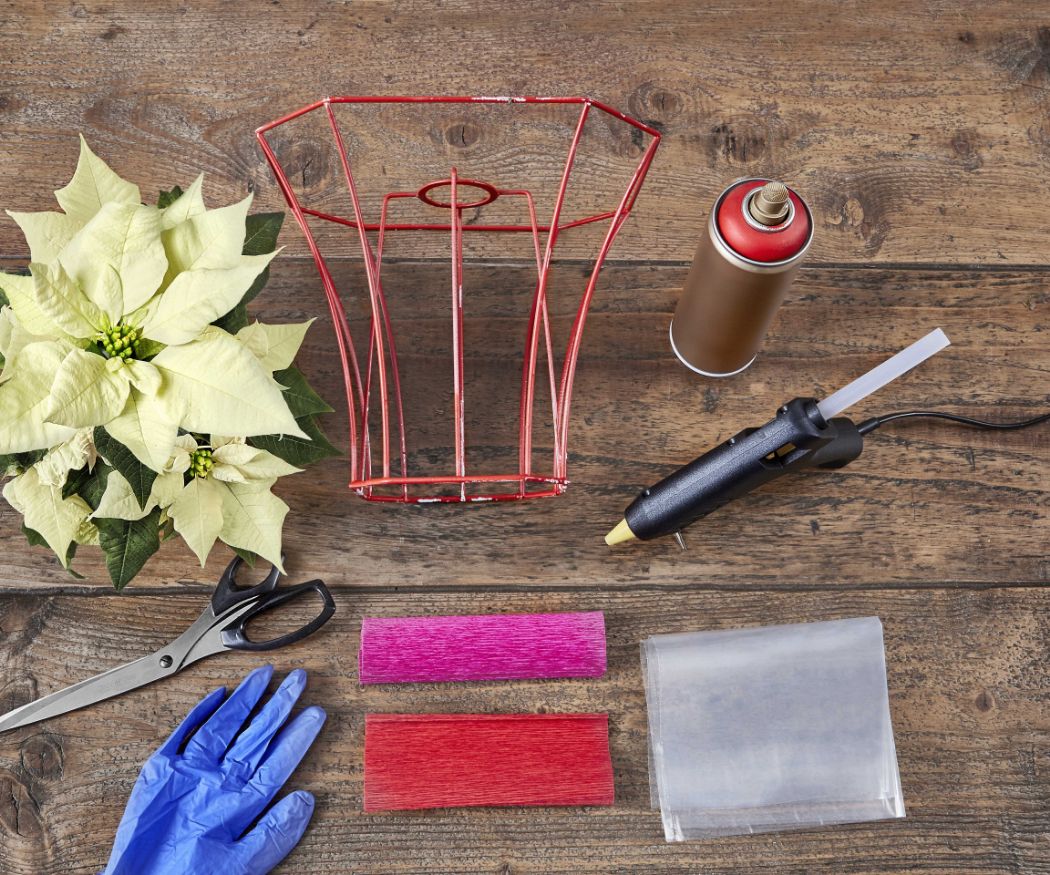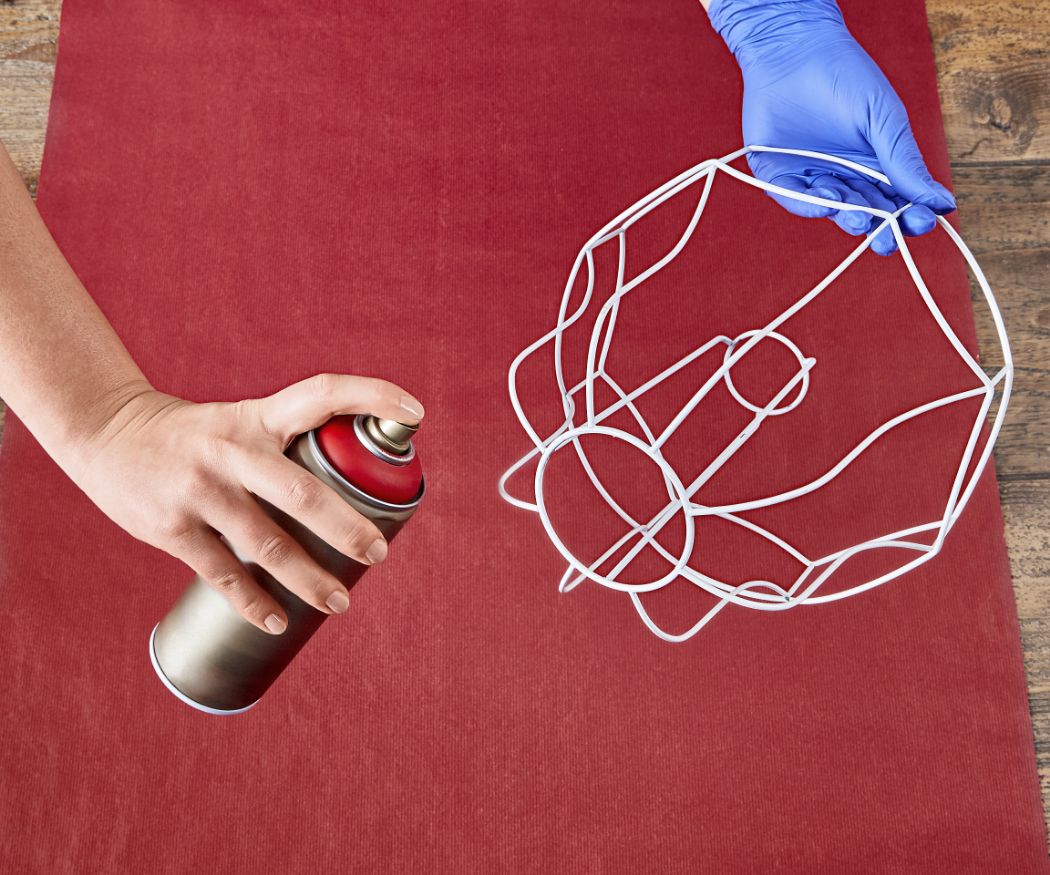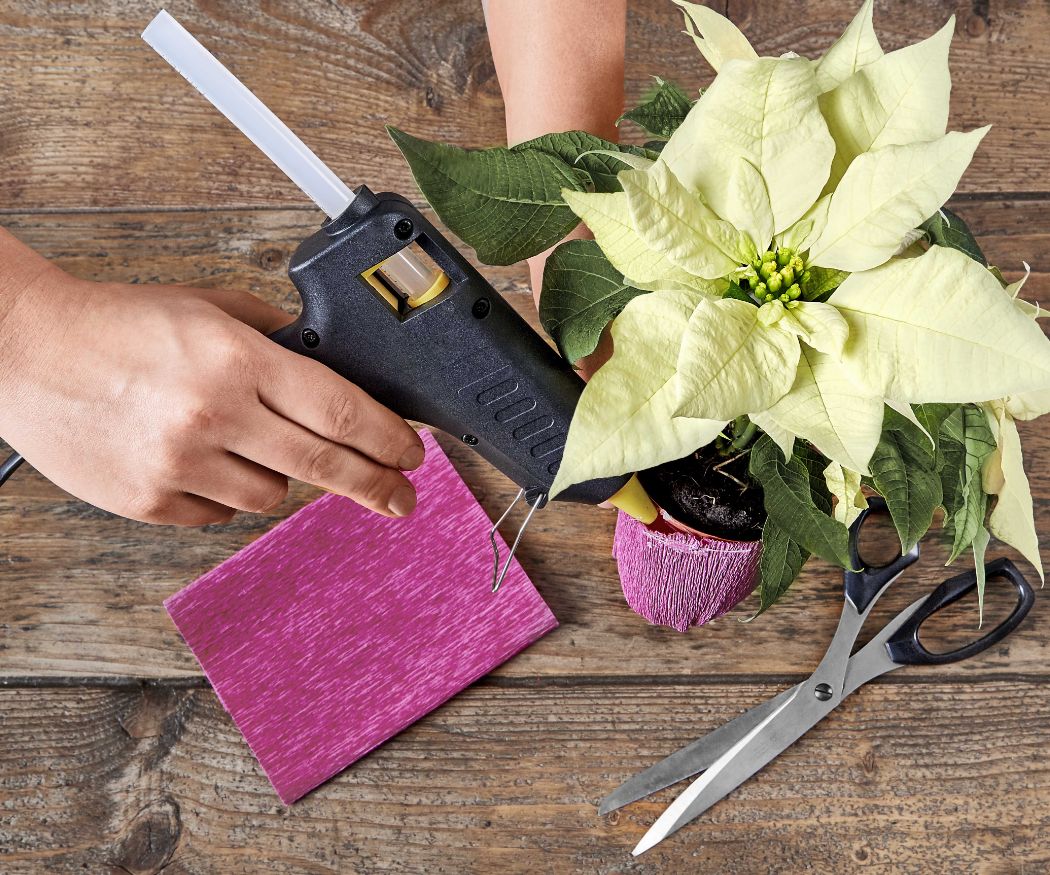 So if you'd like to try out this attention-grabbing DIY idea, all you need is an old lampshade frame, spray paint, a poinsettia in the right size, a freezer bag, a pleated cuff from the florist's, possibly a bit of moss, gloves, pliers, scissors and a hot glue gun.
Step 1: First, with the pliers snap off any protruding wires on the lampshade frame or bend them into shape. Then spray paint the wire frame in a colour of your choice and allow to dry. If possible, spray painting should be done outdoors. Lay some cloth or paper underneath and wear gloves.
Step 2: Trim the freezer bag to the size of the poinsettia pot. Put the plant in the bag and affix the plastic to the pot with dots of hot glue. The pot can also be wrapped in moss first to absorb any excess moisture when the plant is watered.
Step 3: Cut a pleated cuff to the right height and place it around the pot.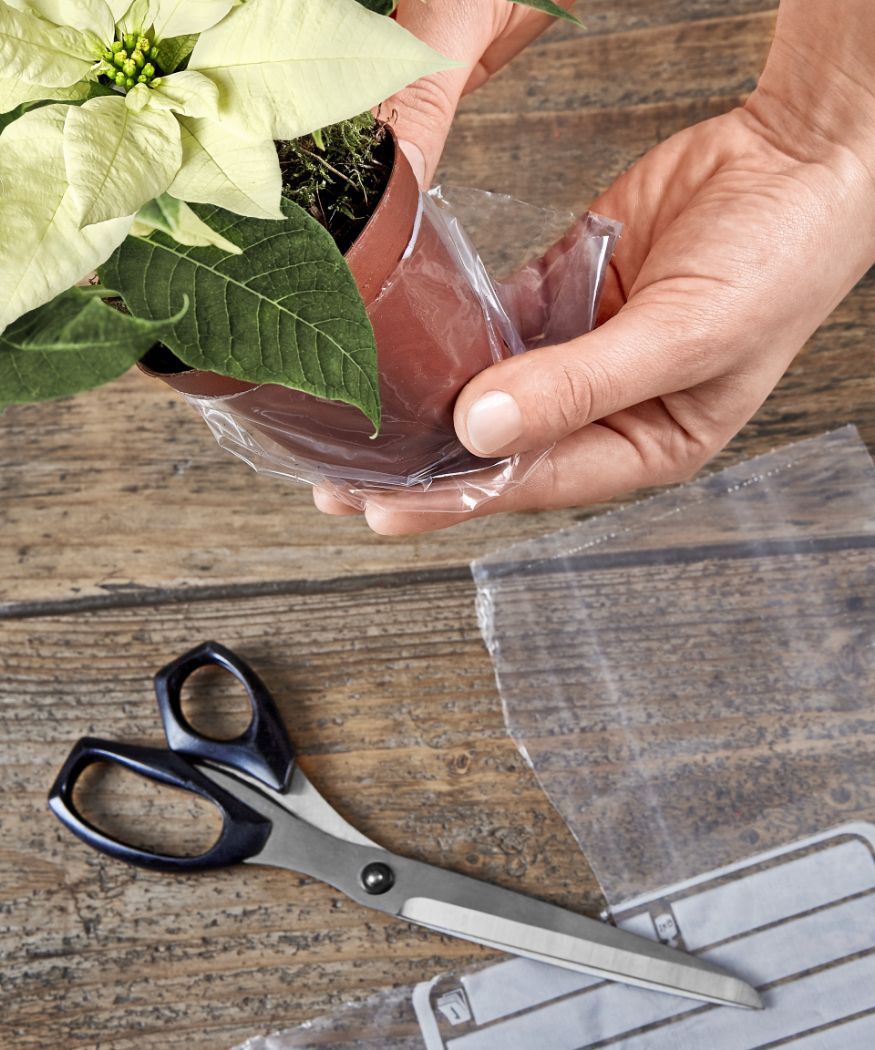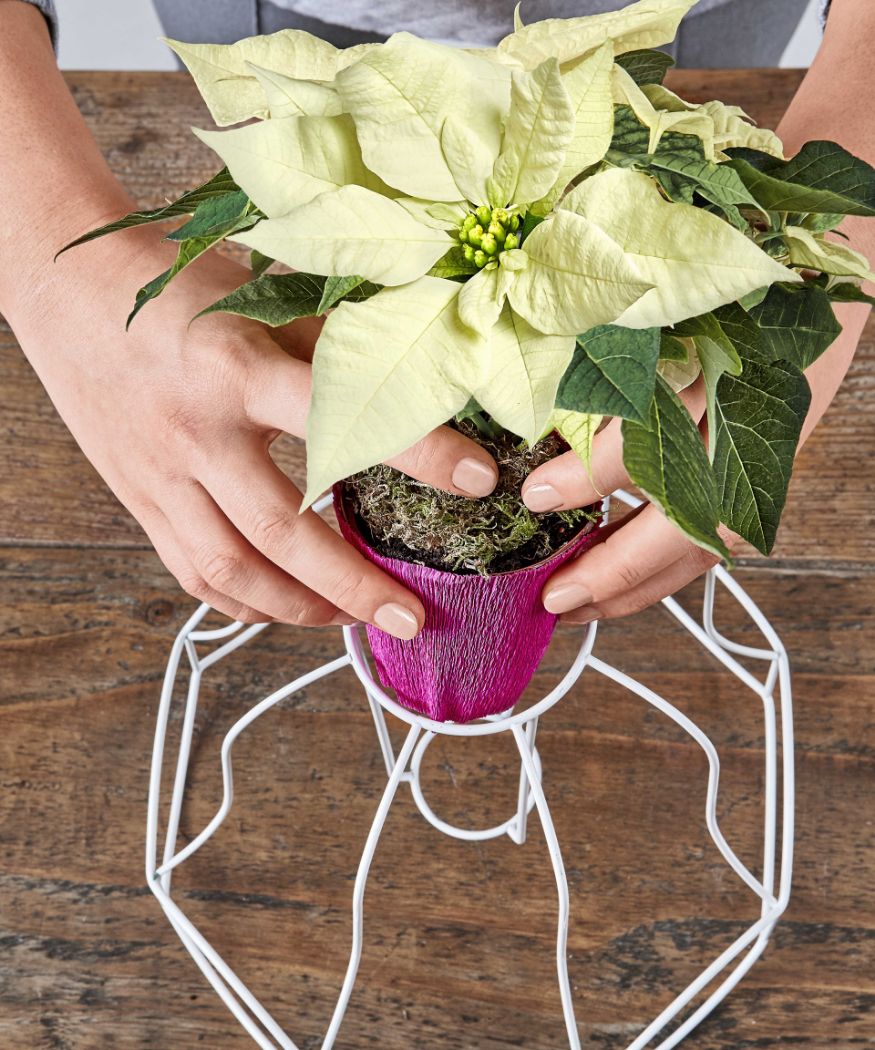 Step 4: Now set the decorated poinsettia pot in the top opening of the lampshade frame. The idea is particularly decorative when two or more lampshade frames of different colours and shapes stand next to each other.
Tip: Poinsettias cannot tolerate waterlogging. To make sure no water collects in the freezer bag, water only sparingly but more often.
More pretty decoration ideas with poinsettias can be found at www.starsforeurope.com. Further information and additional pictures are available in a free download at www.stars-for-europe.eu. Reprint free of charge with reference to the "Stars for Europe" image source, specimen copy requested.