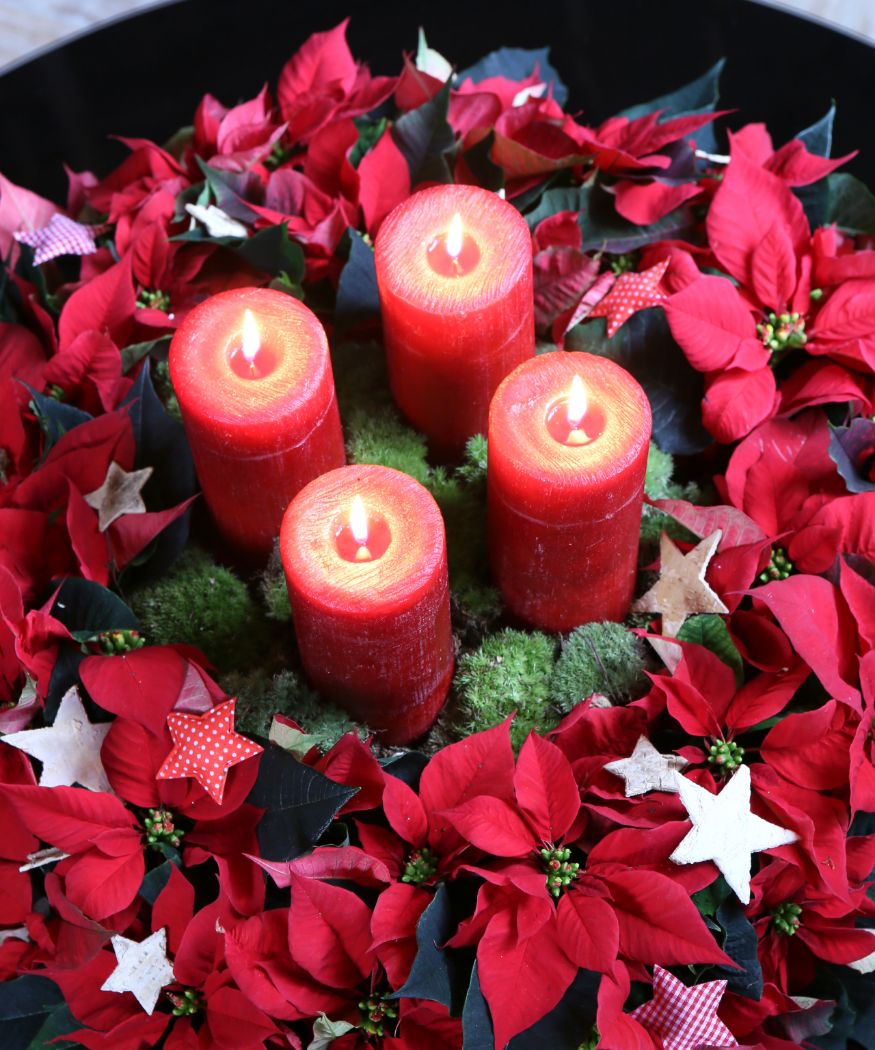 The seven most beautiful Advent traditions from Europe
Poinsettias, mulled wine and a calendar with 24 doors – the Advent season is characterised by time-honoured rituals. We have collected the most exciting, emotional and absurd Advent traditions.
The Brits are tradition-conscious – and they are especially so when it comes to their Advent rituals. That's why they decorate their homes with poinsettias every year in the run-up to Christmas. They also like to give them to friends and family – after all, the plant symbolises the festive Christmas season, love, optimism and hope.
But in addition to poinsettias, there are a number of other Advent traditions. Advent calendars, for example, are also very popular: children – but also many adults receive a calendar on 1 December and enjoy opening a little door every day from then until Christmas Eve, behind which there is usually chocolate or a small gift.
The Brits also focus on plants during Advent: they decorate lavishly with mistletoe. Anyone who happens to find themselves under the branch with another person must kiss them. Holly is also highly popular, representing peace and reconciliation.
What are the traditions around Europe?
So – from the Christmas market to the Advent wreath to the Advent calendar and the poinsettia – there really are many pre-Christmas rituals. But it's not only the Brits who love their Advent rituals, but also many of our European neighbours. What do the others do?
Germany:
A beautifully decorated Advent wreath with four candles on it is common around Europe. On every Sunday in Advent, one of the candles may be lit. Homemade Advent wreaths are particularly beautiful, for example with white poinsettias, poppy pods, larch twigs and lunaria.
A wreath with moss, cut poinsettias, holly and dyed lagurus also fits perfectly into this festive season – also homemade, of course. Anyway, this is the time for many families to make something together (biscuits!) or to do something: Eating waffles at the Christmas market or cutting Christmas trees.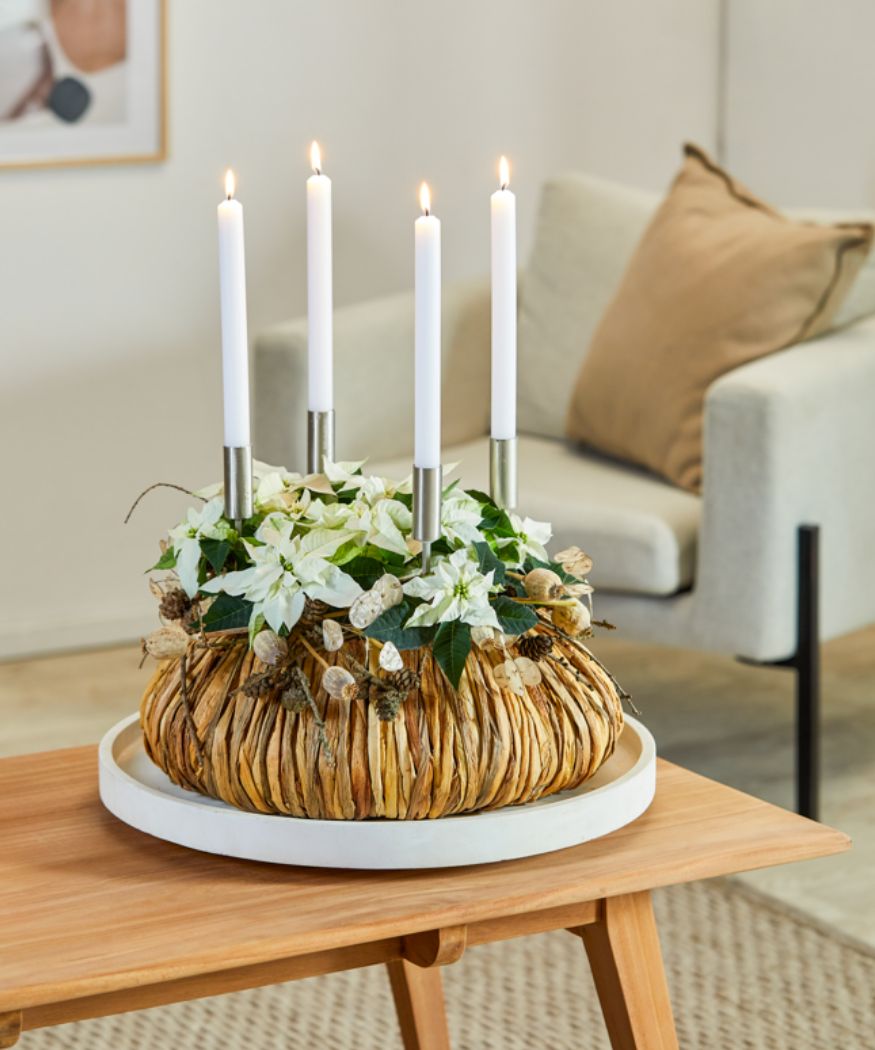 The Czech Republic:
The Czechs have another plant besides the poinsettia that is charged with Advent significance. They always cut branches from a cherry tree on 4 December and put them in water – so that they blossom as splendidly as possible in time for Christmas Eve.
Italy:
Italians celebrate Mary's conception as early as 8 December – and they do so by bringing a very special and very large plant into the house: On that day they buy a matching Christmas tree and put it up directly. The nativity scene is also already set up now.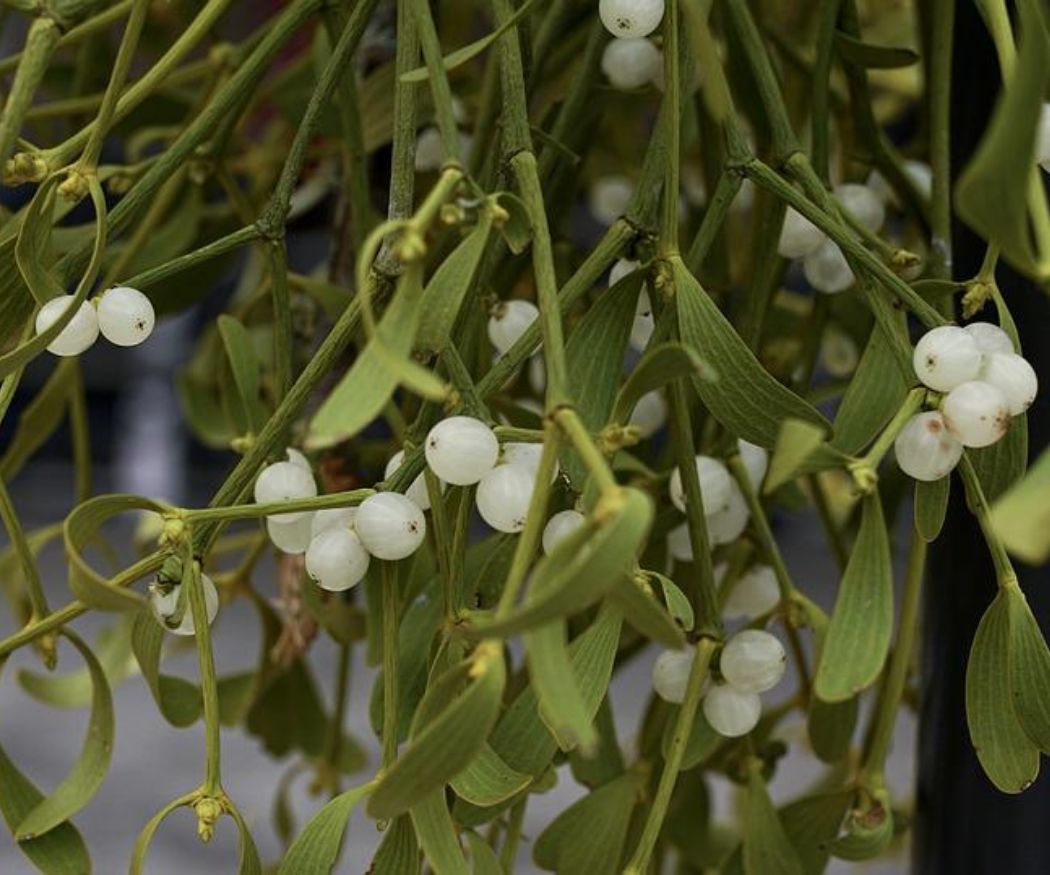 Hungary:
In Hungary, Advent celebrations really take off, especially from 13 December: On that day, unmarried women are not supposed to work – instead they get together with friends and write 13 men's names on 13 pieces of paper each. Until Christmas, they throw one away every day; the name that remains is their future husband's.
Spain:
The Spanish approach the pre-Christmas season a little less spectacularly – but with humour. They place a very special figure in the manger. The so-called Caganer drops his trousers and does his business. He is supposed to symbolise the fertilisation of the earth and the cycle of nature.
Sweden:
Swedish families sit down together on 1 December and light an Advent candle. This has a marker for each day – and is allowed to burn down a little further each day until 24 December.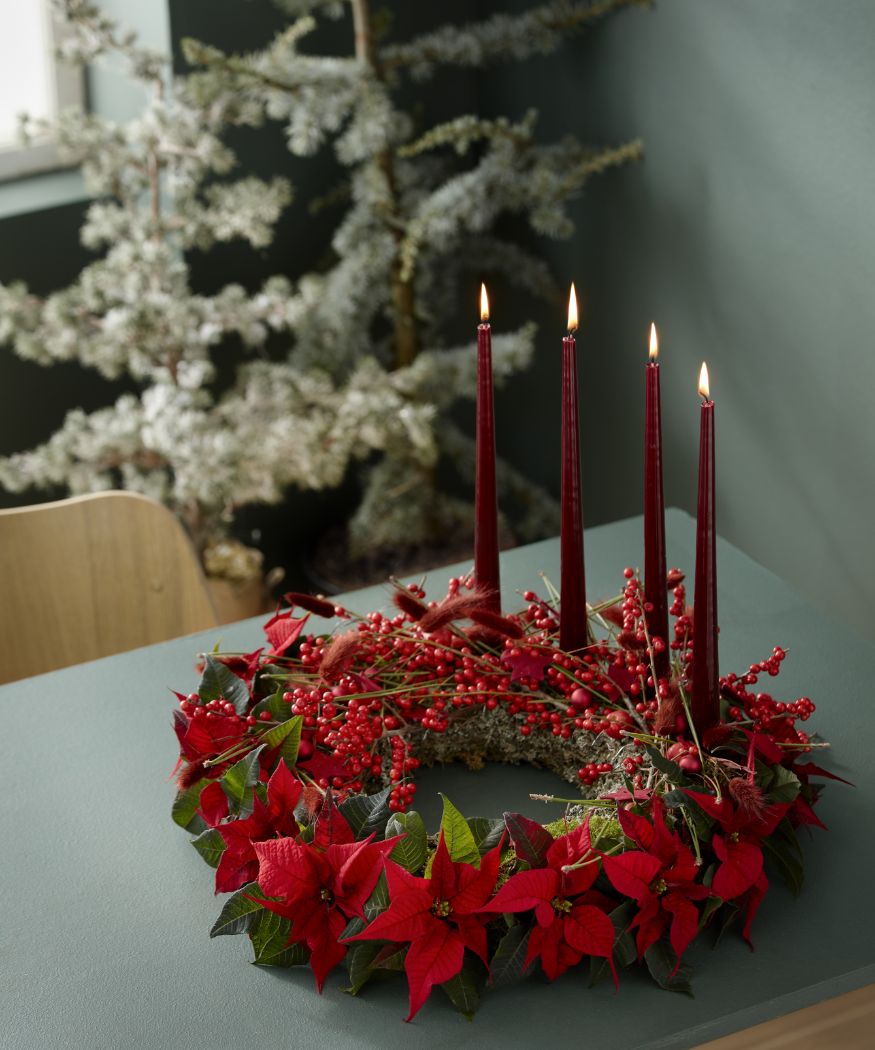 Denmark:
The Danes – like many other countries – also have an Advent wreath. However, it is usually not made of holly or pine branches, but of bread. Yes, really: Danish Advent wreaths are made of bread dough, smell very delicious and even have their own name, Jule brod.
But regardless of whether the Advent wreath is made of bread or the Advent calendar is a candle, whether people decorate their homes with mistletoe, holly, cherry branches or a poinsettia – all traditions have in common that they celebrate the anticipation of Christmas extensively. What could be more beautiful?