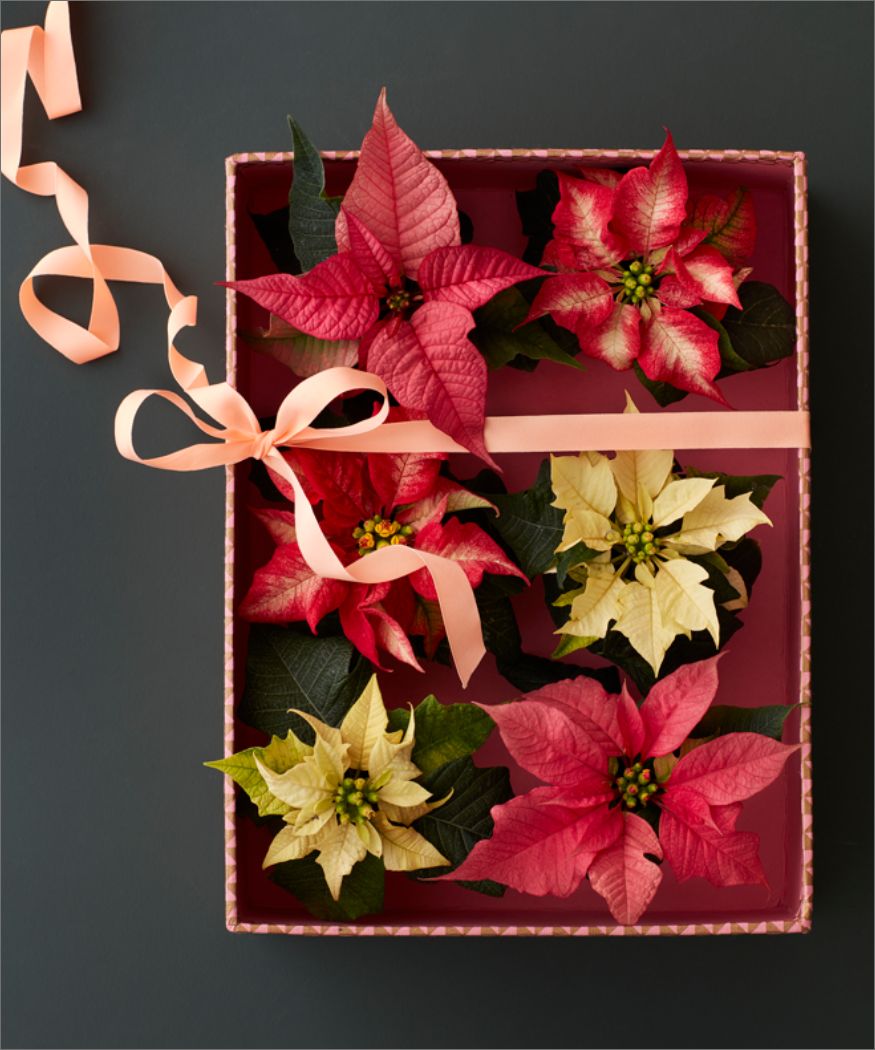 DIY: How to make a gift out of mini poinsettias
Poinsettia gift box
Place six mini poinsettias in three different colours in a gift box and tie a bow of satin ribbon across them.
For the luxury versions, place the poinsettias in cointainers.
Don't have time to buy pots? Pack the poinsettias in small freezer bags or line the whole box with foil! This protects the box from stains caused by damp soil or leaking water.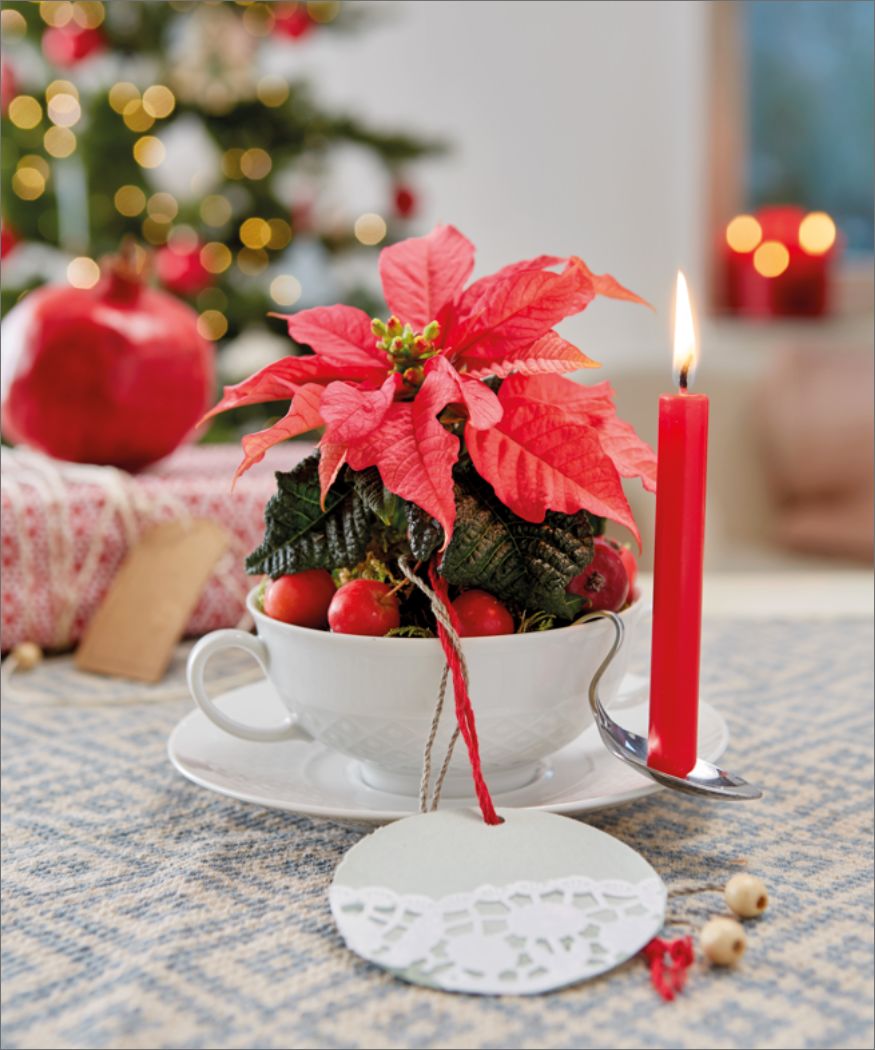 A gift for coffee addicts
Remove a mini poinsettia from its pot and place it in an old coffee cup. Pad the gaps with moss and decorate the rim with ornamental apples. The gift tag is made of cardboard and cake lace. Anchor the cord in the cup with a piece of wire.
The gift is even more beautiful with the spoon candle holder. It is bent with pliers so that you can hang it on the cup. The candle is held on the spoon with a drop of hot glue, or on a special candle clip that you clip onto the handle.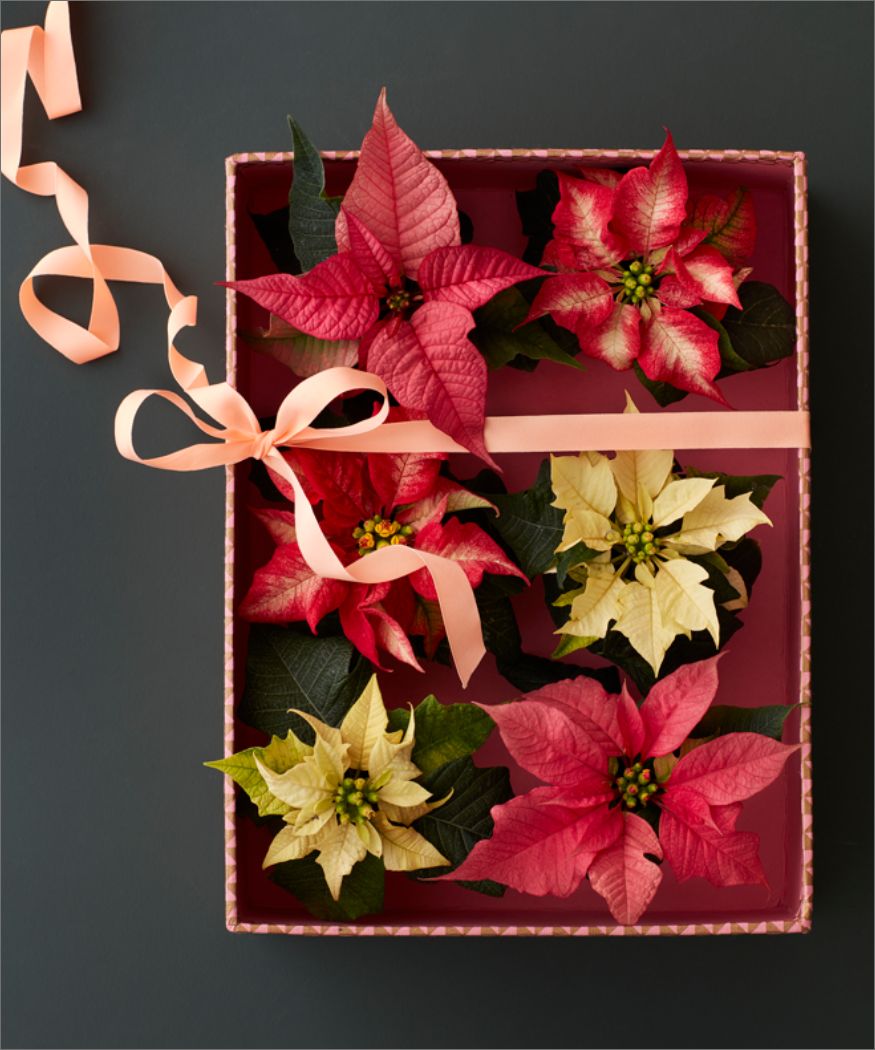 Mini poinsettias in a box
Clean the beverage cartons and cut off the top part. Crumple the lower part of the carton until the top layer can be cut off from the corners with a knife. Now you can design the cardboard packaging, for example with paint or markers. A notch at the corners allows you to fold the cardboard over. Set the poinsettias and give them away individually or as a set.
PS: The poinsettia is easy to care for, but sensitive to cold. So wrap up warm on your way to give it away.
You can find this and other tips to make poinsettias shine for weeks here >>