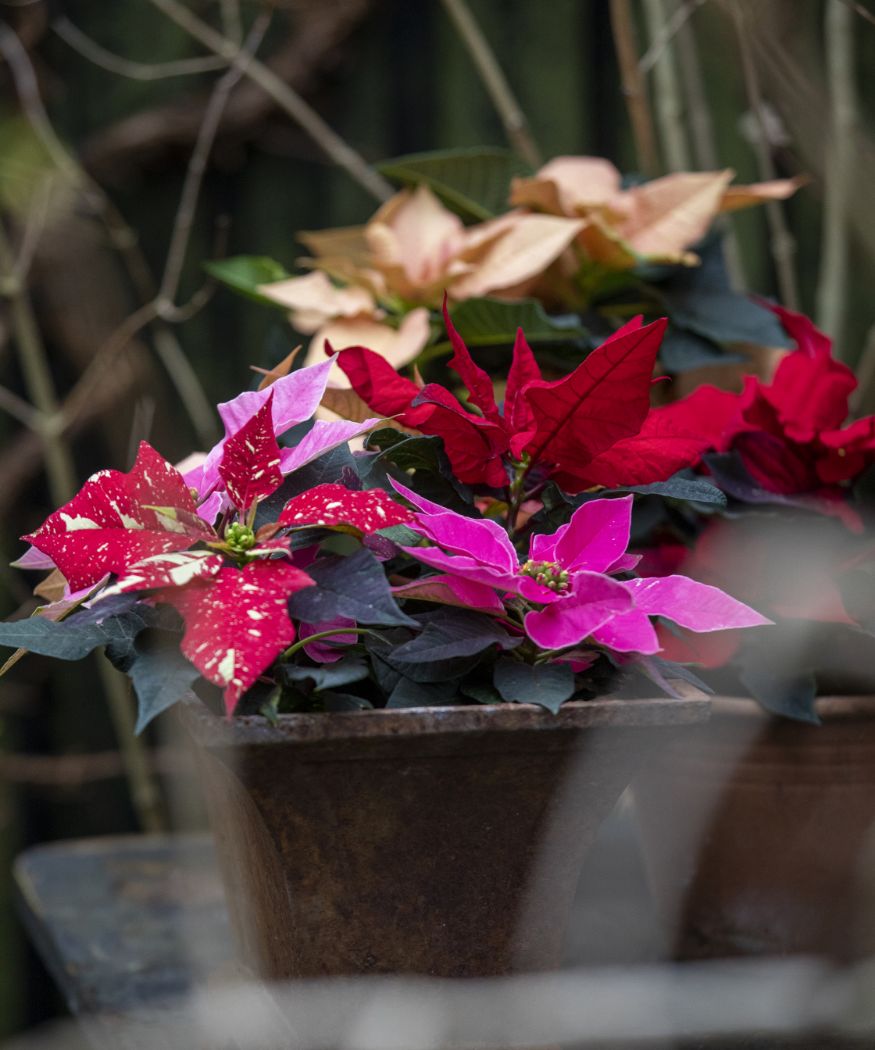 Everyone knows the classic red poinsettia – but "Euphorbia pulcherrima" has much more to offer. The plant comes in different varieties, in a wide range of colours, shapes and sizes. An overview.
Of course, we all know what a classic poinsettia looks like – it is relatively small, dark green and has lush red leaves in the centre. It also makes an excellent houseplant and is quite easy to care for. But "our" green-red poinsettia is actually only one of many: Apart from it, there are many other varieties of "Euphorbia pulcherrima".
Colour diversity
There are, for example, the "variegated" poinsettias, which, with a growth height of 25 to 35 centimetres, are similar in size to the typical green-red "classics" – but these have a different leaf colour: for "Euphorbia pulcherrima" is available not only with red, but also with white, cream, pink, yellow, salmon or apricot leaves.
Different patterns are also available. For example, there are bicoloured, speckled or variegated poinsettia varieties – i.e. those with white spots, which give the leaves a very unique appearance. All these coloured varieties have interesting names such as 'Arctic', 'Christmas Carol', 'Christmas Dream Fantasy' or 'Pink Evolution'.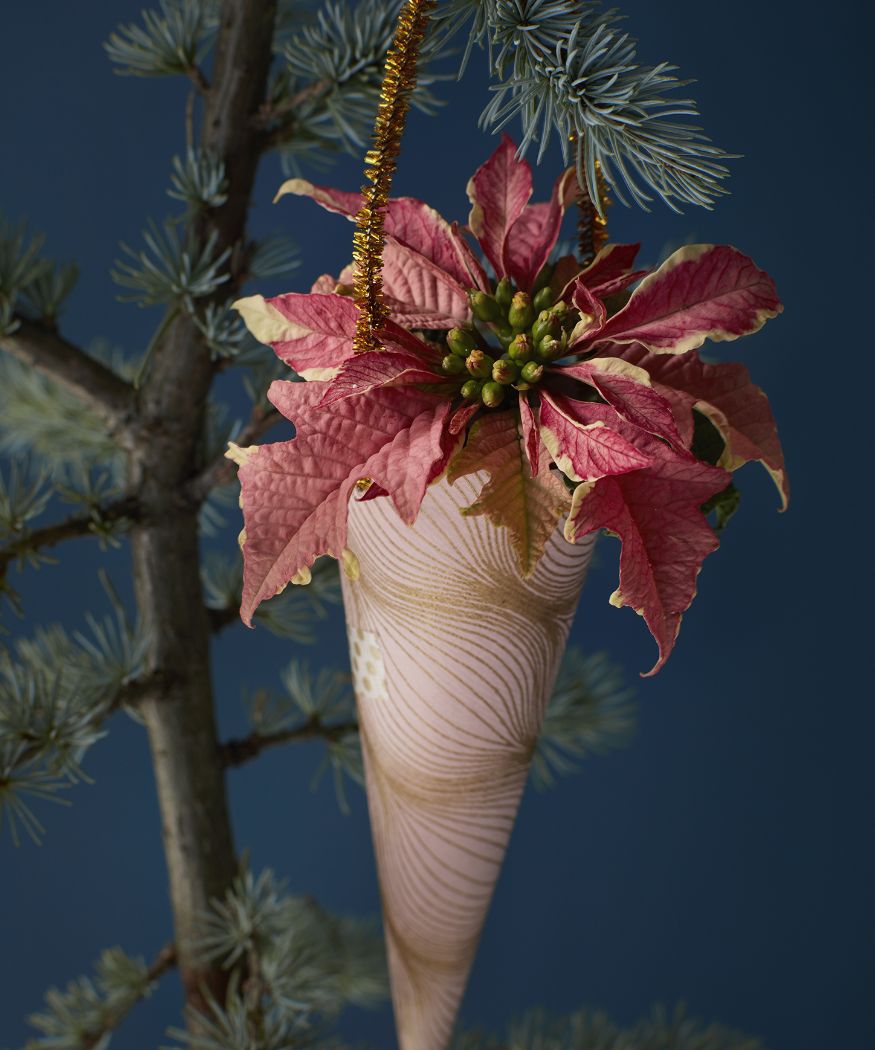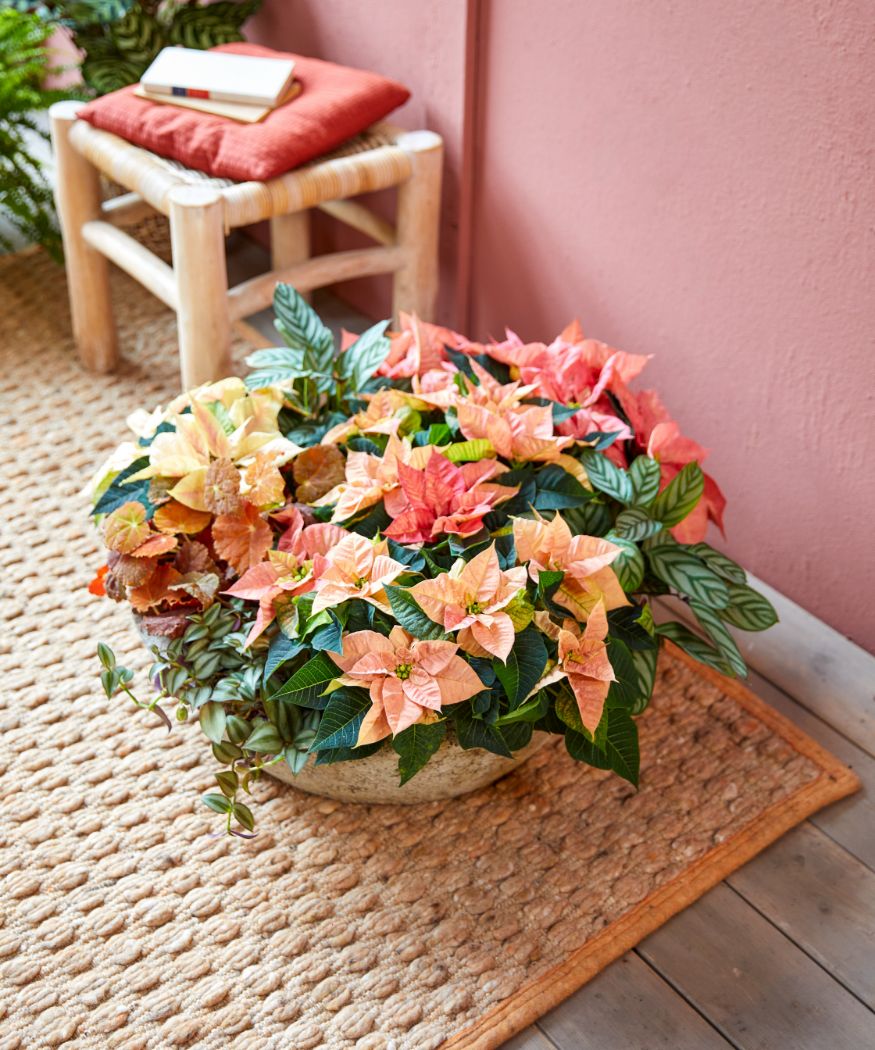 High trunk, multi-shoot or mini version
But even those who want an even more unusual "Euphorbia pulcherrima" will find something among all the different varieties that exist: Poinsettias are also available as tall stems – i.e. plants with a woody stem and leaves and flowers only at the very top of the stem.
In addition, poinsettias are also available as hanging baskets and as so-called pyramids (broad at the bottom, tapering to a point at the top) or as multi-shoots (widely branched and quite bushy, as several shoots grow). Then there are also the very filigree mini varieties of poinsettia that grow just a few centimetres high – and there are varieties that already flower in autumn.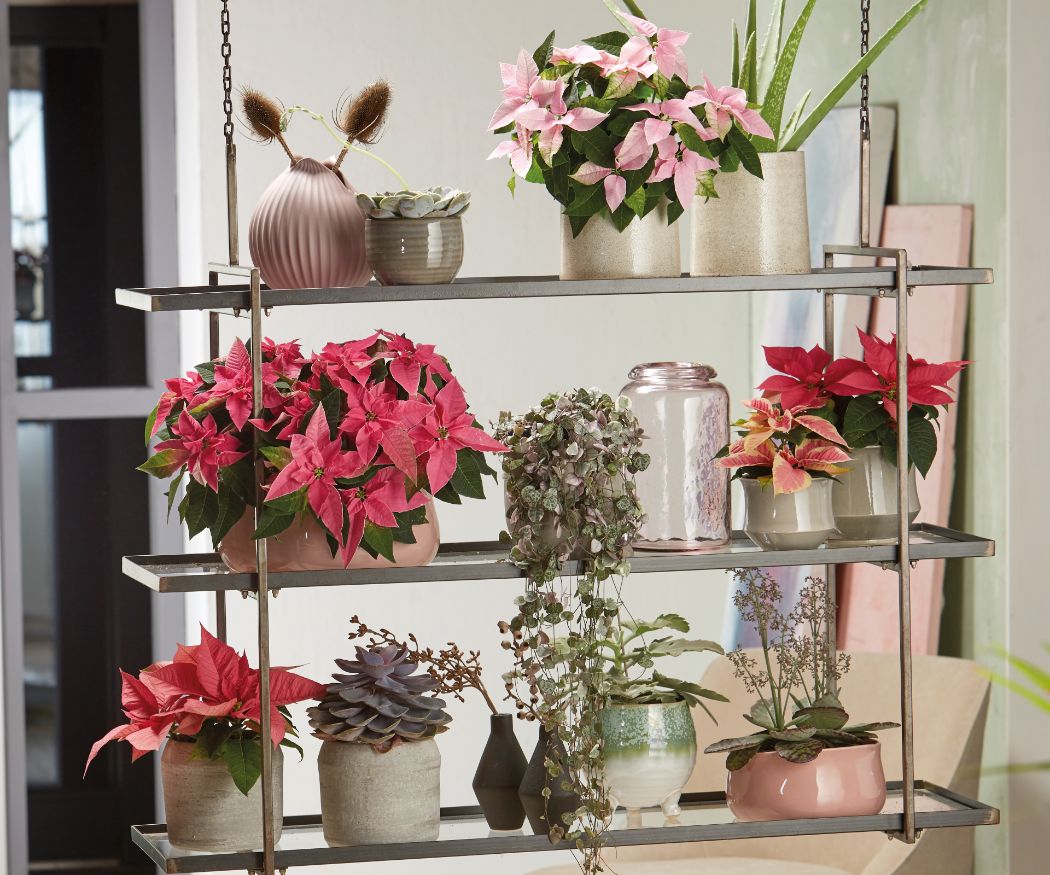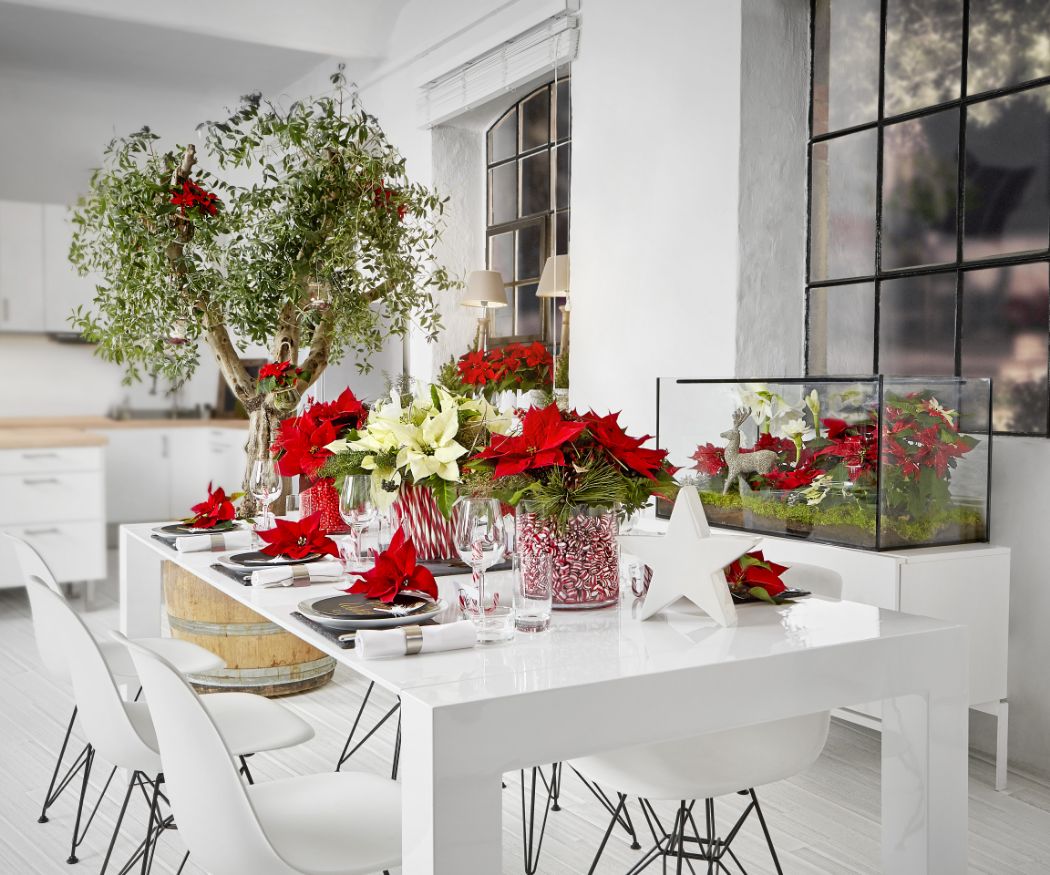 Original variety: four metres high and evergreen
And finally, there is the original variety of poinsettia: in its tropical home of Central America, "Euphorbia pulcherrima" grows up to four metres high as an evergreen shrub with a woody trunk. It likes to settle at medium altitudes of up to 1000 metres. It can be found especially on steep rocky slopes and in small ravines.
The wild form can now also be found in Africa, Asia and on Madeira or the Canary Islands. Admittedly, this original variety is not necessarily suitable for Advent decorations at home.
In this case, it might be better to choose from the wide range of modern poinsettias in this country – between the salmon-coloured leaf version, the tall trunk or the multi-shoot version, everyone is guaranteed to find the right poinsettia variety for them!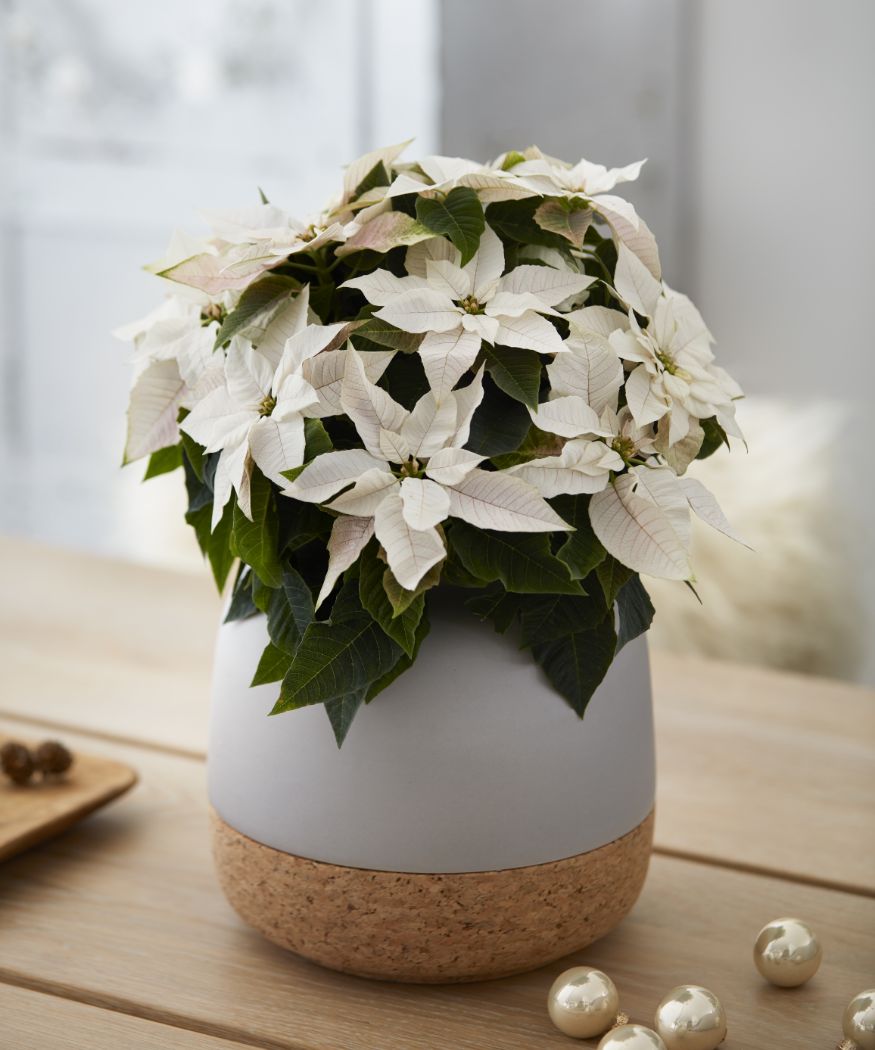 A final tip for all those who want something completely different: Poinsettias also look good in a vase. Simply hold the cut stem in hot water at 60 degrees for about five seconds. This stops the flow of milky juice. Then place the cut poinsettias directly in a vase with cold water – the bouquet will last up to 14 days!