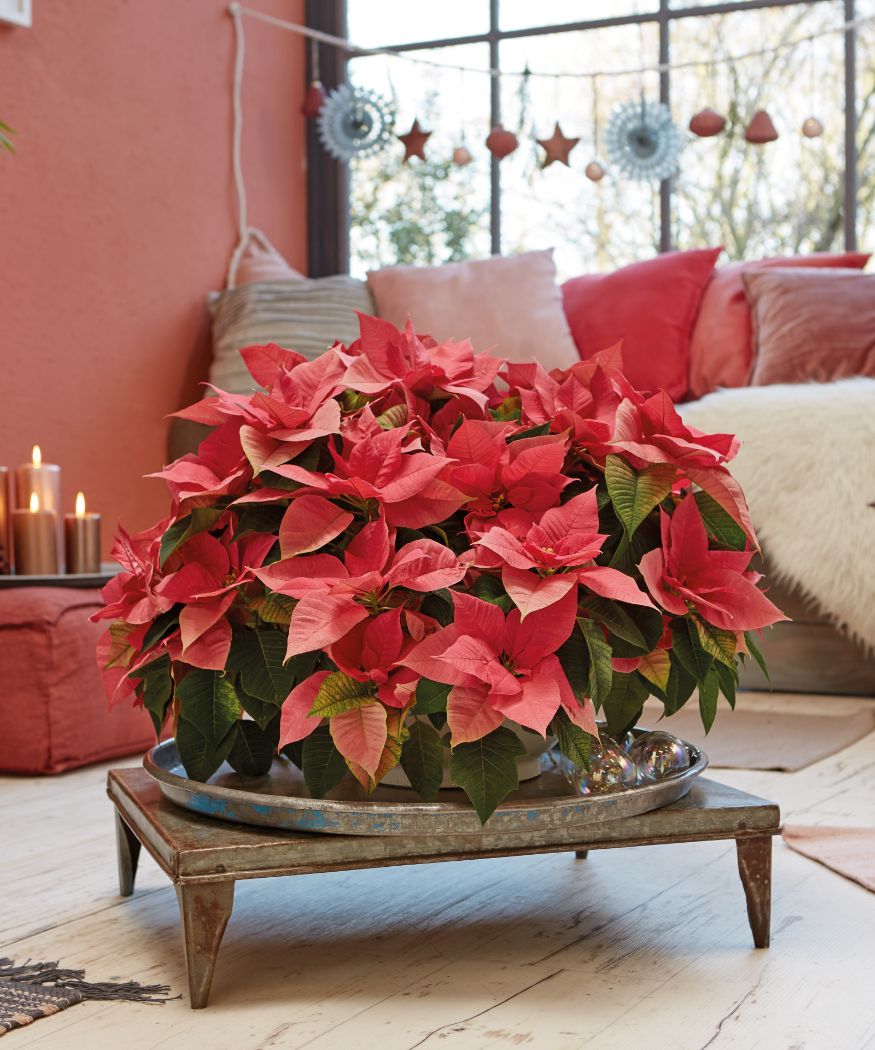 How poinsettias brighten up autumn
Here are some reasons to decorate your home with poinsettias as early as autumn:
• You feel a little sad because the days are getting shorter.
• You long for a cosy home.
• You want more energy.
Science has proved that colours have an effect on the mind. Red gives you strength, while pink awakens your gentle side. Apricot creates an environment in which you can relax. And with a little yellow around you, you'll feel more optimistic about the future. Poinsettias come in all these colours.
Poinsettias also bring a bit of nature into the house when we are outside less often. This also has an effect on the soul – and it's not just since plantfluencers have made indoor gardening popular again. Studies show that houseplants reduce stress, especially when we actively engage with them.
Four beautiful autumn ideas with the poinsettia
Don't have the imagination for an autumn decoration with the plant you only know as a Christmas symbol? Let yourself be inspired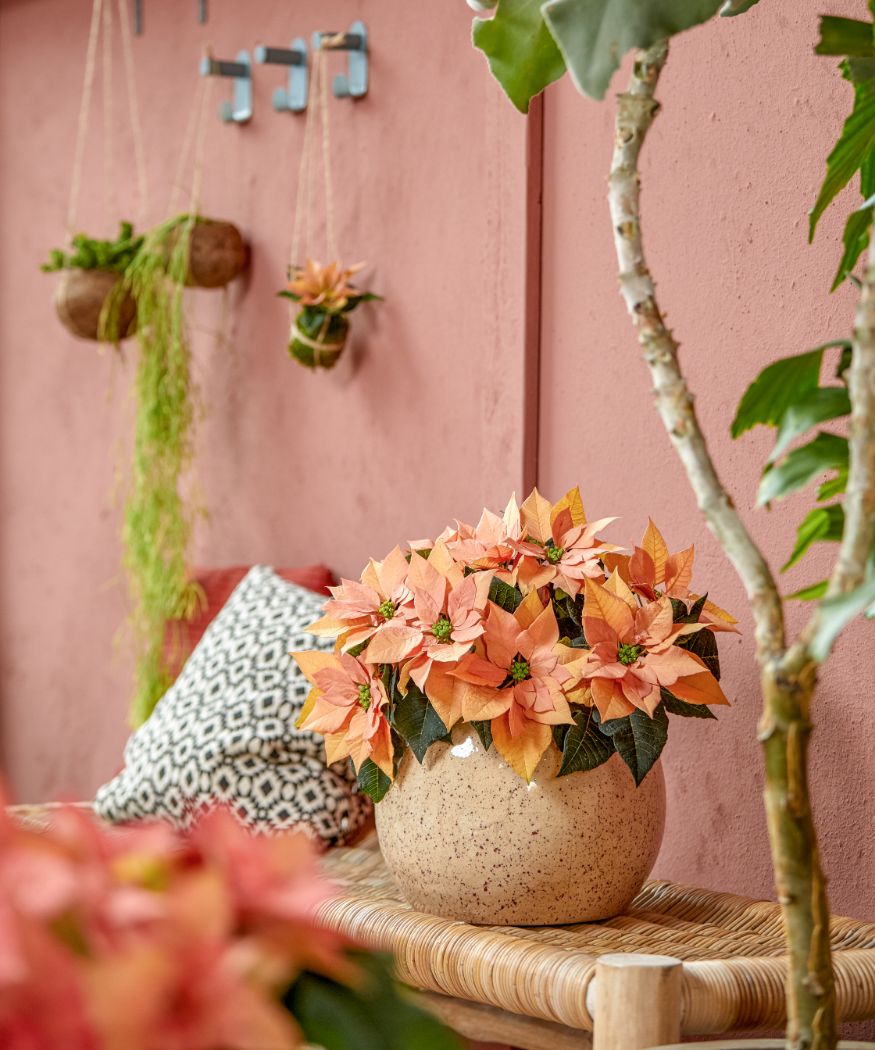 Peace and harmony
The bracts of poinsettias set colour accents between green plants. In blush tones, they radiate a lot of cosiness.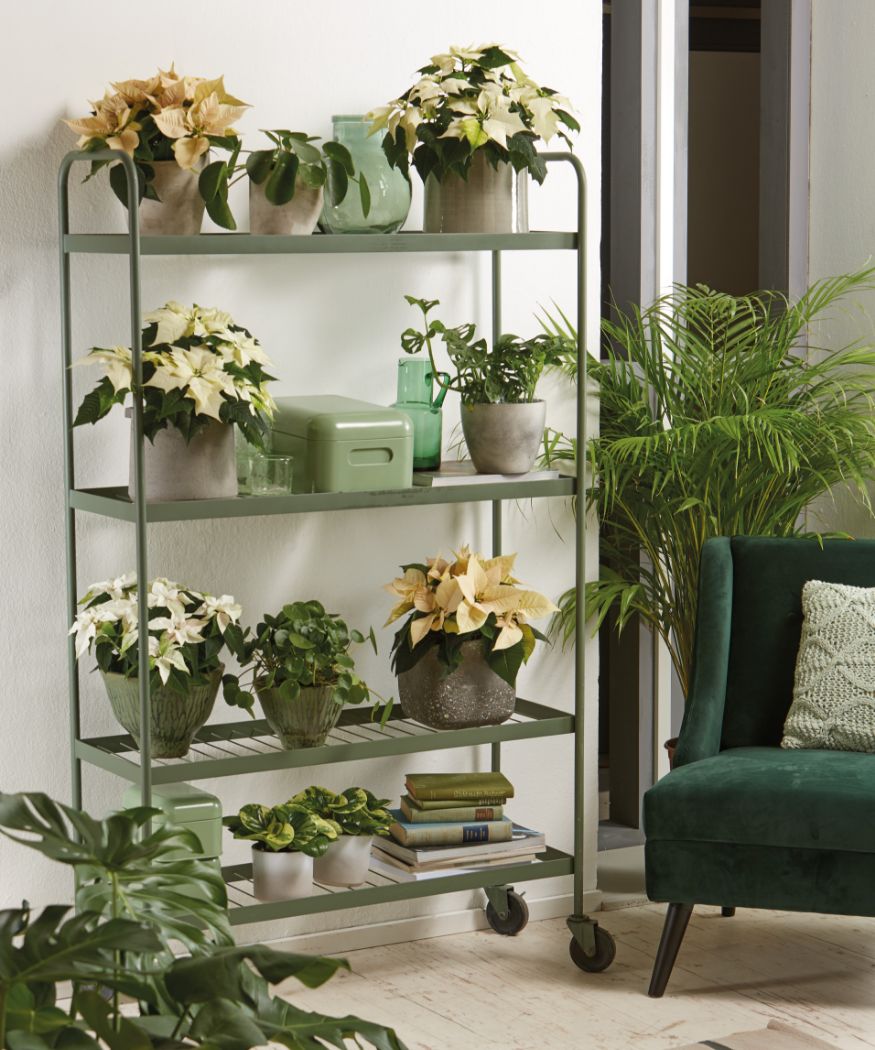 Greener living
Green plants were out of fashion a while ago. Now they're back in and fill our surroundings, preferably by the half-dozen. With their colourful bracts, poinsettias break up the green monotony from November onwards.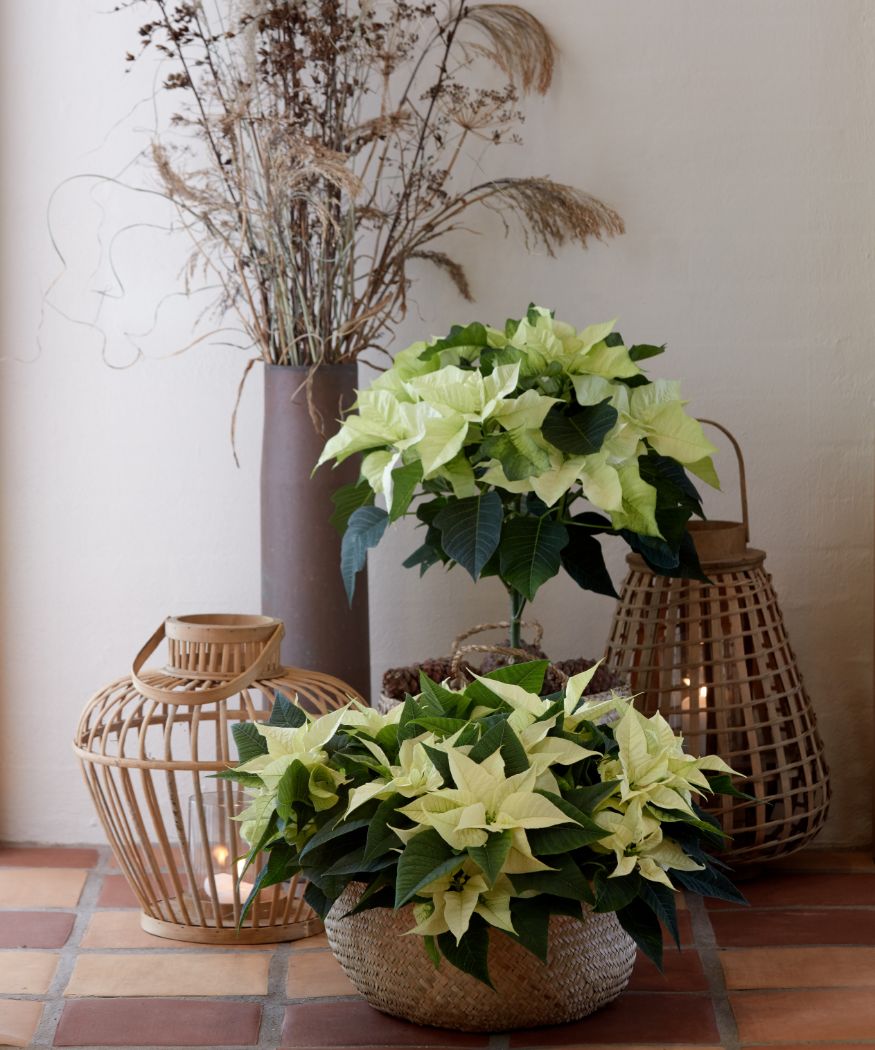 Smart decoration
Lanterns and dried florals such as the seed heads of dill and Chinese reed are a smart basic decoration because they are versatile. Flowering pot plants add a seasonal twist. From November onwards, poinsettias are the perfect addition to wicker baskets.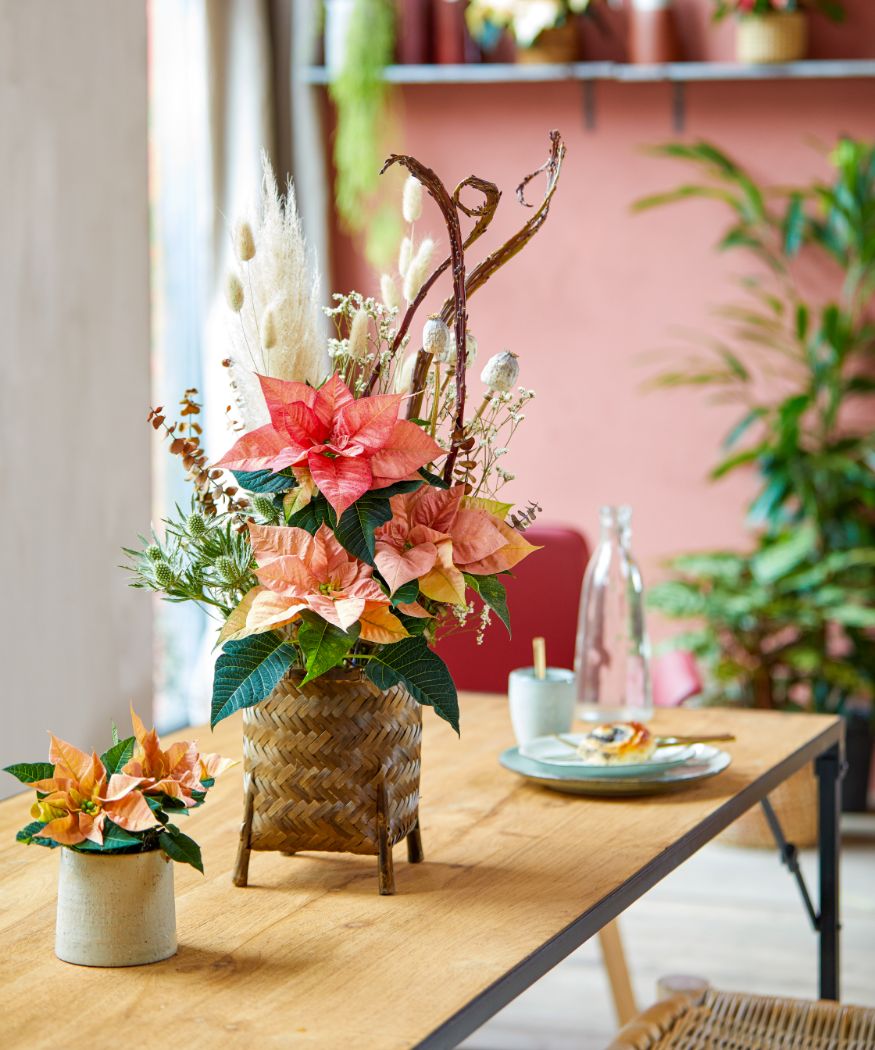 Make others happy
Social contact also helps us to get through autumn and winter. Visits to friends are good for the soul. What could be a better souvenir than a bouquet of flowers with cut poinsettias?
Care tips that will keep your poinsettias shining for weeks can be found here.