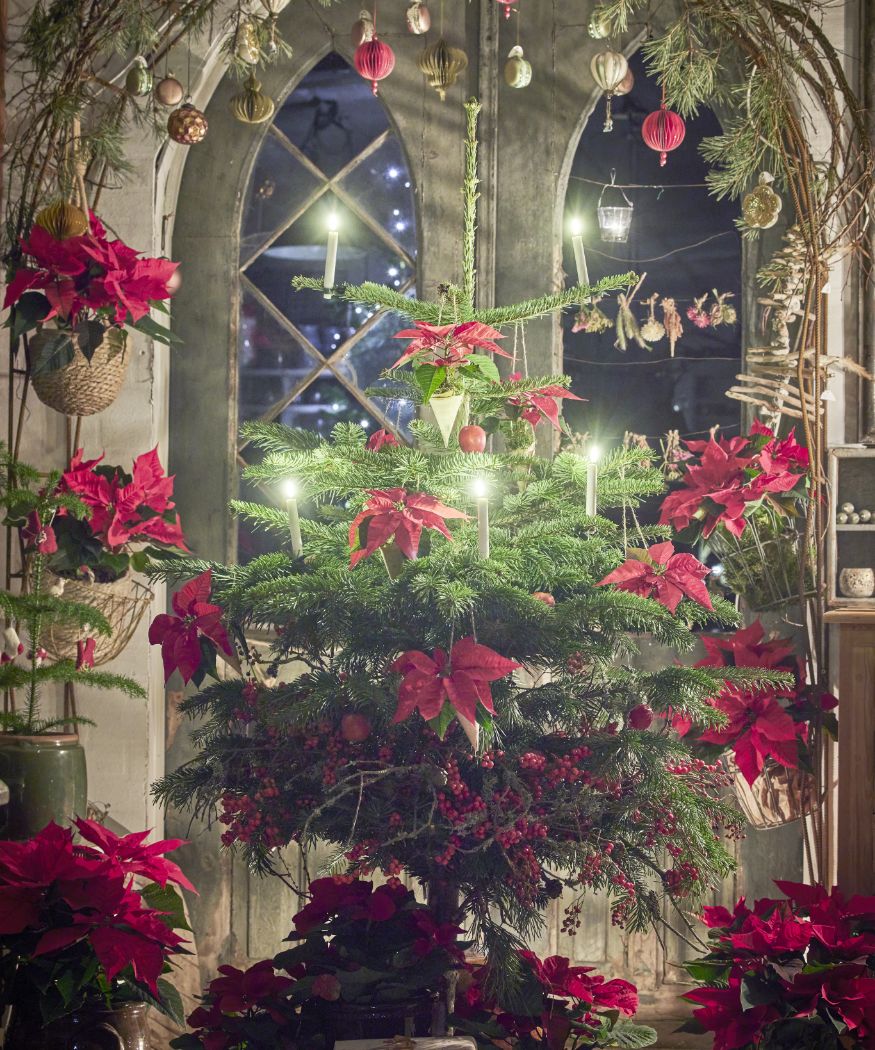 A star-filled Christmas How poinsettias create magic whatever your age
What would Christmas be without the poinsettia? Since the middle of the last century, this indoor plant with its star-shaped bracts has been an integral part of the Christmas tradition in Europe. As pot plants and cut flowers, poinsettias brighten up rooms and add festive glamour to Christmas trees, presents and tables.
Thanks to their diverse colours and shapes, they fit effortlessly into any interior design style. The experts at Stars for Europe (SfE) present stellar Christmas decorations that will dazzle young and old alike.
Family time in a poinsettia paradise
Christmas time is family time. Festive treats, twinkling lights, a decorated  tree and poinsettias bring a sparkle to not just children's eyes and fill all hearts with joy. In classic red, this winter flowering plant can transform any interior into a Christmas wonderland.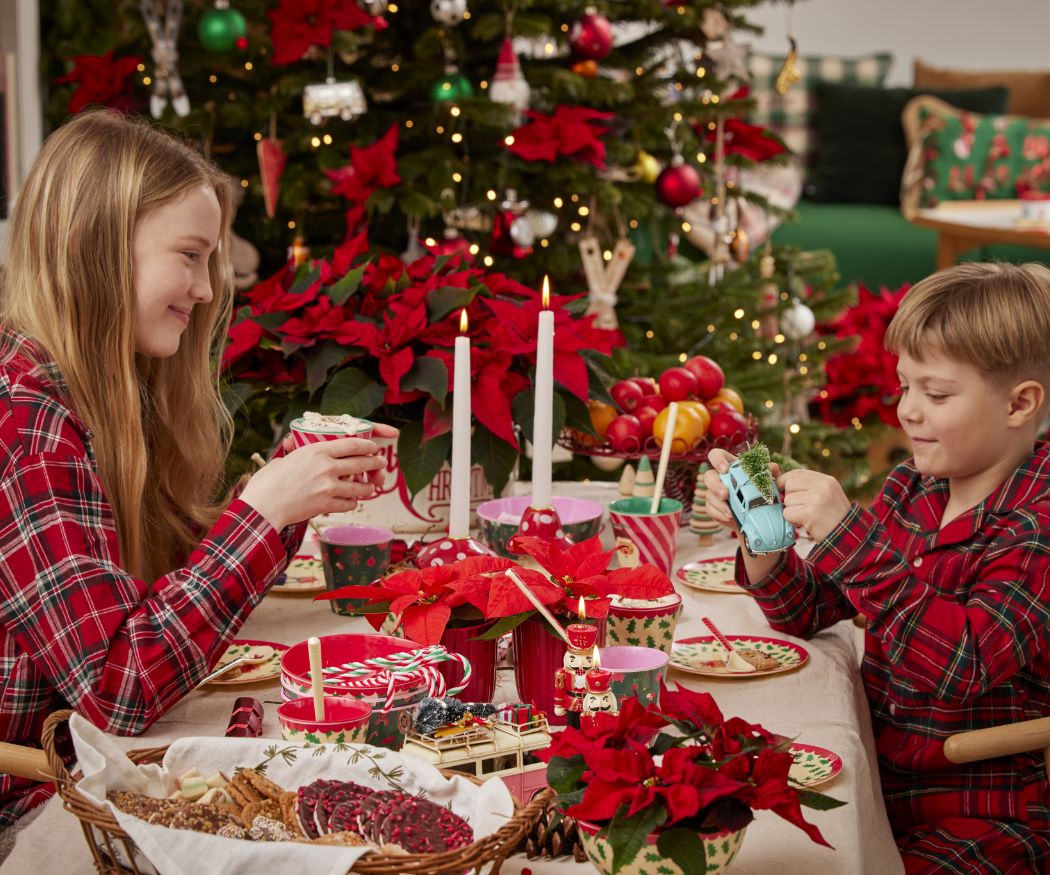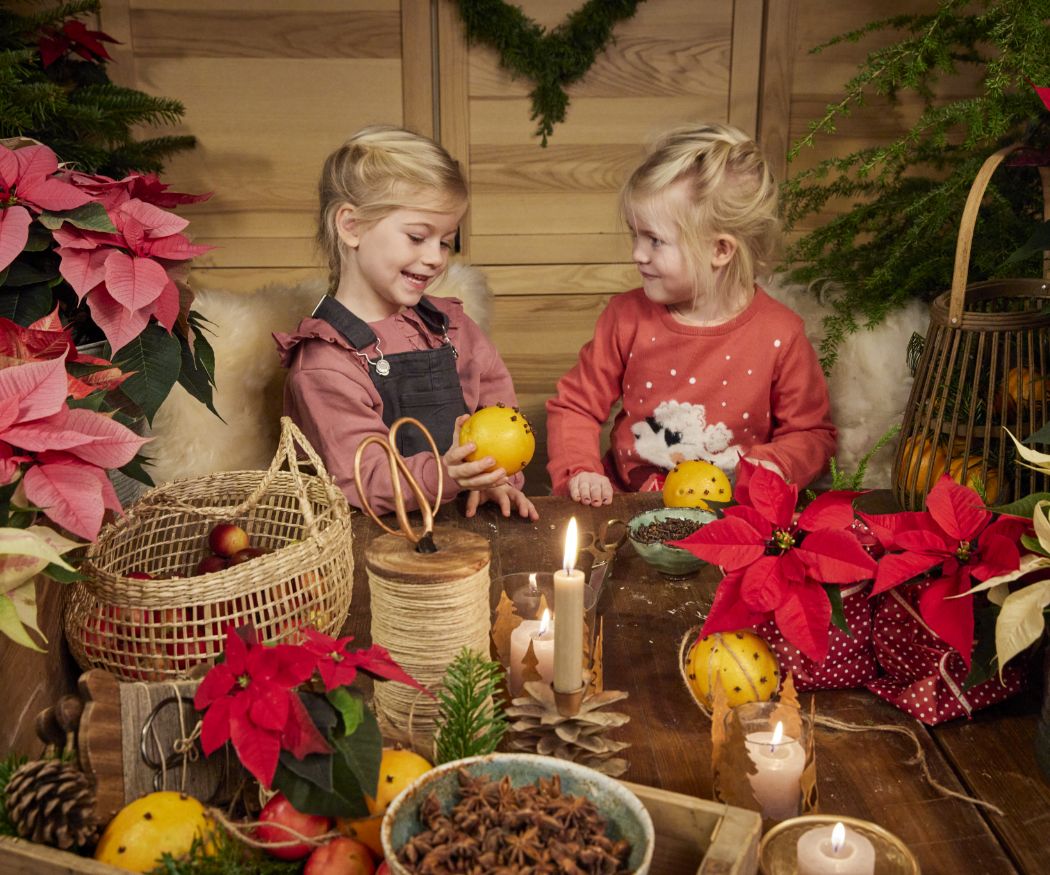 With their beautiful bracts, poinsettias spread plenty of Christmas cheer. They provide a welcoming atmosphere and create the perfect setting for cosy days with the family.
In many countries, oranges studded with cloves create a festive scent. Children in particular love to decorate the fruit and let their imagination run wild. Surrounded by magnificent poinsettias, this activity is twice the fun.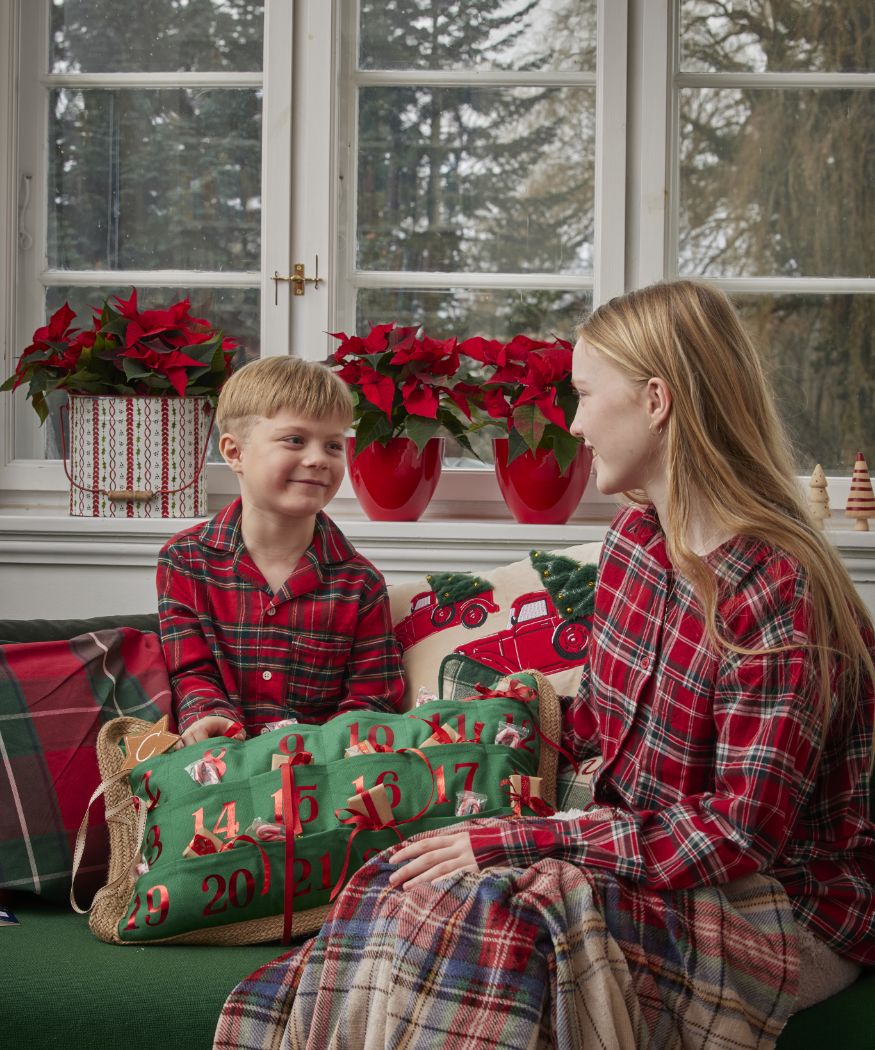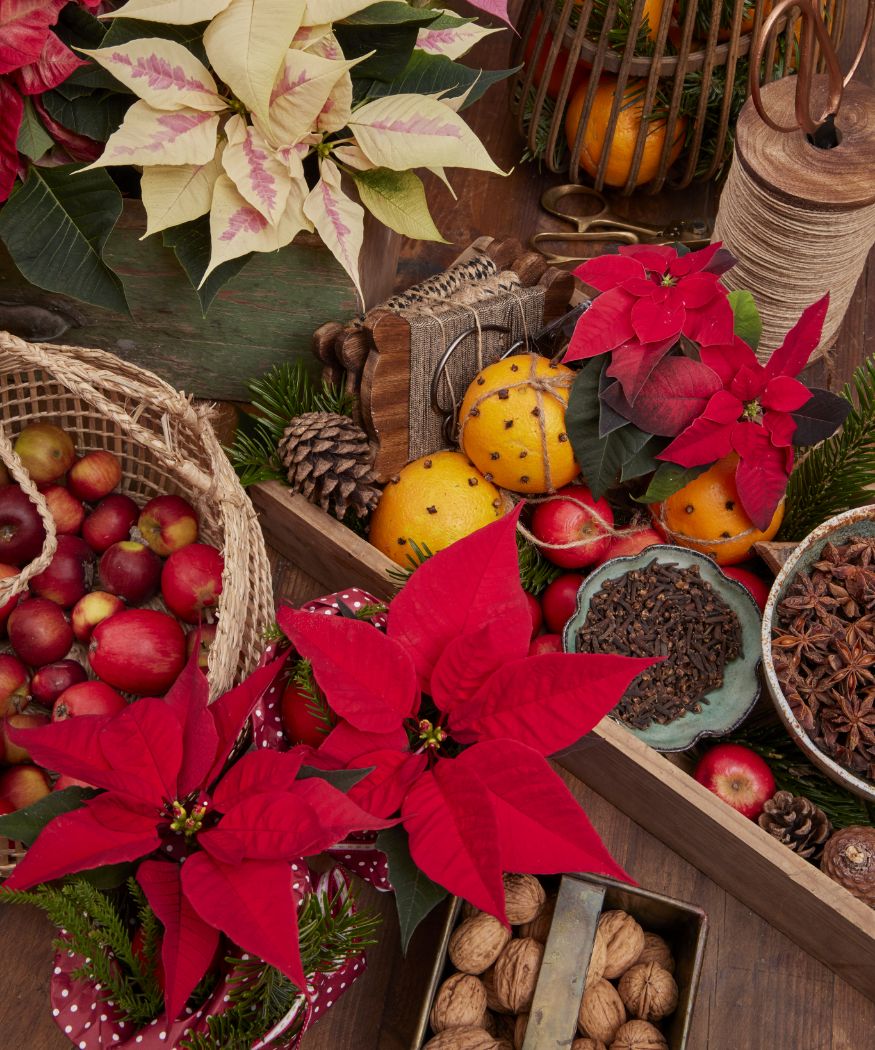 Gift wrapping with poinsettias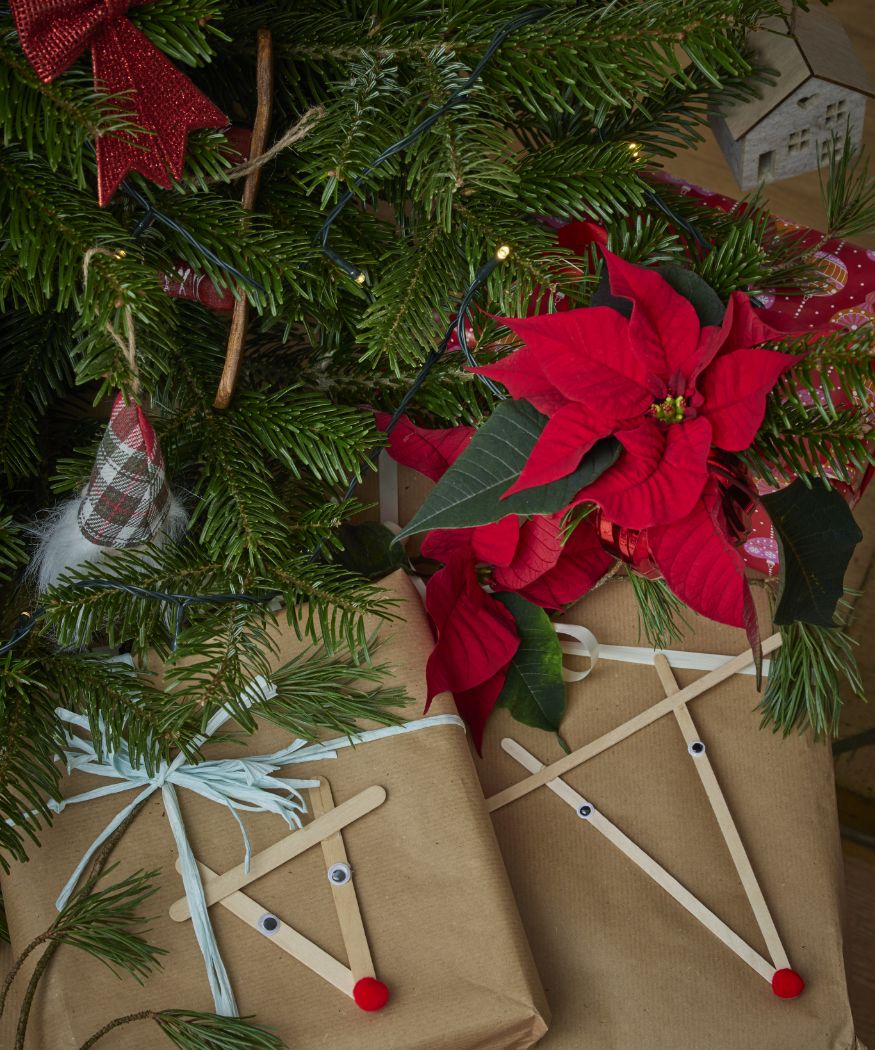 When it comes to a gift, the wrapping is almost as important as the contents. Cut poinsettias and pine sprigs are ideal for decorating Christmas presents. Add a whimsical reindeer face made from wooden sticks and you have the perfect wrapping!
For this fun DIY idea, you will need flat wooden sticks, red felt balls, self-adhesive googly eyes and a hot glue gun.
Here's how to make it: For each reindeer face, glue two sticks together at one end so they form an acute angle. Place the third stick across the first two sticks so that the ends of each stick protrude about 1-2cm. These represent the reindeer's ears and horns. For a nose, glue the red felt ball on the acute angle and the googly eyes further up on the wooden sticks. Done! Decorative ribbon finishes off the wrapping perfectly.
Tip: Immediately after cutting poinsettias, dip the cut ends briefly in hot water (approx. 60°C) and then in cold water. Wrap the end of the stem with floral tape or put it in a flower tube filled with water and attach it to the package.
Poinsettia Christmas tree decorations
A decorated tree is the quintessential Christmas symbol and holds a magical attraction, not just for children. Cut poinsettias make wonderful tree decorations. Together with stars, baubles and other decorative accessories, they make trees dazzle with festive glamour.
Tip: Place cut poinsettias for the tree in baubles with their caps removed, then fill with water. They will keep their fresh glow for up to two weeks. Immediately after cutting, first dip the cut ends in hot water (about 60°C) for a few seconds and then in cold water.
Baubles trimmed with cut poinsettias look great with homemade natural decorations such as these Christmas tree hangers made from sticks. They're super quick to make.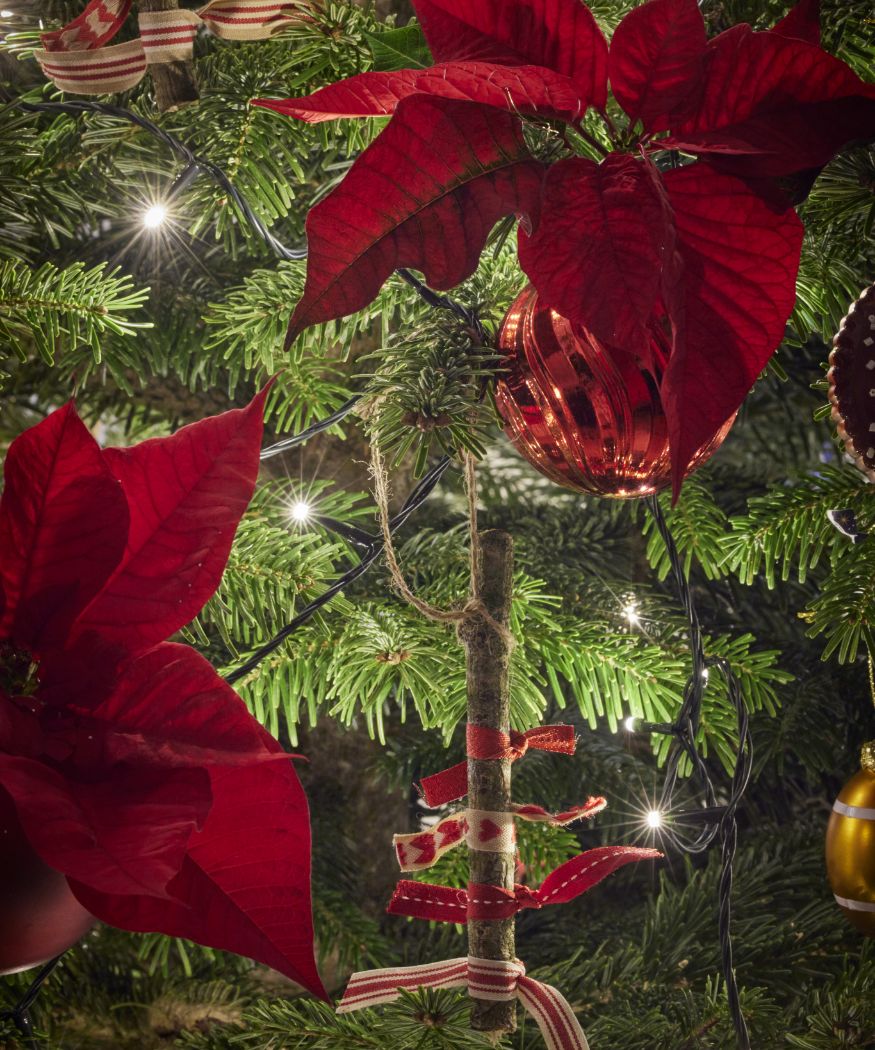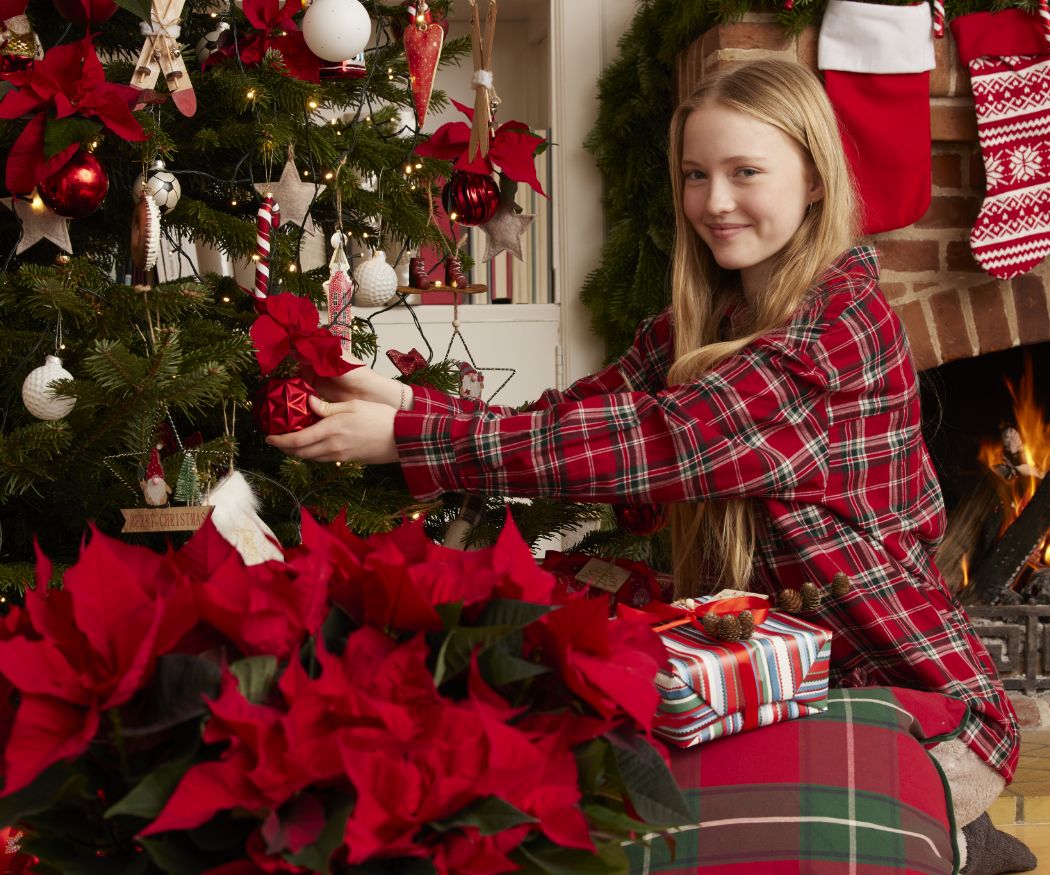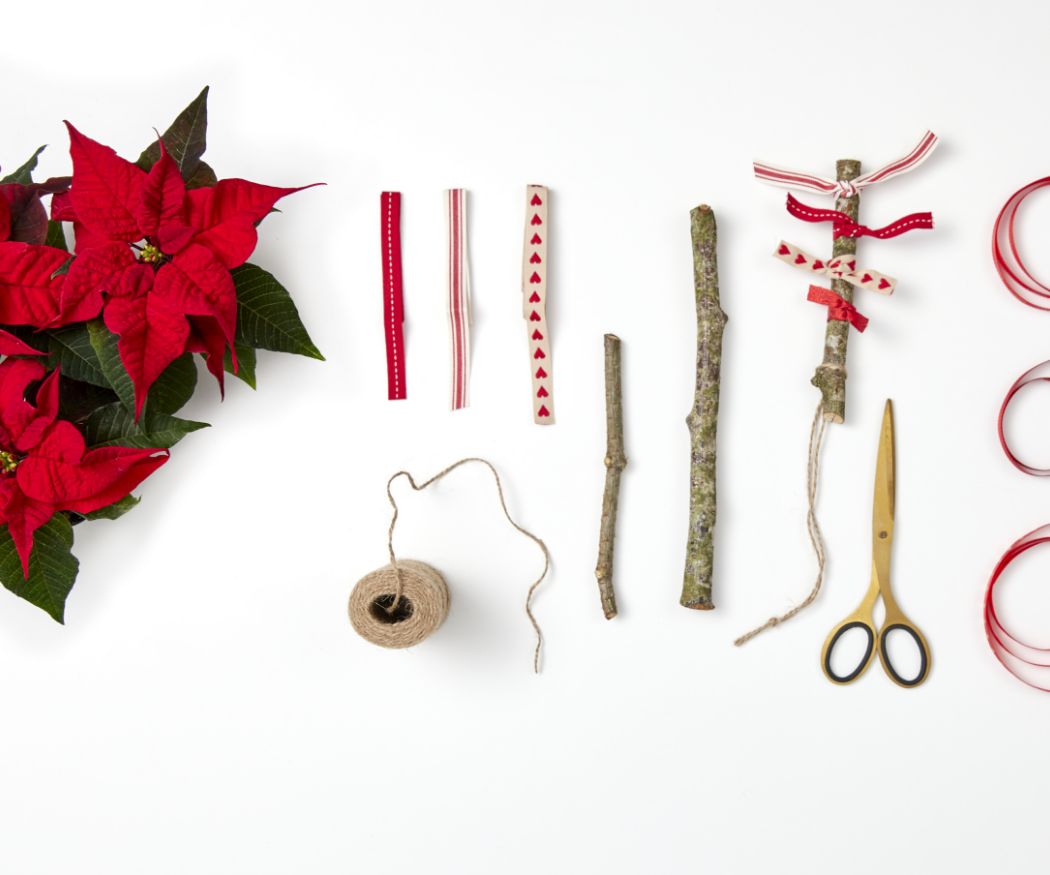 You need nothing more than straight, short sticks, scissors, various decorative ribbons and twine to hang them with. The trick is to tie progressively longer ribbons around the stick from top to bottom so they look like little Christmas trees.
Decorate your home with poinsettias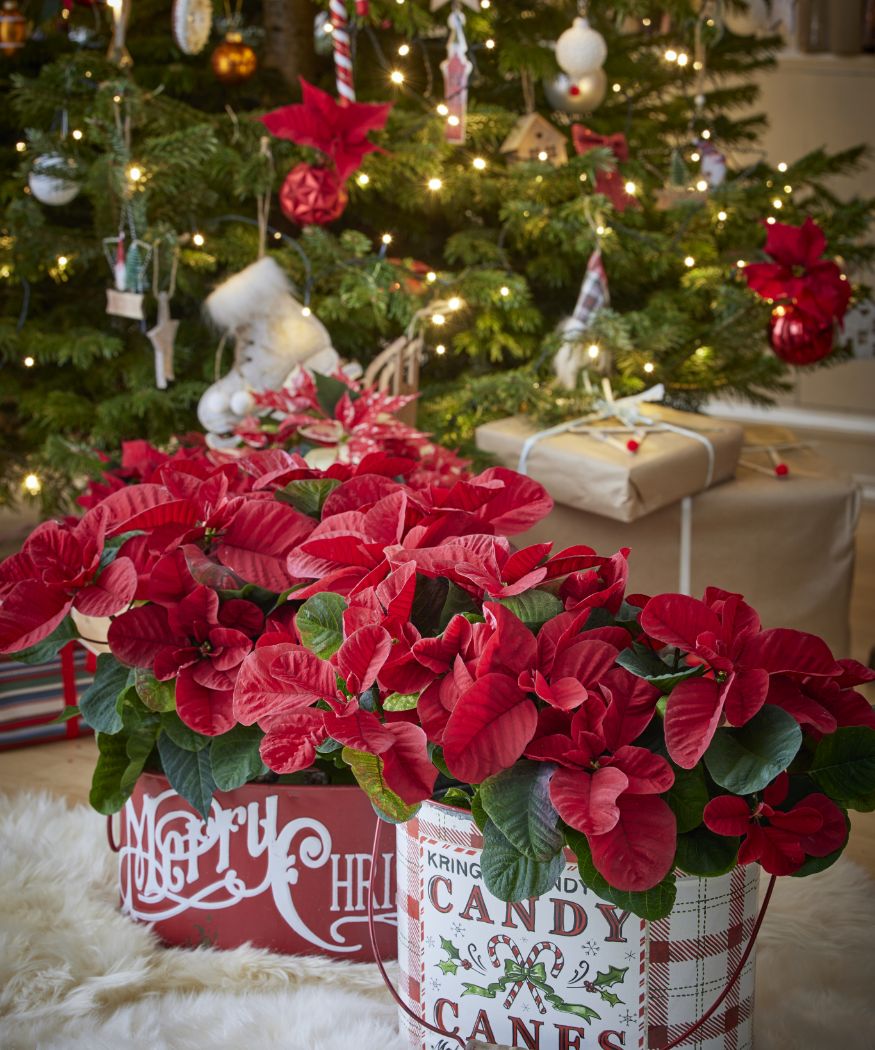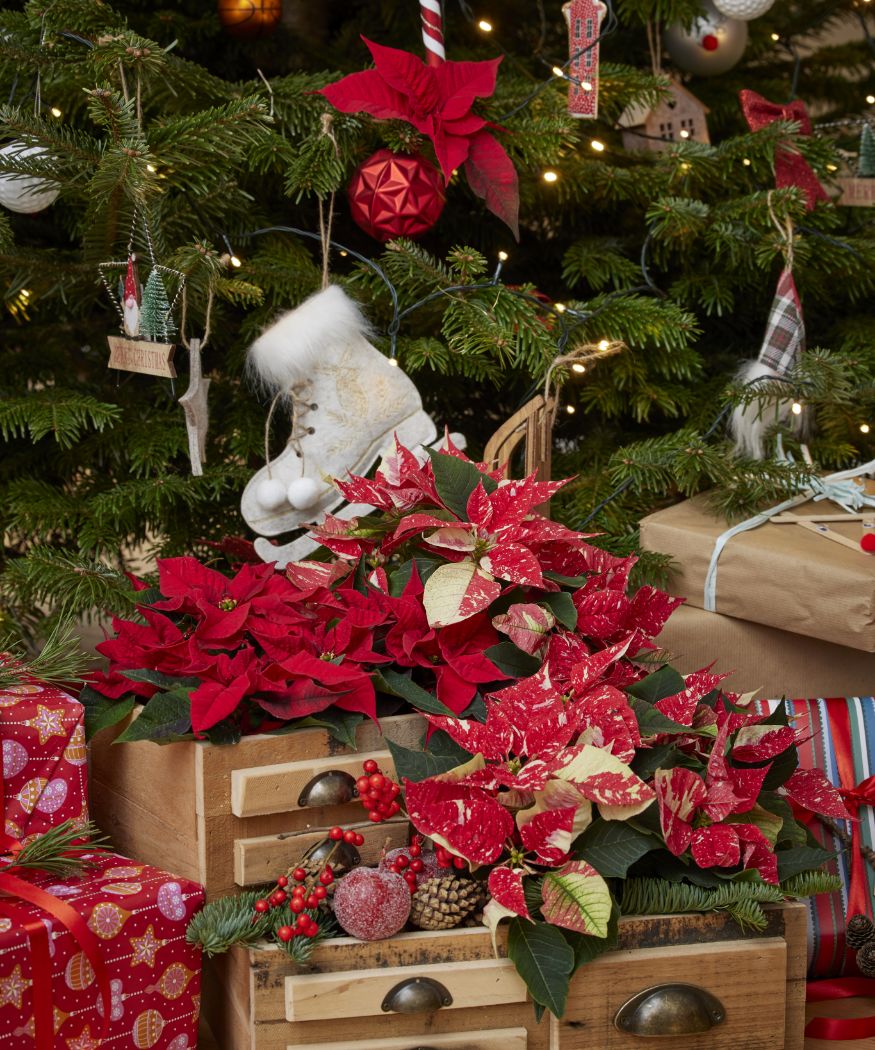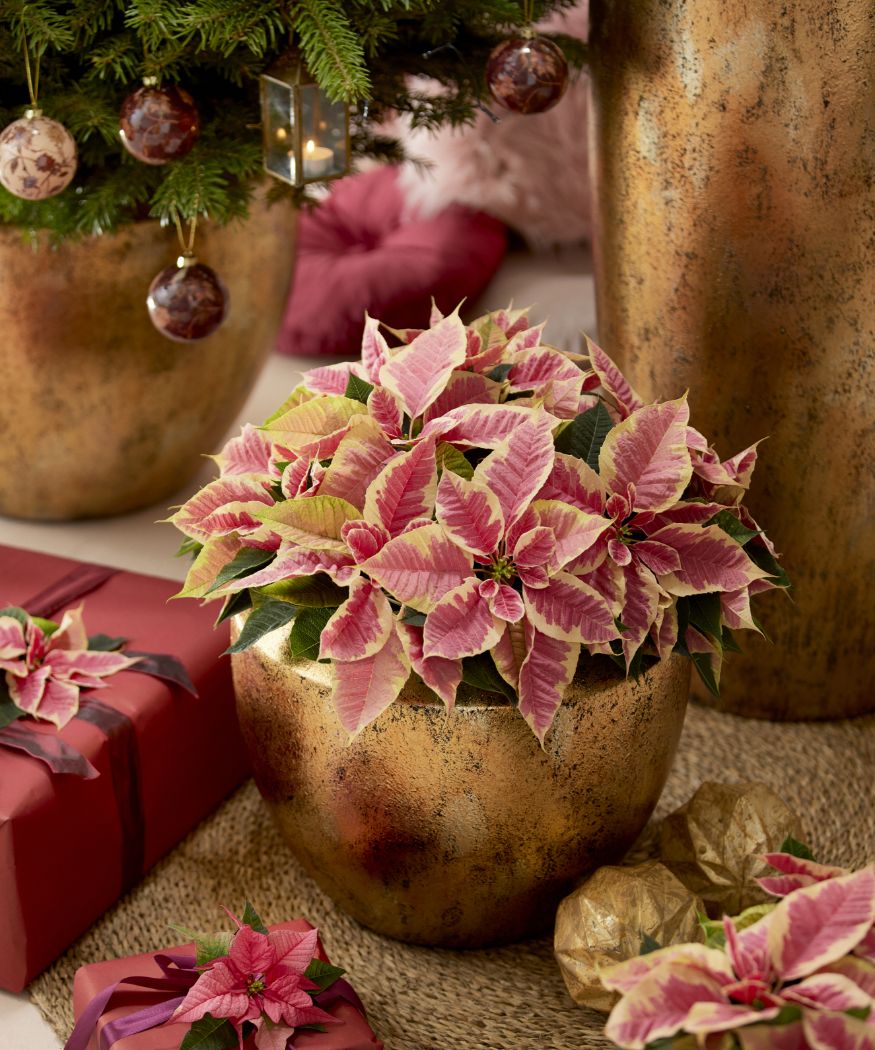 Gifts are waiting to be unwrapped under the Christmas tree, while large and mini potted poinsettia plants create a festive mood too. Whether these plants look elegant, classic or even retro depends on the container they're displayed in. Thanks to their versatility and diversity, poinsettias fit into any environment and every style of décor.