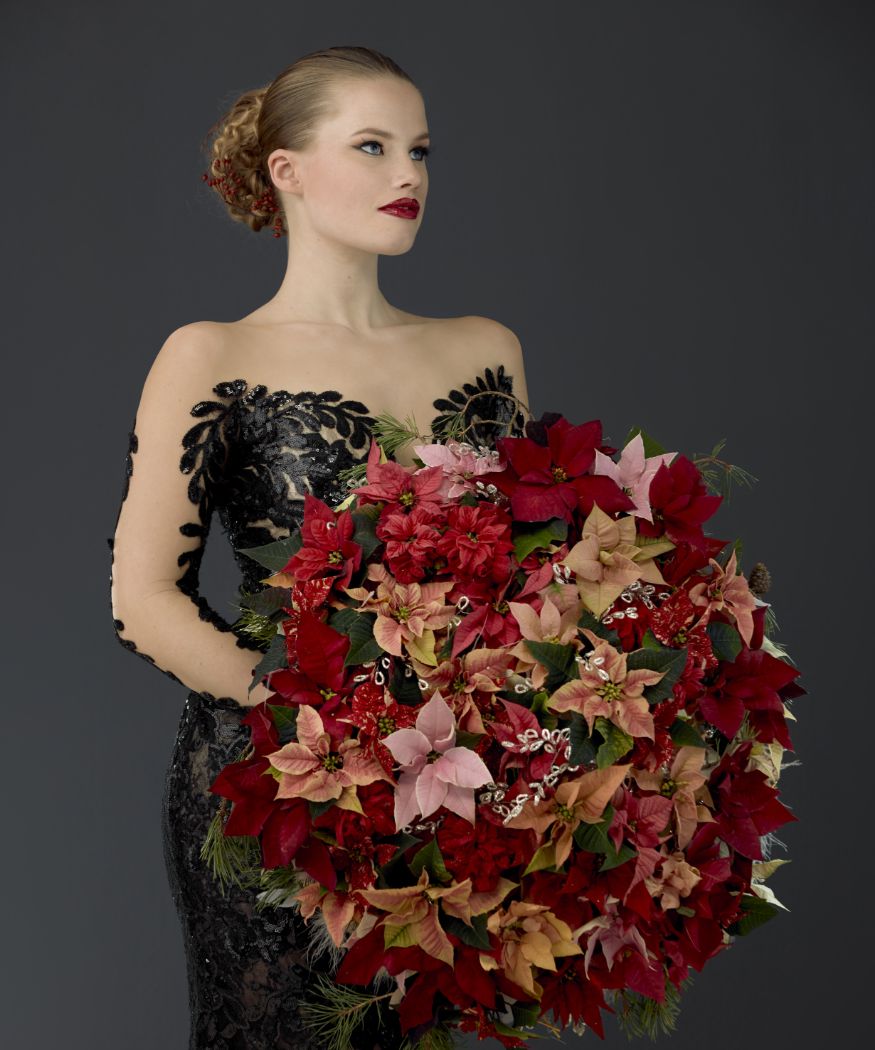 Dream wedding in autumn or winter. Colourful poinsettias make brides shine.
Bonn, 07.10.2019. Who would have thought? Every tenth couple gets married in December. A winter wedding has its very own magic. Such a romantic December celebration often takes place somewhere between snow flurries and flickering candlelight. It's not uncommon for important personal reasons to be a factor for choosing Advent, of all times, for the wedding. After all, there's enough hustle and bustle going on already. But those who get married in December also have some advantages. Flower decorations made from poinsettias, for example, aren't available at any other time of the year.
Masterpieces for the winter bride
A bridal bouquet crowns the romantic moment when two people say "I do" forever. In this breath-taking example, the magnificent bracts of cut Princettias and other poinsettias, as well as an amaryllis, are nestled between pine twigs.
Big feathers further underscore the sensual aspect. The silvery sheen of the accessories in the bouquet are reflected in the sequins on the bridal gown. A true masterpiece for a winter bride.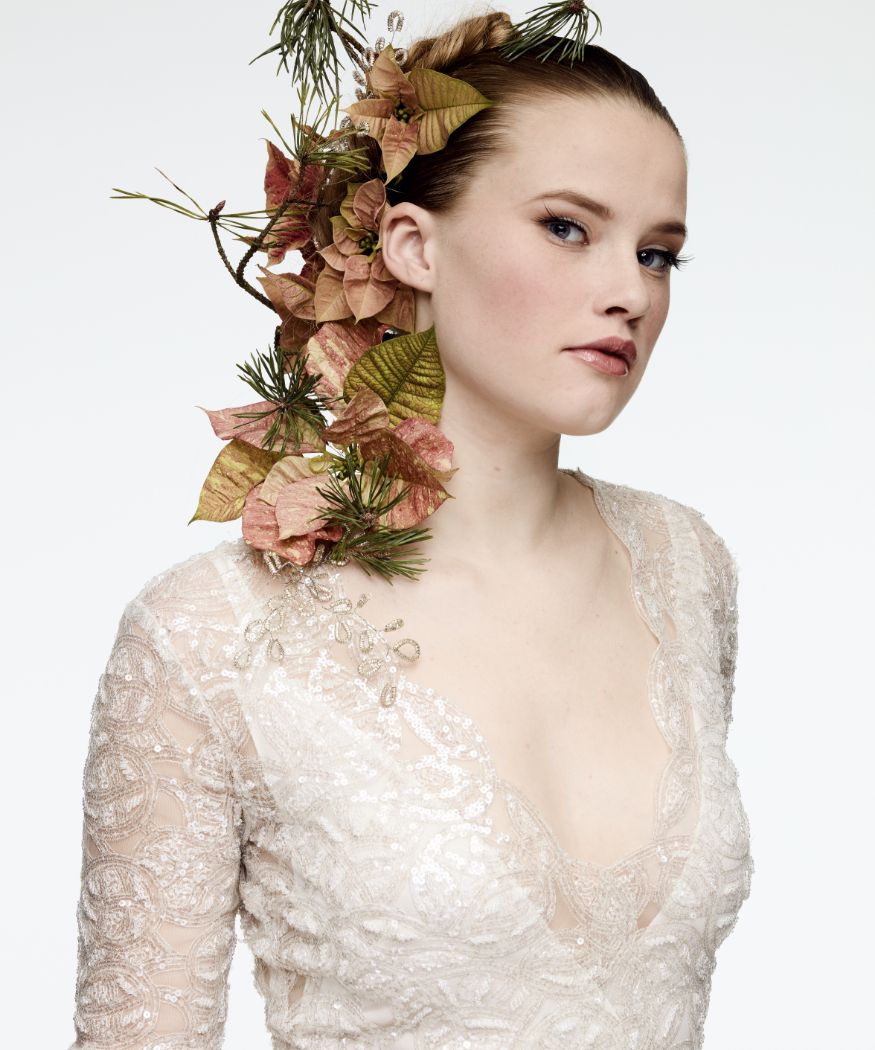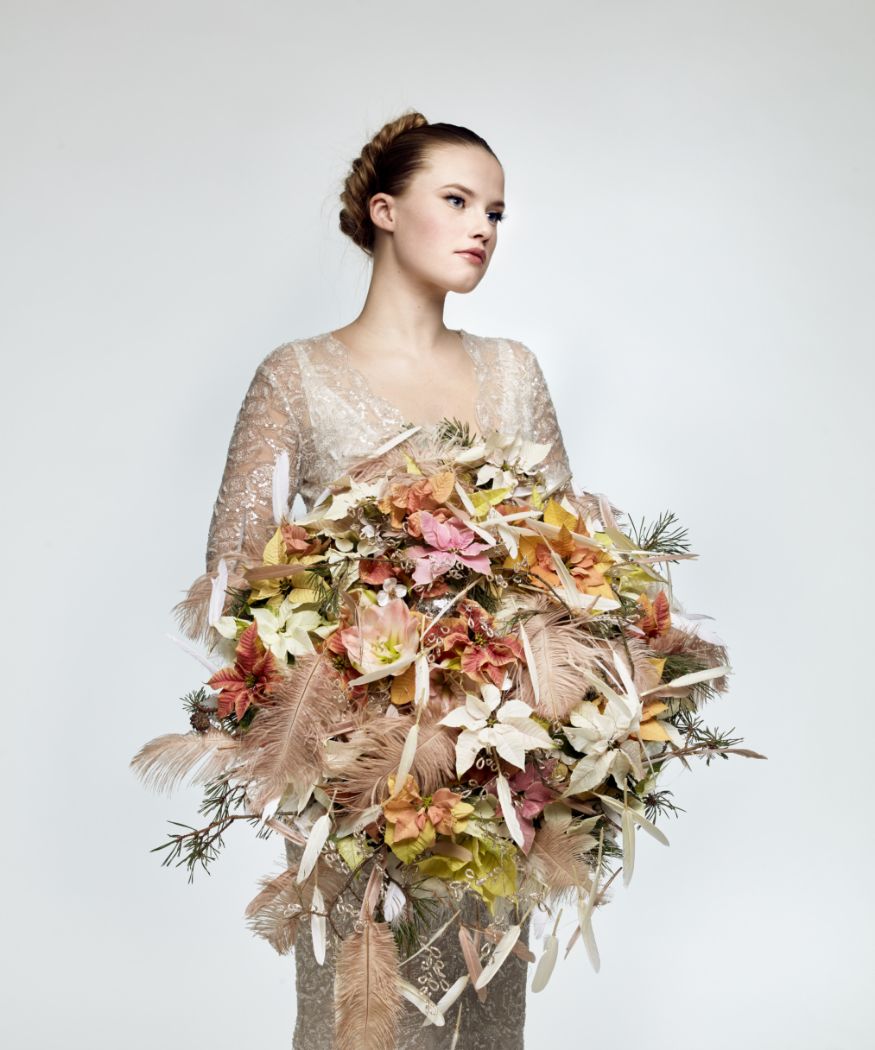 Poinsettias also play the main role in making this fabulous bridal hairstyle. Together with pine twigs and silver accessories, the cut poinsettias are secured on a tight braid with hairpins. An Elfin beauty.
Pure sensuality
This bouquet is further proof that roses are not a must for weddings. The magnificent bracts of cut poinsettias are nestled between pine twigs. From dark-red to dusty rose, smooth, ruffled or with clearly variegated leaves, the impact of this bouquet is due not only to its size, but just as much the variety of different poinsettias in a tone-in-tone combination. So not a lot of additional deco elements are needed in the bridal bouquet besides a few feathers and silver accessories. Important to brides with an eye for detail: Some of the cut poinsettias are the same radiant red as the bride's lipstick.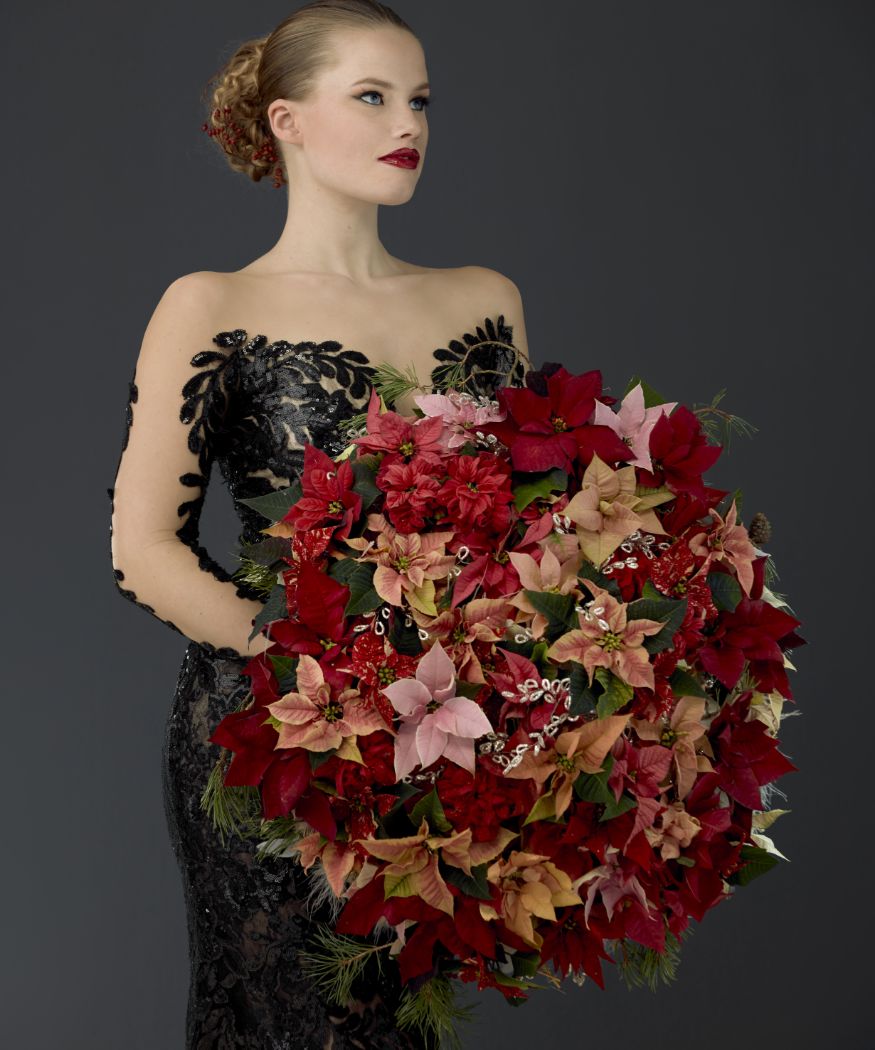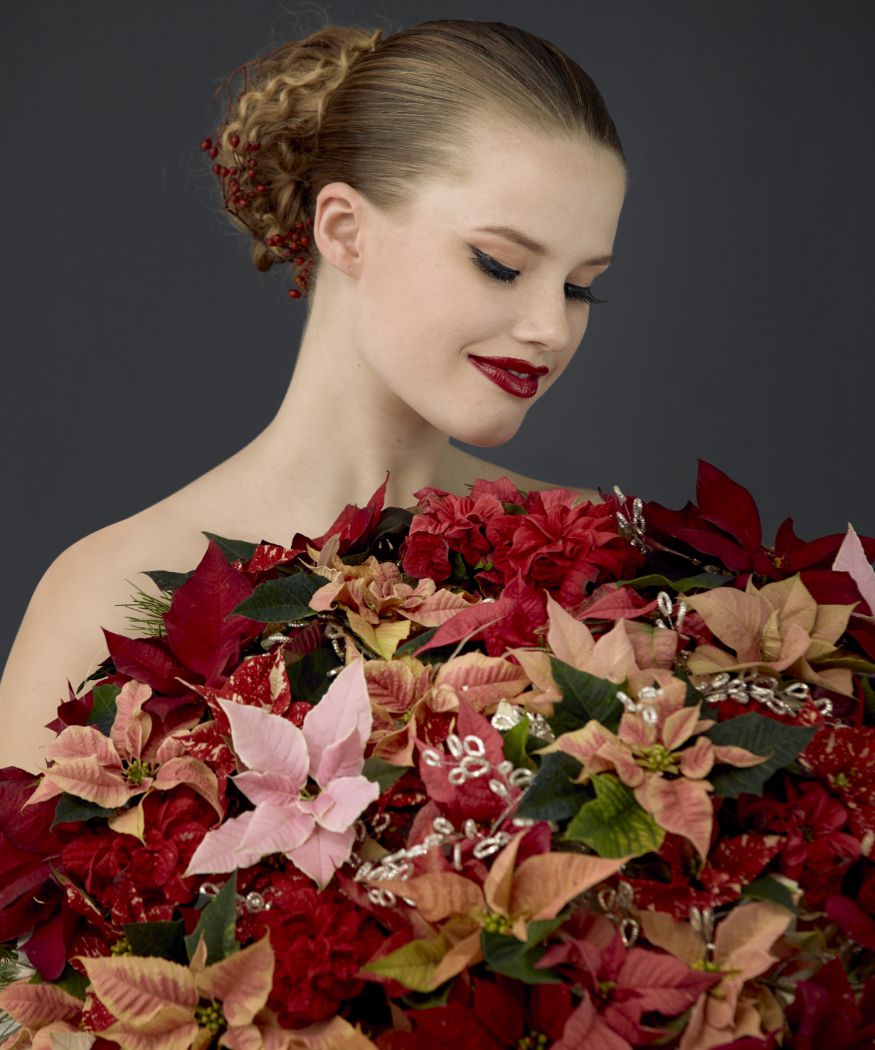 With its star-shaped bracts, the poinsettia is the ultimate Christmas plant. But even when it isn't Christmas, poinsettias are also popular as showy cut flowers that last well in winter floral designs – increasingly for winter weddings too.