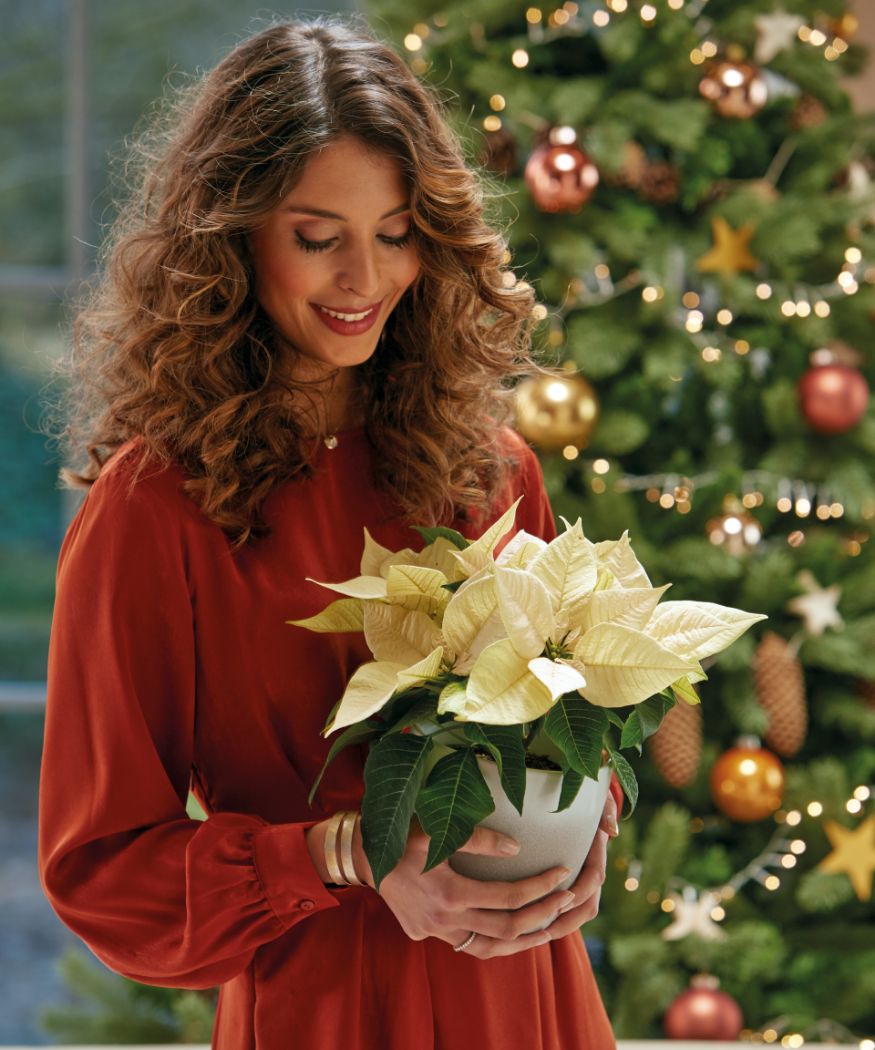 December 12th is Poinsettia Day.
As a romantic gesture, a thank you, an apology or "just because", the poinsettia is sure to make a great impression.
For more than 160 years, Poinsettia Day has been celebrated in America on 12th December. The date commemorates Joel Roberts Poinsett, who contributed to the poinsettia's global popularity and died on 12th December 1851.
Poinsett was a US ambassador who served in Mexico, and he brought the decorative plant back to the USA with him. In 1852, the US Congress declared the anniversary of his death "Poinsettia Day".
Over time, the tradition of giving a poinsettia as a gift to a loved one on 12th December became established in the USA.
This tradition is now also gaining popularity in Europe. Whether it's as a token of love, apology, giving thanks or just for fun, with its colourful, star-shaped leaves, a poinsettia is the perfect way to convey all kinds of heartfelt messages.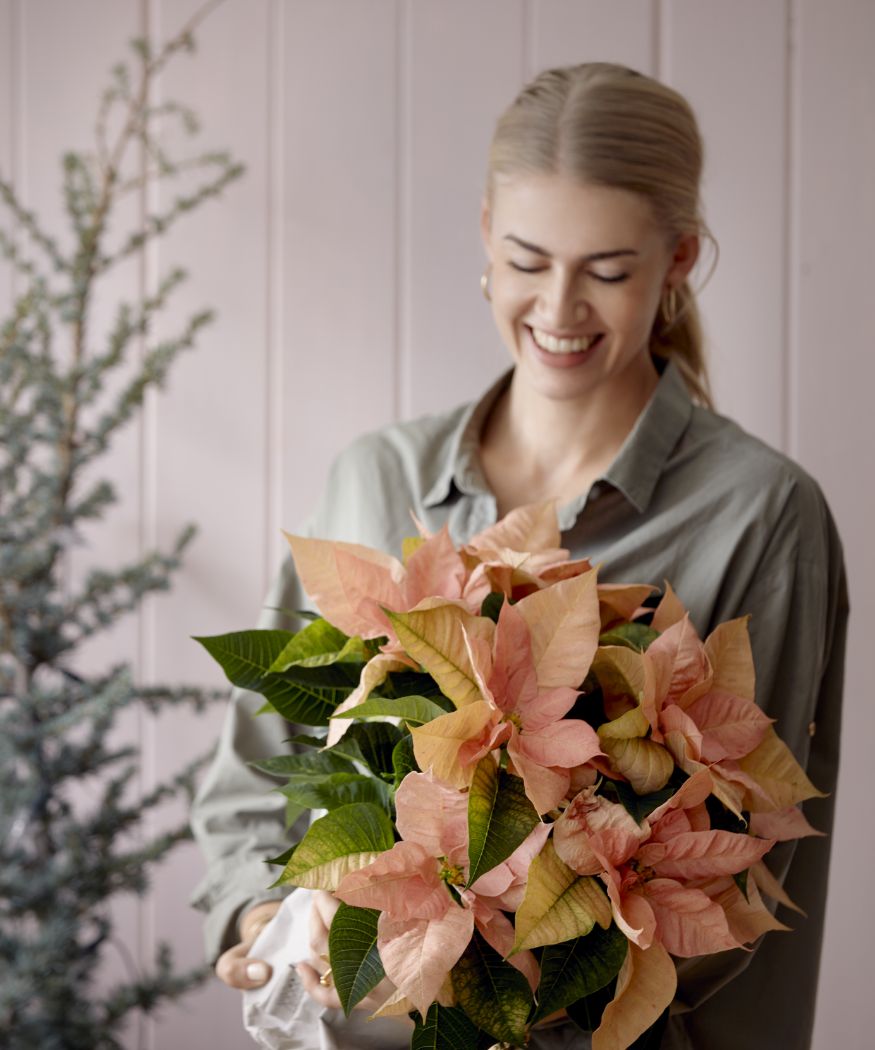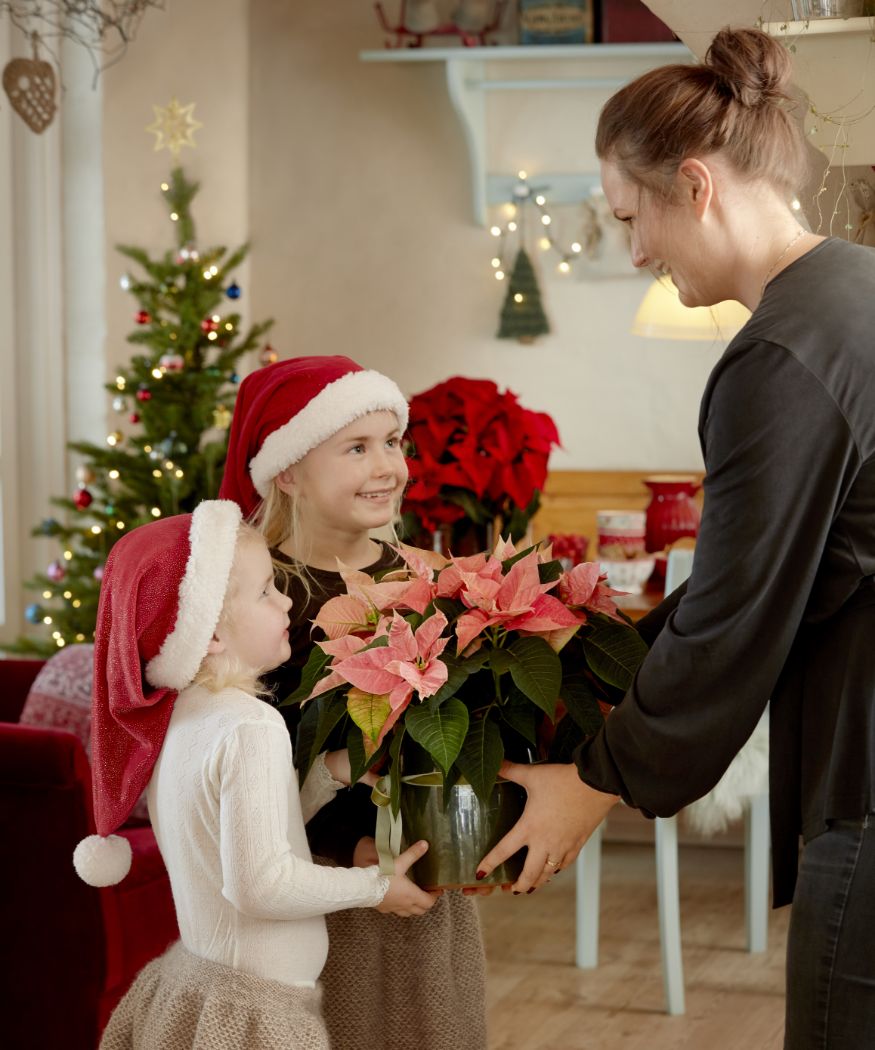 The Gift
One thing is certain: the only appropriate gift on Poinsettia Day is a poinsettia. The plant is just as diverse as the list of reasons for giving a gift. You could give a simple plant or a decorative planted arrangement in a pot. As a cut flower, it turns bouquets and floral arrangements into luxurious displays with an extra-special touch. Their size and shape also vary, as the plants come in almost every style you can think of, from mini poinsettias to tall-stemmed topiary plants.
The Message
Whilst a gifted poinsettia already says, "You're someone special" or "Thinking of you", it should still be thoughtfully wrapped or presented with special accessories to convey the intended message with care.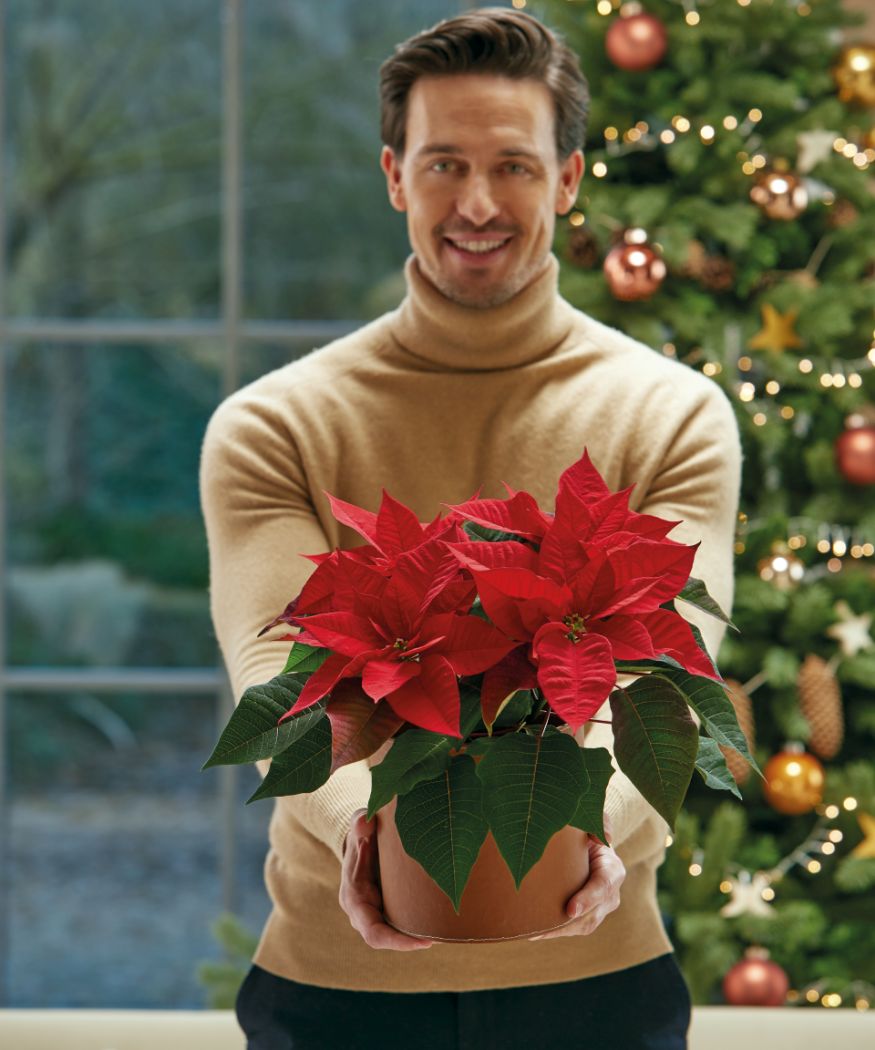 The Occasion
Give a heartfelt thanks to your mum during the pre-Christmas rush on Poinsettia Day. Friends and colleagues will also be delighted to receive an unexpected floral gift. And of course, there's also the really big surprises, such as proposing to your loved one with an engagement ring tucked gleaming between coloured leaves.