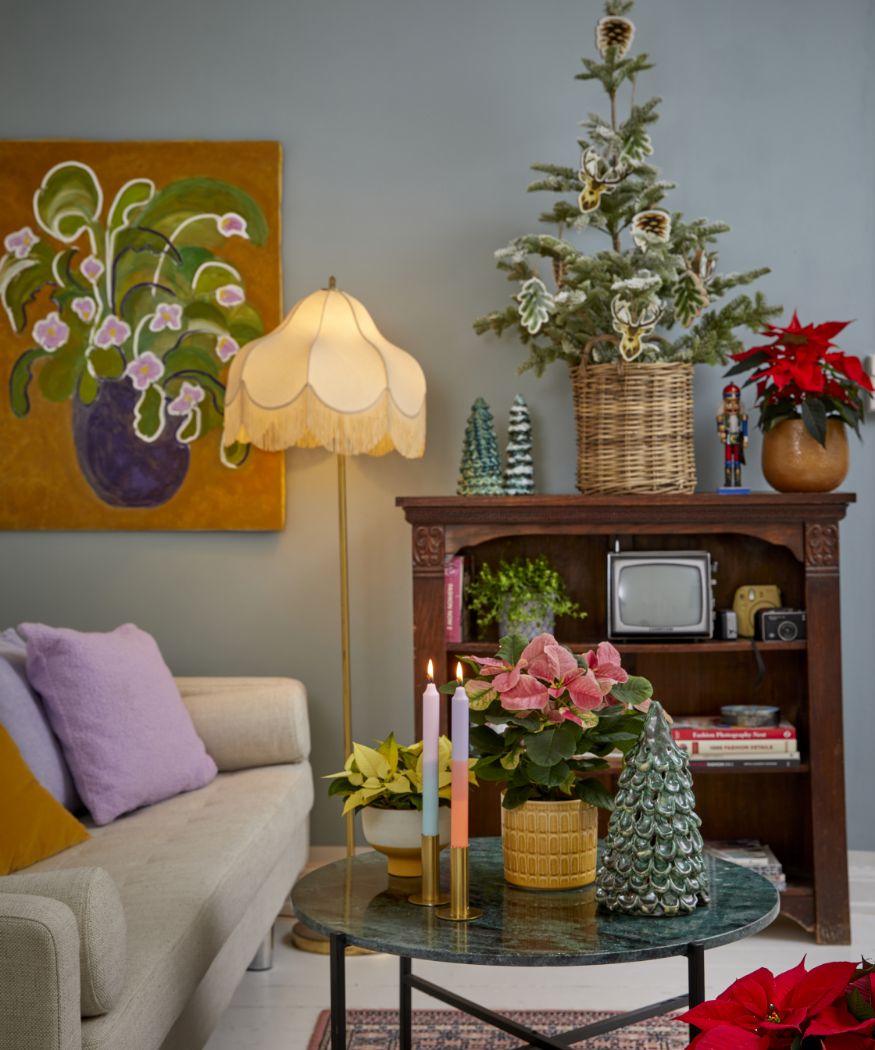 Mid-century with poinsettias Poinsettias. Combine tradition and modernity.
In autumn and winter, with their gorgeous bracts, poinsettias make striking accents in rooms and create a homely atmosphere. Because of their varied colours and shapes, these plants go well in any style of interior. They work especially well in modern mid-century homes, due to the history of the plant. In the 1950s, poinsettia varieties able to flourish in heated rooms were successfully bred for the first time.
No surprise then that this winter flowering plant fits so perfectly with on-trend '50s and '60s interiors. Here, the experts at Stars for Europe (SfE) introduce you to modern poinsettia varieties with a colourful retro vibe.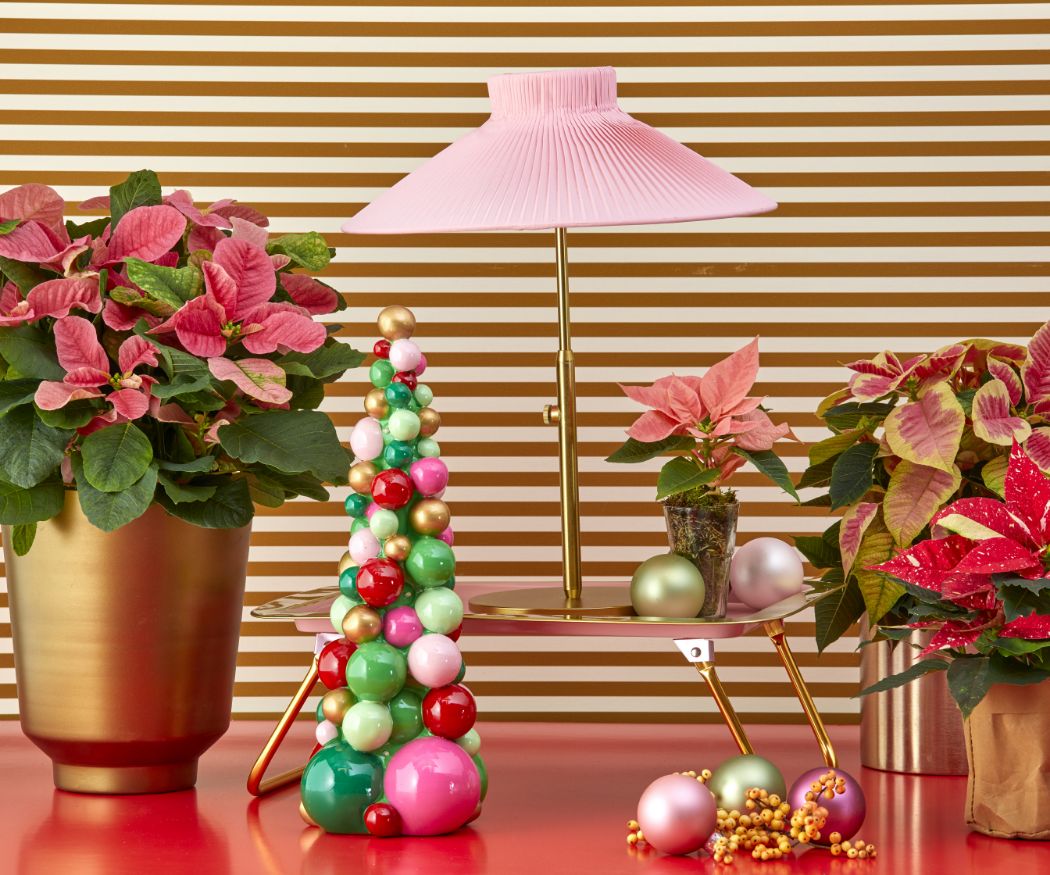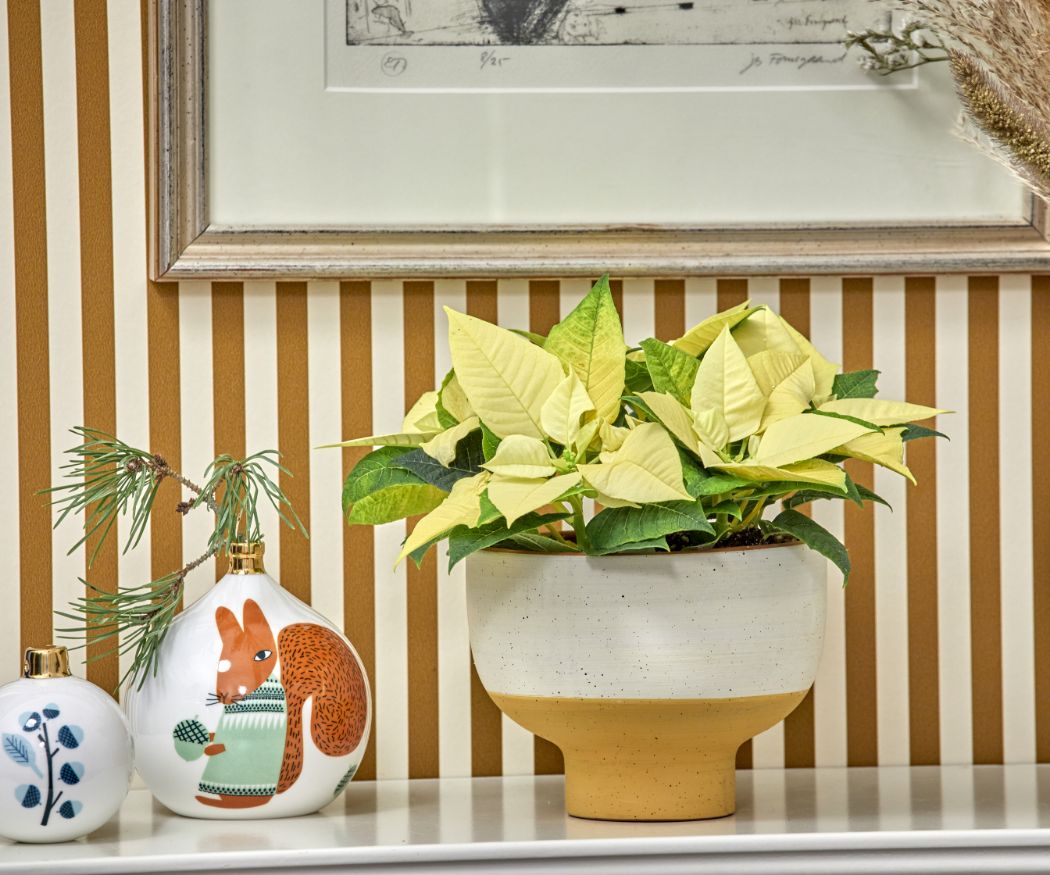 The first pot varieties of poinsettia all had red bracts, were tender and looked rather unimpressive. Today, the poinsettia has developed into a hardy, versatile houseplant that successfully bridges the gap between tradition and modernity.
The colour palette of today's varieties ranges from red to apricot, bordeaux, creamy white, orange, hot or pale pink, to cinnamon, lemon yellow and bicoloured varieties. Poinsettias are grown in many forms: 'minis', standards, hanging basket varieties, columnar forms and shrubs.
They come with pointed leaves, oak-leaf, serrated and crinkled leaf shapes, as well as double varieties.
The combination of these modern varieties with the colourful, boldly patterned, vintage accessories and furniture that characterise mid-century style creates a retro vibe while also looking surprisingly contemporary.
This is especially true of modern interpretations of this interiors trend, which like to incorporate elements of Scandi style.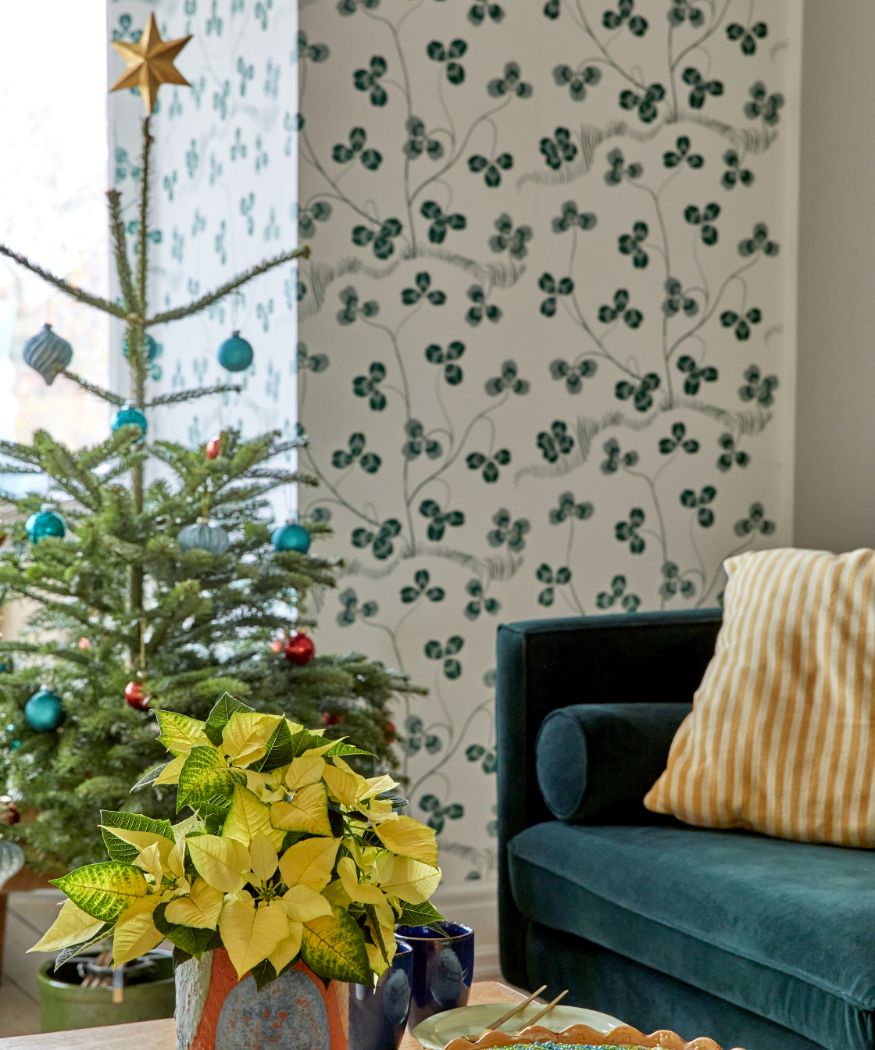 Nostalgic centrepiece: wall-hung shelf with colourful mini poinsettias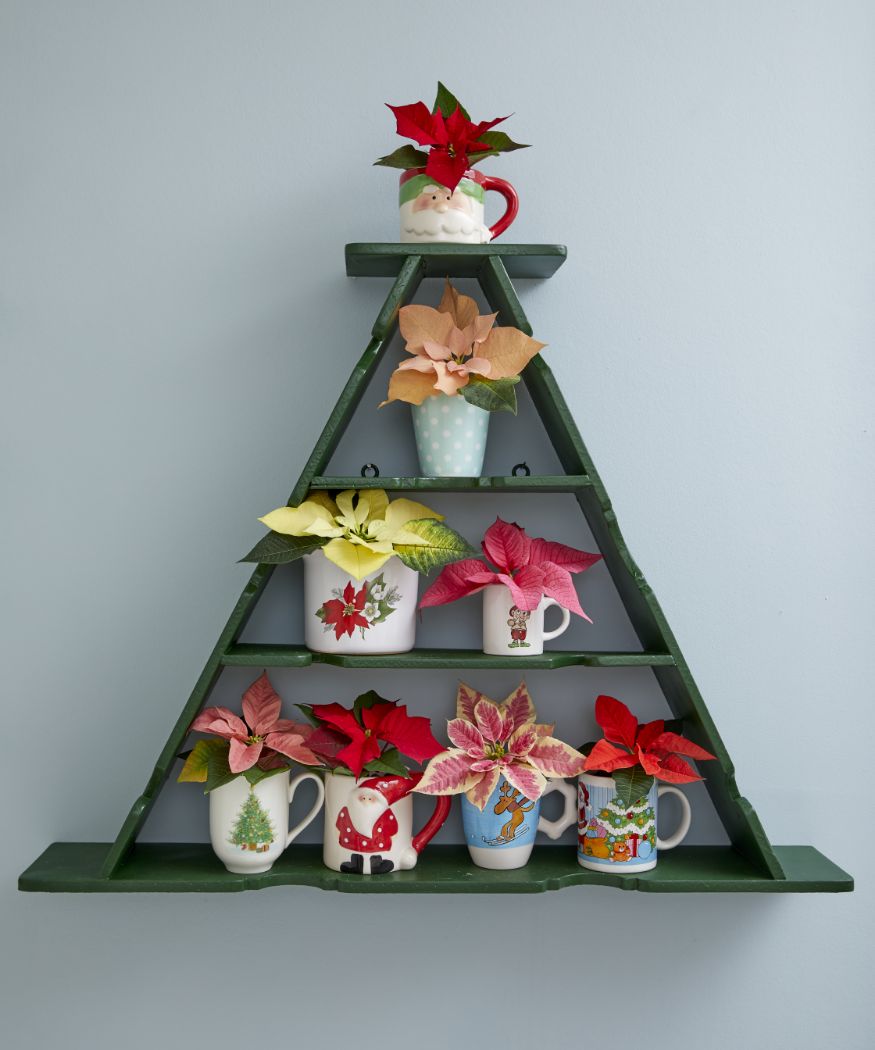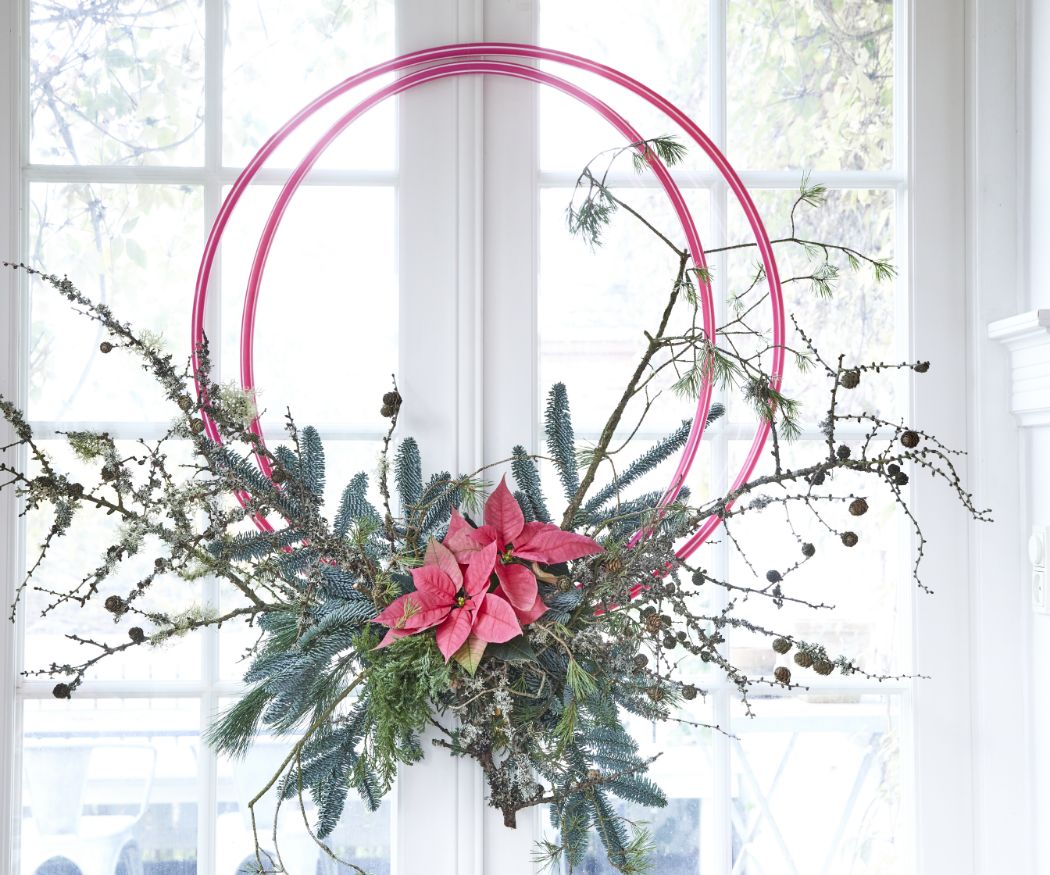 Childhood memories come alive: This wall-hung shelf with colourful mini poinsettias in nostalgic Christmas cups is a colourful focal point that could even replace your Christmas tree. Cups and mugs that have been lying in the kitchen cupboard for years find a new, playful and decorative use.
Retro hanging decoration with pink poinsettias
This stylish DIY hanging decoration in a modern retro style is an eye-catching piece that looks especially fantastic in rooms with high ceilings. It consists of two hula hoops, mixed conifer branches and cut poinsettias.
Tip: Immediately after cutting, briefly dip the poinsettia stems, first in hot water of around 60°C, then in cold water. In test tubes filled with water, they will stay fresh for up to two weeks.
Craft project: Poinsettia in a retro lace holder
A pink poinsettia adds a modern touch to this traditional table decoration. To create this striking centrepiece, you will need an old mixing bowl (that you don't mind getting gluey) or a polystyrene hemisphere, and a planter, cling film, wood glue, a lace doily, willow twigs, whitewashed pine needles, glass baubles and a pink poinsettia in a matching pot.
Here's how it's done:
Step 1: In a container, dilute wood glue with water in a 1:1 ratio.
Step 2: Carefully wrap the polystyrene hemisphere or the planter with cling film. Soak the lace doily in the glue-water mixture.
Step 3: Place the doily over the polystyrene mould. Allow to dry out completely, then gently remove the resulting lace bowl from the mould.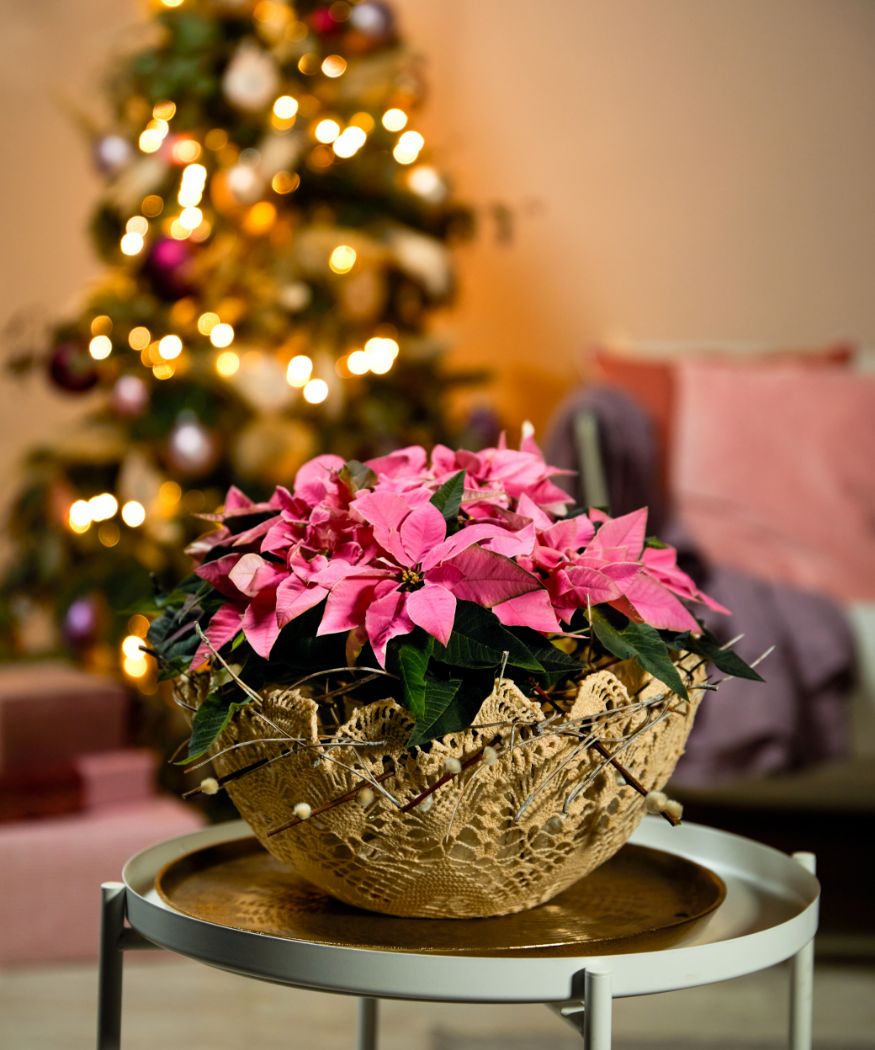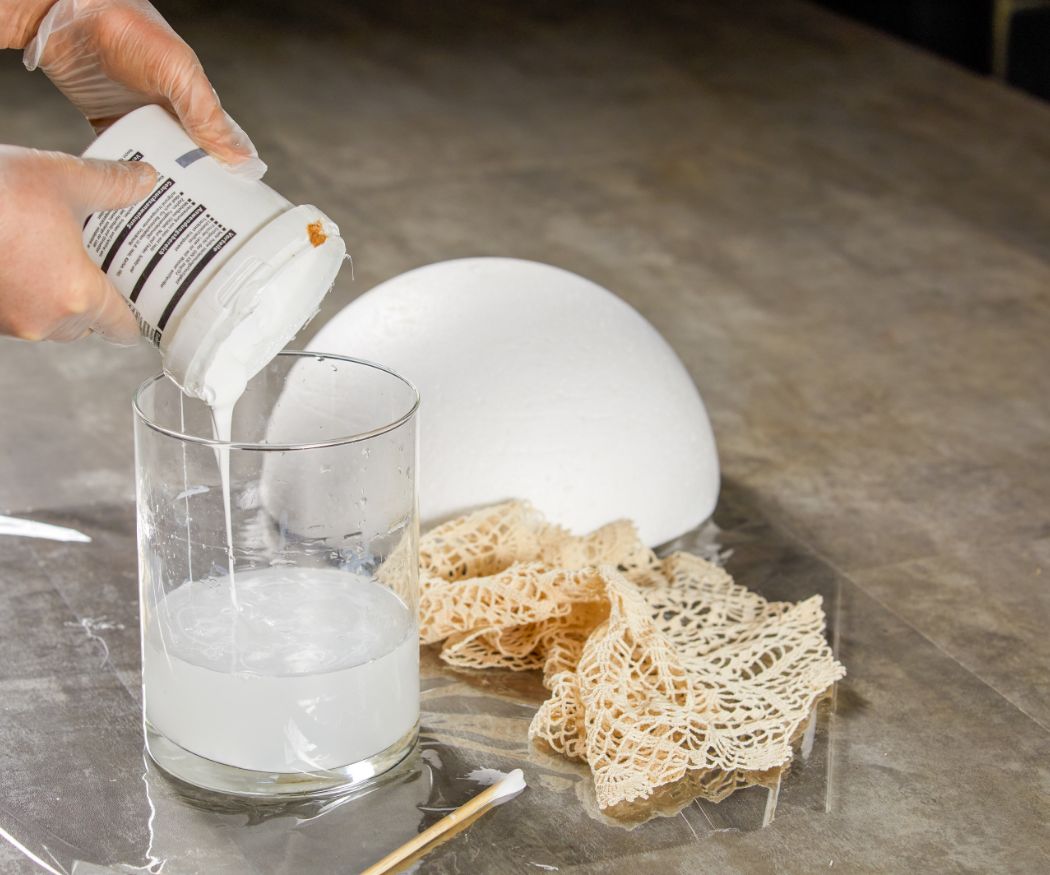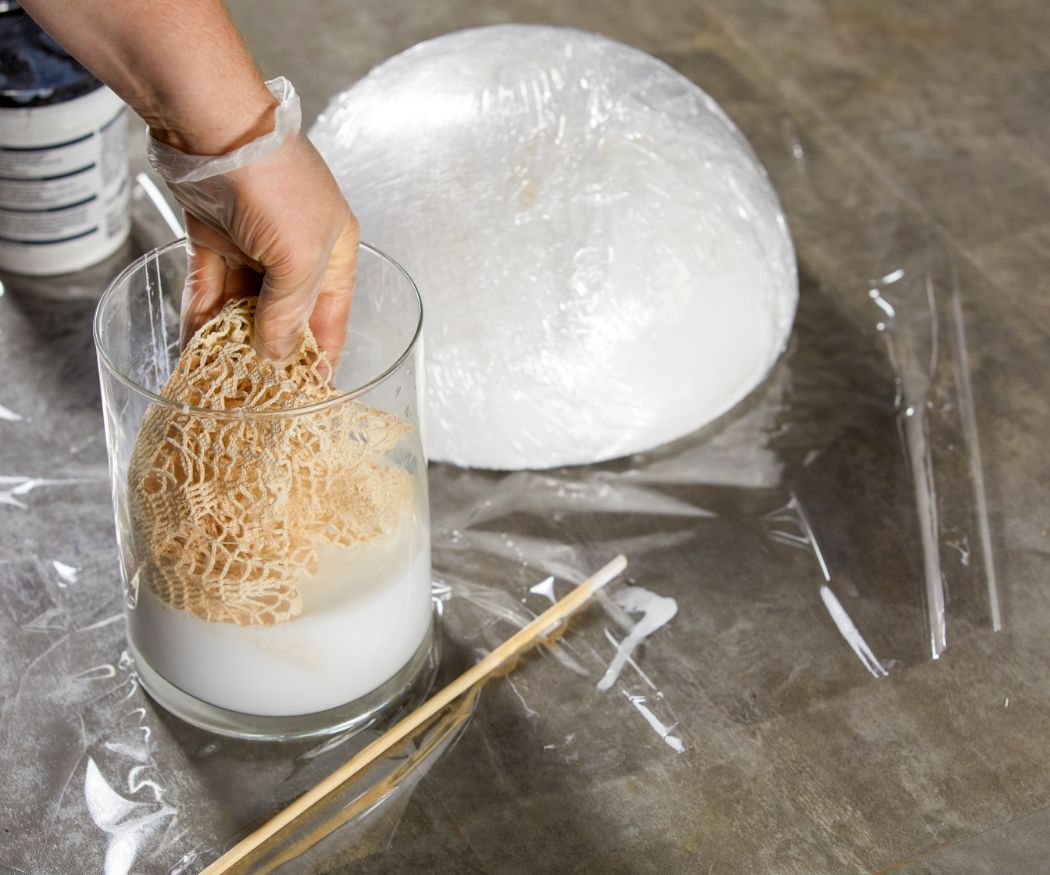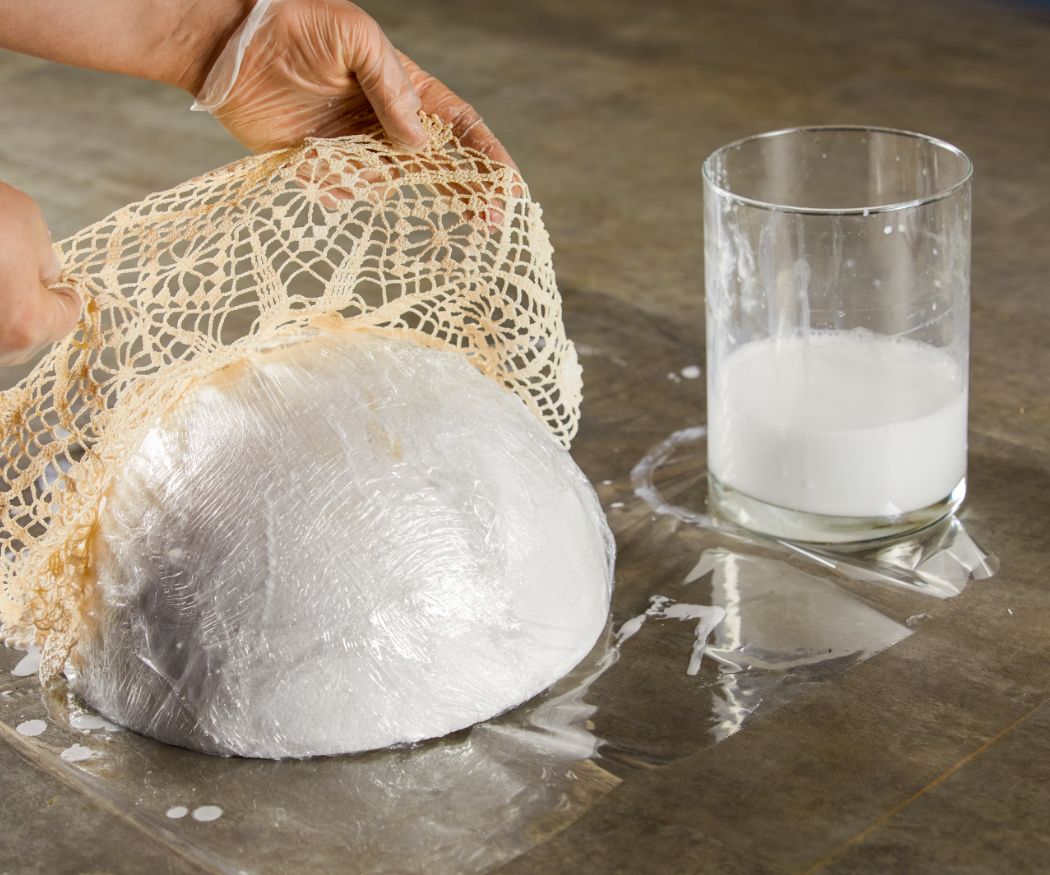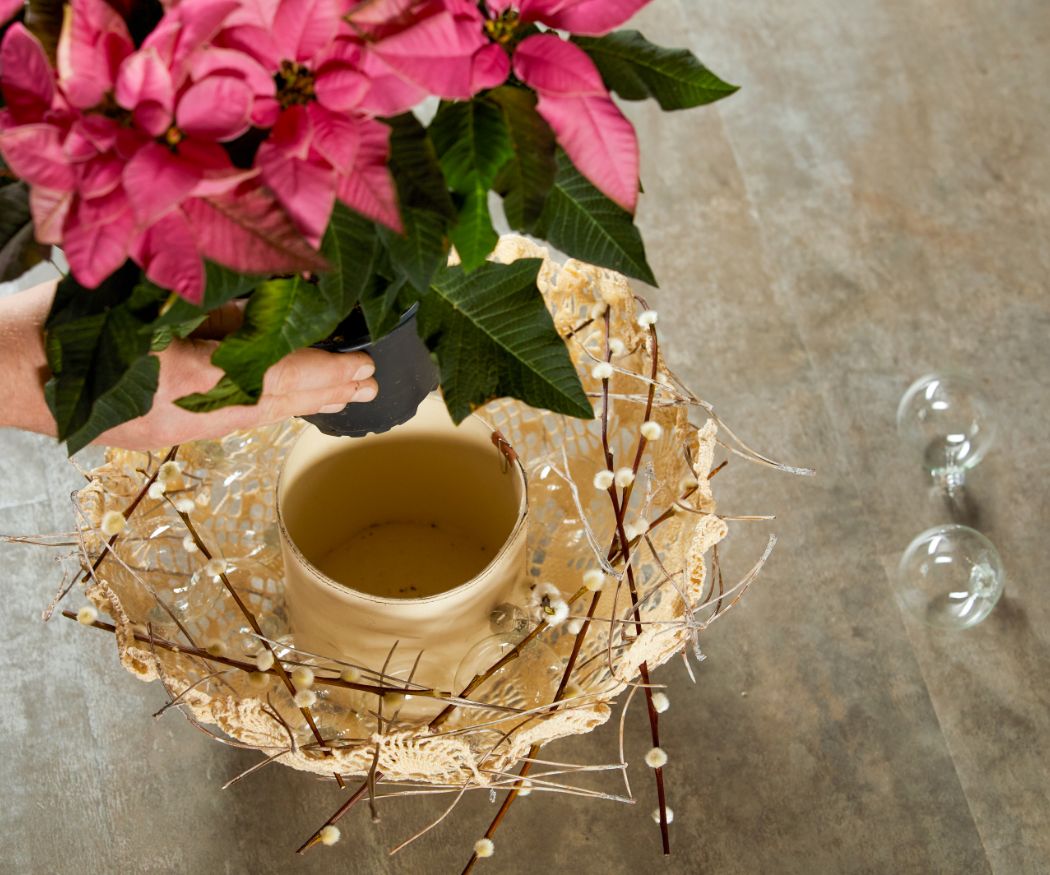 Step 4: Place the planter in the lace bowl. Fill the space between the planter and the edge of the bowl with glass baubles and decorate with willow twigs and pine needles. Finally, place the poinsettia in the planter.
Tip: Instead of glass baubles, a string of lights can also fill the space.